Radio Host Justin Credible Mutes Kodak Black, Following Comments Made Toward Nipsey Hussle's Girlfriend Lauren London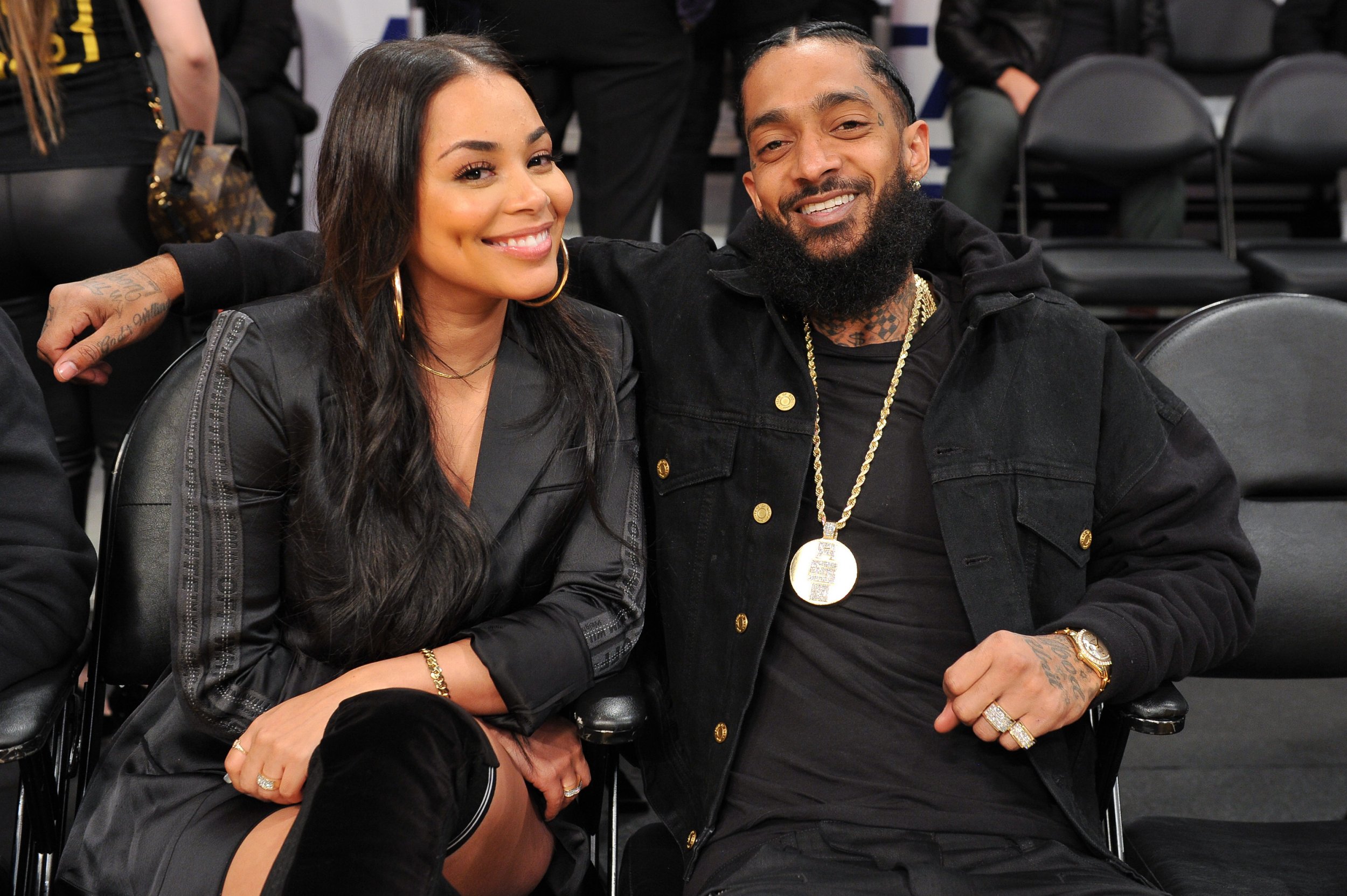 A popular Los Angeles radio station decided to mute rapper Kodak Black following comments made about Nipsey Hussle's long-time girlfriend, Lauren London. The station's radio host, Justin Credible, took to Twitter Saturday to say Power 106 "will not support" the Dying to Live rapper.
"We stand with the family of Nipsey Hussle and are appalled by the disrespectful and poor comments made by Kodak Black," the radio host tweeted. "With that, Power 106 will not support Kodak Black's music."
On a since-deleted Instagram Live, the rapper is heard saying he would give London "a whole year to be crying and s***" before he would make a move.
"Lauren London, that baby, though. She about to be out here single," the rapper said in the video. "She might need a whole year to be crying and s***."
Kodak Black, born Bill K. Kapri, continued: "I ain't trying to shoot (my shot) at her … I'm saying, listen. She can do two, three years. I'll try to be like the friend if you need to holler or a shoulder to lean on. She can call my line."
Radio host Big Boy from Real 92.3 also spoke out against Kodak Black, saying "Hip Hop has been very disrespectful lately."
"I will not stand by and let Kodak Black come between an allegiance I have with dear FRIENDS," the radio show host wrote in an Instagram caption Sunday. "Nipsey's honor can't be disrespected like this. We must put a shield around Lauren London and his ENTIRE Family."
"We can't allow these things to happen," he added. "Nipsey wouldn't."
Since the backlash toward his comments, Kodak Black returned to Instagram Live on Saturday to offer an apology that some deemed half-hearted.
"This is going to be the last time I talk about this," the rapper said. "If I disrespected you in any shape or form, I'm sorry — even though I didn't."
Hussle — born Ermias Asghedom — died last week following a shooting outside of his Marathon Clothing Company store on Los Angeles' Slauson Avenue. Two other men were wounded in the shooting and remain in the hospital. The LAPD said suspected gunman, Eric Holder walked up to the three men and fired a barrage of shots as they were standing outside Hussle's store. The crime was allegedly committed over a "personal matter."
Holder has since been captured by police and was formally charged Thursday. Along with one count of murder, the 29-year-old was charged with two counts of attempted murder and one count of possession of a firearm by a felon, according to the Los Angeles District Attorney's office.
Holder is currently being held without bail and could face a life sentence if convicted, according to a Billboard report.