Radio Host Pulled From Air After Calling for Snipers To Shoot Mt. Rushmore Protesters
Conservative radio host Wendy Bell has been taken off the air indefinitely after comments made on her show urging park rangers and snipers to fire on protesters attempting to destroy Mt. Rushmore.
In Bell's June 26 broadcast on KDKA-AM, also posted as a video to her Facebook account, she criticized protesters tearing down monuments, specifically Mt. Rushmore in South Dakota.
"If you don't like America, get out. If your idea of peaceful protesting is to rappel off the side of Mt. Rushmore with cans of spray paint and incendiary devices that you hope to stuff somewhere in somebody's eyelid on Mt. Rushmore, my easy solution for the park rangers and hopefully snipers who are going to be watching for this is to shoot on sight. Shoot, done. No more messing with monuments. You want to mess with a monument? Done, get out. Pack your bags and get out," Bell said.
Though Bell's comments were made in June, they recently resurfaced on social media, being shared over 50,000 times om Twitter, according to the Pittsburgh City Paper. A change.org petition started three days ago calling for her firing received 2,955 signatures.
Friday, KDKA-AM's owners, Entercom Communications, announced that she had been taken off the air "until further notice." The station also took down Bell's webpage from its site.
"Entercom is the home to thousands of voices representing Americans of all races, ethnicities, gender identity, sexual orientation, beliefs and ability," the company said in a statement. "We take very seriously our responsibility to provide a platform for our communities to engage in diverse and meaningful dialogue, debate and the right to freedom of speech, we do not condone the incitement of violence on any of our platforms."
In addition, Bell has been removed from her position on KDKA-FM's pregame show for the Pitt Radio Network, according to Pittsburgh Sports Now.
This week, KDKA-TV distanced itself from the controversy with a Twitter post clarifying that Bell did not work for the television station, and that the TV station was owned by a different company, ViacomCBS.
Newsweek reached out to Wendy Bell via her official Facebook for comment.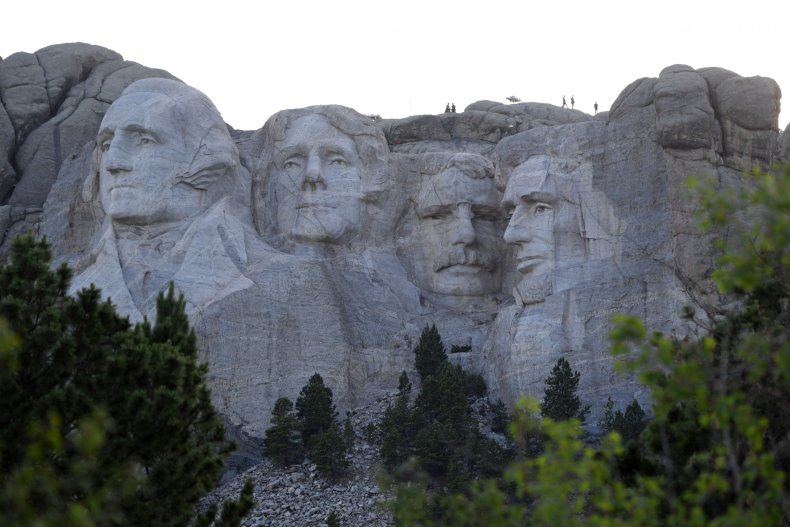 This is not Bell's first controversial statement. In 2016, she was fired as a news anchor from Pittsburgh station WTAE-TV. She was let go from the station over a social media post about a then-recent shooting in which five adults and one unborn child were killed at a cookout, according to the Pittsburgh Tribune.
"You needn't be a criminal profiler to draw a mental sketch of the killers who broke so many hearts two weeks ago Wednesday. ... They are young black men, likely teens or in their early 20s. They have multiple siblings from multiple fathers and their mothers work multiple jobs," Bell wrote in the now-deleted post, according to the Tribune.
Bell filed suit against WTAE-TV and the station's owner, Hearst Stations Inc., later that year, Reuters reported. Bell alleged that she would not have been fired if she had been speaking about white suspects.
"Had Ms. Bell written the same comments about white criminal suspects or had her race not been white, [WTAE] would not have fired her, much less disciplined her," the lawsuit said.
Bell and WTAE settled out of court in 2018. The terms of the settlement were not disclosed.