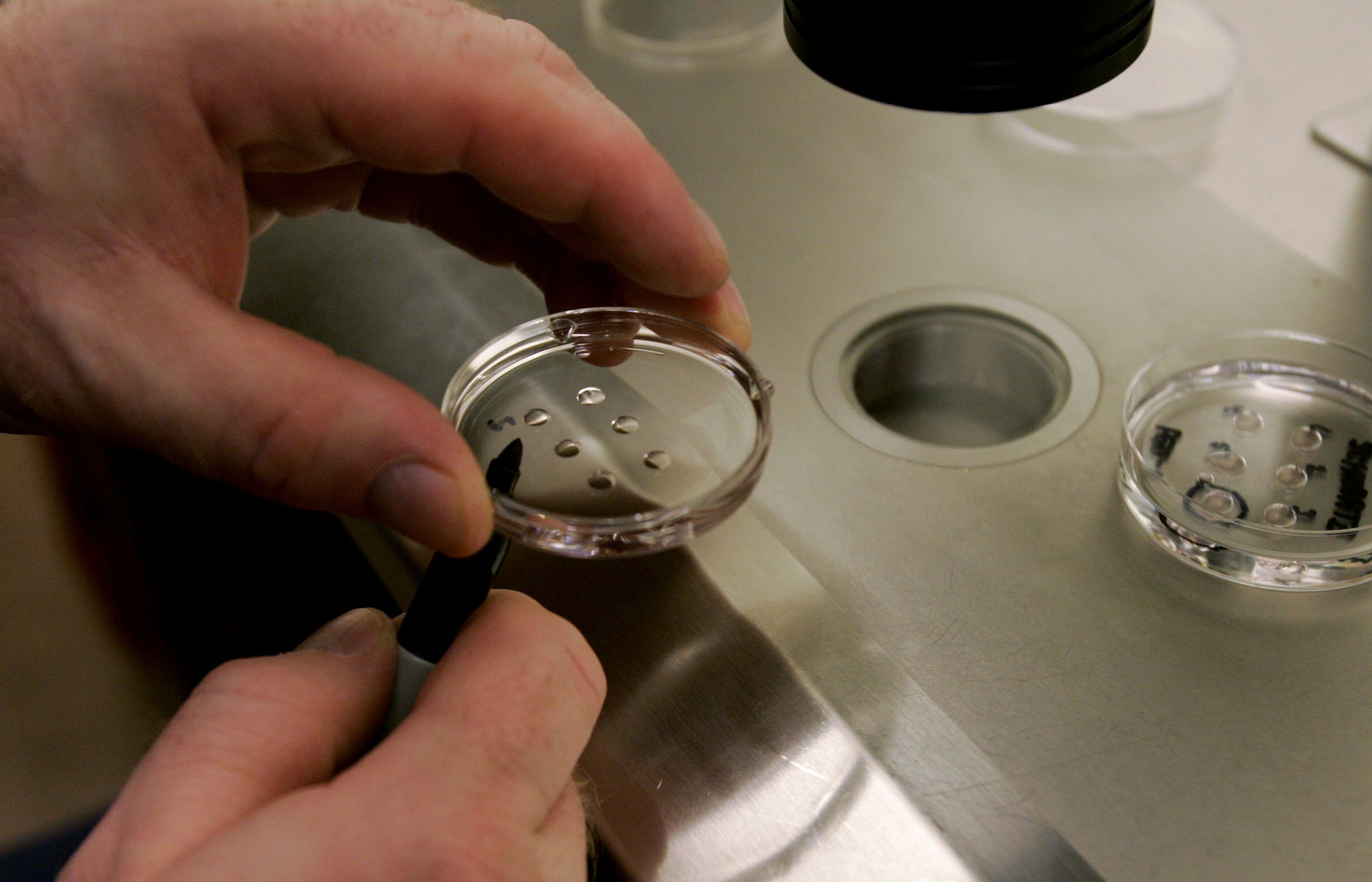 Oy, baby!
Infertile parents have a chance to "Win a Baby," thanks to a controversial contest being run by a Florida radio station.
Fort Myers's 103.9 FM will pay for a round of in vitro fertilization for the couple that creates the most sincere video — the brainchild of station host Jason "Big Mama" Jones, who turned to IVF with his wife after they learned they could not have a child by natural means. Jones told Fox 4 News that the contest is an effort to help another family afford the treatments, which often cost tens of thousands of dollars.
"It is a large ticket to write a check for," Jones said. "We're giving you the opportunity to not have to worry about that check."
The radio station is partnering with a local IVF clinic in Naples to make the "Win a Baby" contest happen.
"Big Mama and his wife have been going to IVFMD in Naples and now they want to take a lucky couple with them on this amazing journey of in vitro fertilization," the contest says.
IVF uses hormones to stimulate a woman's ovaries to produce eggs, which are then fertilized with a man's sperm in a lab. As the eggs begin to grow, embryos are then implanted in the woman's uterus.
Would-be parents must submit the four-minute video by November 24. The station says it will reward the makers of the most touching video.
"Whoever wins this is going to be someone with a heartfelt story going through that struggle, "Jones said. "It's not just going to be like, 'Caller 18, you randomly won tickets to go see Taylor Swift.'"
Jones and his wife posted on Facebook about how they were able to get pregnant with IVF.
The station is not the first to host a "Win a Baby" contest. Hot 89.9 in Ottawa offered three in vitro fertilization treatments to its listeners who wrote the best 100-word essays., winnowed down from more than 400 entries. The station was so moved that it ended up awarding five winners.
Some listeners complained that the contest was in "poor taste" and sending out the "wrong message" to children who would be born from the treatments.
If there's any controversy, 103.9 is likely ready for it. The station is also running a "Turkey Lives Matter" contest to award a baked him in lieu of the traditional Thanksgiving bird. The title of the contest plays off the Black Lives Matter movement, which seeks justice for victims of police brutality, not a main course for a holiday meal.