Former Republican Candidate Tried Buying Lethal Radioactive Substance With Intent To Kill, FBI Alleges
The FBI arrested a former Wisconsin Republican congressional candidate who they say was attempting to buy a lethal dose of a radioactive substance online in order to kill someone.
The Federal Bureau of Investigation arrested Jeremy Ryan, 30, Wednesday on the 700 block of Mills Street in Black Earth, Wisconsin, WMTV first reported. Federal law enforcement authorities charged Ryan with attempted possession of radioactive material with intent to cause death, which if convicted, carries a maximum sentence of life in prison. The Republican unsuccessfully ran to replace outgoing Rep. Paul Ryan -- who is of no relation -- in the First Congressional District of Wisconsin, but he lost in the August primary to Bryan Steil.
Members of the FBI's Hazardous Evidence Response Team (HERT) from both the Chicago and Milwaukee field offices searched Ryan's Madison home Wednesday night after his arrest, shocking his longtime neighbors. Court documents allege Ryan attempted to buy the radioactive substance online in March and again this month with the intent to kill an unnamed individual.
The U.S. Attorney's Office of the Western District of Wisconsin intends to prosecute the case against the former GOP congressional candidate. He is expected to appear in court Thursday to face the federal charge.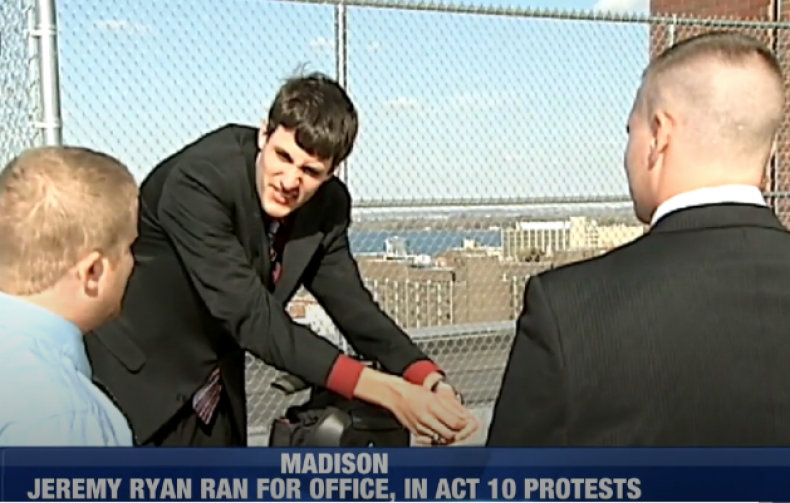 Ryan was known as "Segway Jeremy" or "Segway Boy" during 2011 ACT 10 protests against Gov. Scott Walker's controversial budget bill. Local police and federal authorities had previously cited Ryan at least 30 times during his frequent Capitol protests he'd take part in while riding the standing mechanical transporter.