How Species Are Named: Radiohead, Pink Floyd, Beyoncé and Other Musicians Have Organisms Named After Them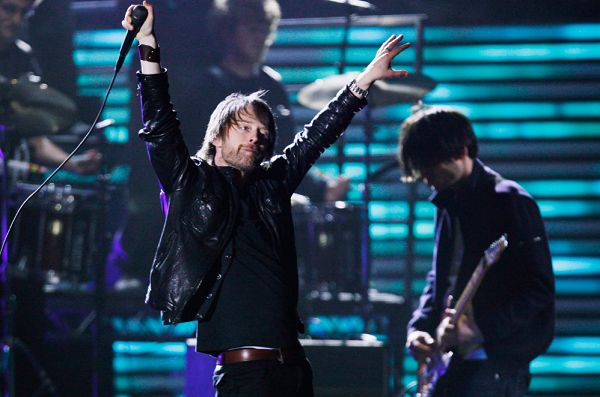 Far off in the distant and lush forestation of the Venezuelan Amazon, researchers recently discovered a new species of ant covered in a white silk-like layer, which has now been named after British rock band Radiohead.
Published in the journal ZooKeys Monday, researchers announced the Sericomyrmex radioheadi ant, belonging to the fungus-farming Sericomyrmex genus, which literally means silky ants. Scientists said the ants were related to the leaf-cutter ants that are typically found in Central and South America, however, they found the Sericomyrmex radioheadi ant to be particularly unique, mostly because of the white, silk wrapping the female ants were covered in. The males were found with a brown-shaded covering without the silk particles.
Researchers were unable to determine why the female ants were encased in the silky, crystal-like layer or what the layer's function was, but they suggested the covering could have a role in protecting the ants and their habitats from parasites.
Study authors Ana Ješovnik and Ted R. Schultz from the Smithsonian Institution's Ant Lab in Washington, D.C., who found and collected the ants, told Phys.org they named the ants after Radiohead to recognize the 80's rock band for more than just their music.
"We wanted to honor their music," Ješovnik said. ""But more importantly, we wanted to acknowledge the conservation efforts of the band members, especially in raising climate-change awareness."
Members of the band, including lead singer Thom Yorke, have been notoriously active for years in campaigning for matters related to conservation and particularly climate change. Back in 2015, Yorke and several other musical leaders launched a petition urging United Nations Framework Convention on Climate Change executive secretary Christiana Figueres and France's foreign minister and president of United Nations Conference on Climate Change, Laurent Fabius, to make a commitment toward climate action to limit future global warming.
The front man, who is a proud vegetarian, has also advocated for animals rights and spoken out against killing animals for fur and mulesing, a sheep-herding practice that removes strips of wool-bearing skin.
Radiohead isn't the only group whose significance has been noted in the world of taxonomy. Just recently, a newly discovered species of neon pink shrimp were named after rock star band Pink Floyd.
In 2009, an endangered species of a Malaysian spider was named Heteropoda davidbowie after the Rise and Fall of Ziggy Stardust and the Spiders from Mars singer David Bowie. The Scaptia beyonceae, a species of horsefly found in Queensland, Australia in 2012, was named after singer Beyoncé.
Each member of the mega-star group, The Beatles, has extinct sea creatures named after them: the Avalanchurus lennoni after John Lennon, Avalanchurus starri after Ringo Star, Struszia harrisoni for George Harrison and Struszia mccartneyi after Paul McCartney.
When creating a name for a newly discovered species, taxonomists must first determine which genus a species belongs to based on information regarding its appearance, sex and function, such as Sericomyrmex, a genus of fungus-growing ants. After its genus is classified, scientists create specific distinctions for the species based on its behavioral and genetic makeup, including characteristics of the environment it's found in, how many legs it has or, for example, if it's covered in white silk-like fibers like the radioheadi ants. Once that process is over, the words are simply combined to create the name, hence Sericomyrmex radioheadi.
How Species Are Named: Radiohead, Pink Floyd, Beyoncé and Other Musicians Have Organisms Named After Them | U.S.