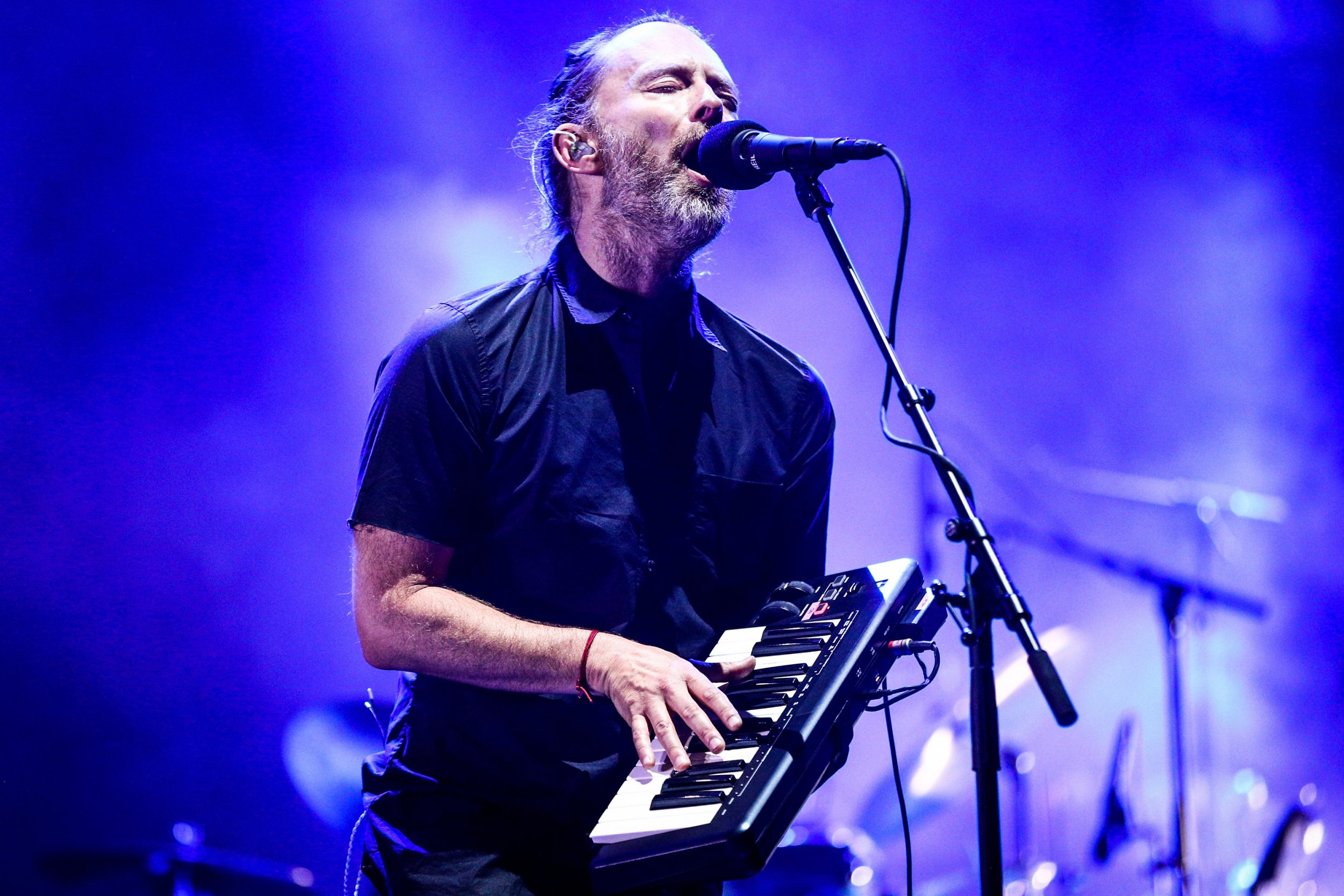 Radiohead has made its total indifference to most awards and external honors known over the years, so Wednesday was no different when the Rock and Roll Hall of Fame announced their inductees and they weren't included.
When the acclaimed art-rock band received its first nomination into the Rock and Roll Hall of Fame on October 5, Radiohead responded the logical way: by scheduling a show in Buenos Aires the same night as the induction ceremony. (In a prior interview, guitarist Ed O'Brien shrugged off the Hall of Fame and said he'd "rather be sitting at home in front of the fire.")
Now it seems the band won't have reason to be in Cleveland after all.
The Rock and Roll Hall of Fame has just revealed its inductees for the class of 2018, and those ungrateful blokes in Radiohead are not on the list. Instead, Bon Jovi, The Cars, Sister Rosetta Tharpe, Dire Straits, the late Nina Simone and the Moody Blues—who have been eligible for induction since way back in 1989—were all tapped for inclusion.
Musical artists become eligible for induction when 25 years have elapsed since their first release. A nomination doesn't guarantee that the act will be inducted; Kate Bush, Rage Against the Machine and Depeche Mode were among the other acts who were nominated this round, but won't be inducted. (All of those artists are more critically acclaimed than Bon Jovi, but on the other hand, none of those artists have written "Livin' on a Prayer.")
The voting process was open to 1,000 artists and other music industry figures, while the fan poll was open to the general public online. Bon Jovi reportedly received more than a million votes in the fan poll, suggesting that its sizable fanbase threw its support behind the band.
Related: Radiohead doesn't care about its Rock and Roll Hall of Fame nomination
The Moody Blues, the veteran English psychedelic rock band with a devoted following, were seemingly grateful for the recognition. "For (our) American fans, it's absolutely wonderful," frontman Justin Hayward told USA Today on Wednesday. So is Jon Bon Jovi. "I really want to say it's about time," the singer told the New York Times, using a "colorful adjective" that was not printable in the pages of a family newspaper. (We're guessing the adjective was "fucking.")
Congratulations to the lucky inductees. And congrats to Radiohead: You're off the hook this year.