Fiona Apple, RJD2 and More Release New Music: What You Should Listen to Today
There's a staggering amount of new music released every Friday—so much so that it can be overwhelming to try and keep up. Luckily, we're here to help. Every week, Newsweek will highlight a handful of albums that are hitting streaming services, so you can always be up to date on the most exciting new releases.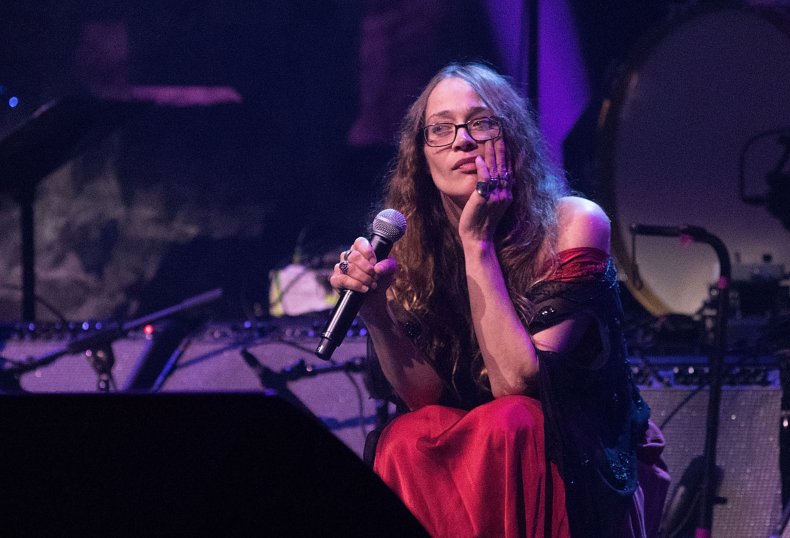 Fiona Apple, Fetch The Bolt Cutters (Epic)
Fiona Apple spoke at length about her first album in eight years in a recent New Yorker profile. While no singles have been shared ahead of the album's release, the New Yorker piece describes songs on the album as "raw" and "percussion heavy," and notes that the title track features harmonies from actress Cara Delevingne. The piece also revealed that all songs were written and composed in Apple's home studio. And anyone wondering about the title should know that it's lifted from the British crime drama The Fall—specifically a scene in which star Gillian Anderson, playing the show's lead detective, discovers a locked door trapping a torture victim.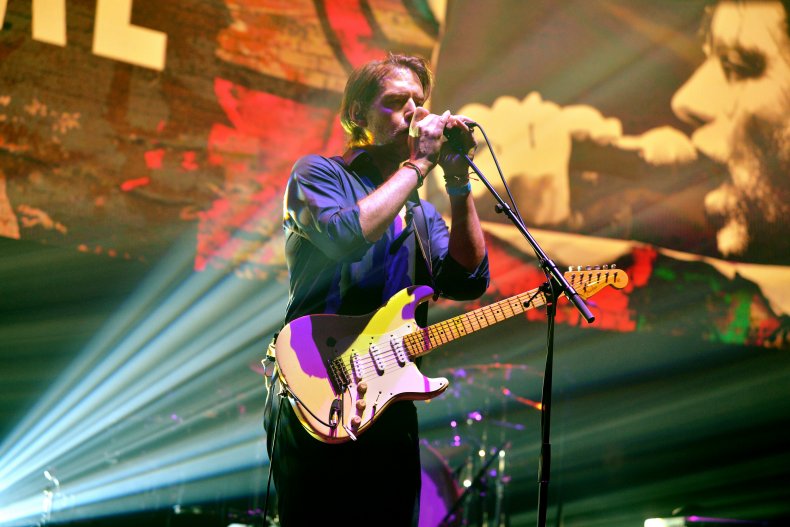 EOB, Earth (Capitol)
With his debut solo album, Radiohead guitarist Ed O'Brien plays instantly entrancing music that sounds just as complex as the work of his main band, expanding traditional rock songs into sweeping compositions. O'Brien also shows off a fondness for folk in lead singles like "Cloak of the Night" and "Brasil," the latter of which grows into a rhythmic, hypnotic electronic number. Other early tracks like "Olympik" and "Shangri-La" display a passion for shimmering synths and funky drum loops.
RJD2, The Fun Ones (RJ's Electrical Connections)
On his seventh solo album, RJD2 produces soulful, swaggering beats that are mesmerizing all on their own. Even though they don't have traditional hooks or lyrics, RJ's beats are still dance-floor ready—check out the timeless sense of groove that colors the orchestral "20 Grand Palace." Despite mostly sticking to instrumentals, RJ does occasionally let rappers jump on his beats—like Aceyalone, who guests on "A Genuine Gentleman"—to show that he can still shine as much as a collaborator as he does as a solo beatmaker.
Danzig, Danzig Sings Elvis (Cleopatra)
Monster movies weren't the only thing that Misfits frontman Glenn Danzig loved about the '50s. While it may come as a shock to hear the man who's spent the last year reunited with the Misfits singing "Mommy Can I Go Out and Kill Tonight" take on classics from the King of Rock N' Roll, Danzig's baritone complements Elvis' tunes surprisingly well.
The White Buffalo, On the Widow's Walk (Snakefarm)
Jake Smith's latest album under the name the White Buffalo is an adventurous work of Americana. Produced by Shooter Jennings, the project is warm and familiar—thanks in no small part to Smith's voice, which often soothes the listener into a sense of security while he takes them through rollicking rock songs like "No History" or spins yarns like he does on "The Drifter." Smith uses his lyrics to walk with the listener through the pastoral scenes he sets—picture horses in open fields, afternoons walking through the forest and wading into rivers. Smith's storytelling chops are perhaps best exemplified on "Sycamore," a longing ballad about missing where he serves as a guide taking a user from an oasis in a forest to an abandoned home.
The Mountain Goats, Songs for Pierre Chuvin (Merge)
After nearly two decades releasing proper studio albums with a full band, the coronavirus pandemic forced the Mountain Goats' John Darnielle to break out the boombox for his first full-length album of straight-to-tape recordings since 2002's All Hail West Texas. Even though the cassette was made available for physical and digital purchase last week, Darnielle's odes to French historian Pierre Chuvin's 1990 book A Chronicle of the Last Pagans is now available on streaming services. The album is a wonderful addition to Darnielle's sprawling discography and a real treat for Mountain Goats fans who miss the grit that characterized the songwriter's early work.
Correction: An earlier version of this story wrote that RJD2's The Fun Ones was his ninth album. It is his seventh.