Radiohead, 'Hail to the Thief': Newsweek's Original Album Review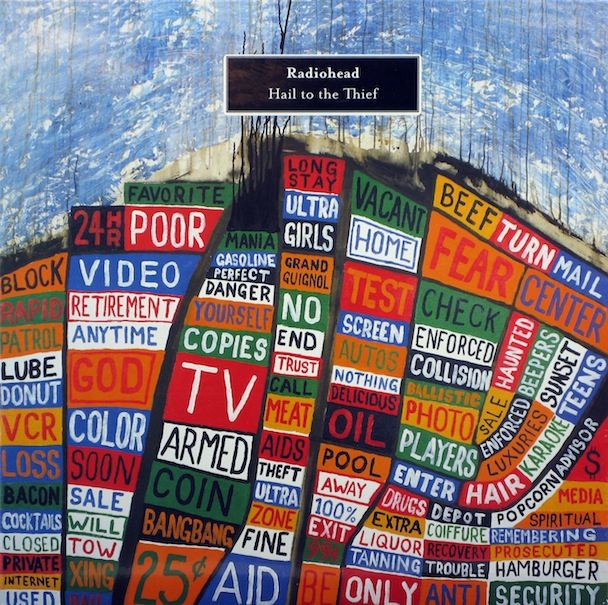 In celebration of Radiohead's new album, A Moon Shaped Pool, we're digging through our archives and republishing Devin Gordon's 2003 review of Hail to the Thief, the band's sixth album. This review originally appeared in the June 9, 2003, magazine with the headline "We Regret to Inform You That Radiohead Still Sounds Weird."

Music critics are already calling Radiohead's new album, Hail to the Thief, a return to the straight-ahead guitar rock of the Oxford quintet's early days. It makes me wonder: Did I get the wrong CD in the mail? True, Hail has a few almost-radio-friendly tracks—like the album-opening "2 + 2 = 5," a mini-symphony that builds to an ecstatic climax, and the dripping-with-dread finale, "A Wolf at the Door." But there's little else to suggest that Radiohead has abandoned the experimental left turn it took after the 1997 classic OK Computer. Like Kid A and Amnesiac, the two CDs that followed, Hail is both dazzling and frustrating; it refuses to give up its secrets even after a dozen listens.
Singer Thom Yorke has a gorgeous, yearning voice, but instead of drawing you close, he often uses it to freeze you out. He's always written casually vicious lyrics—"We hope that you choke" from OK Computer is a personal favorite—but Hail to the Thief seems bent on setting new records for emotional distance ("We can wipe you out anytime"; "We are accidents waiting to happen"). The intention is to evoke the way modernity slowly grinds people to dust—one of this group's career-long obsessions. Still, on the first single, "There There," when Yorke repeats "Just because you feel it, doesn't mean it's there" again and again, you feel embarrassed for getting so engrossed, as if you've slept with someone too quickly. Artists warning us not to trust our response to their art? Ouch. Radiohead may never stop being a band to admire, but they're no longer a band you can love.