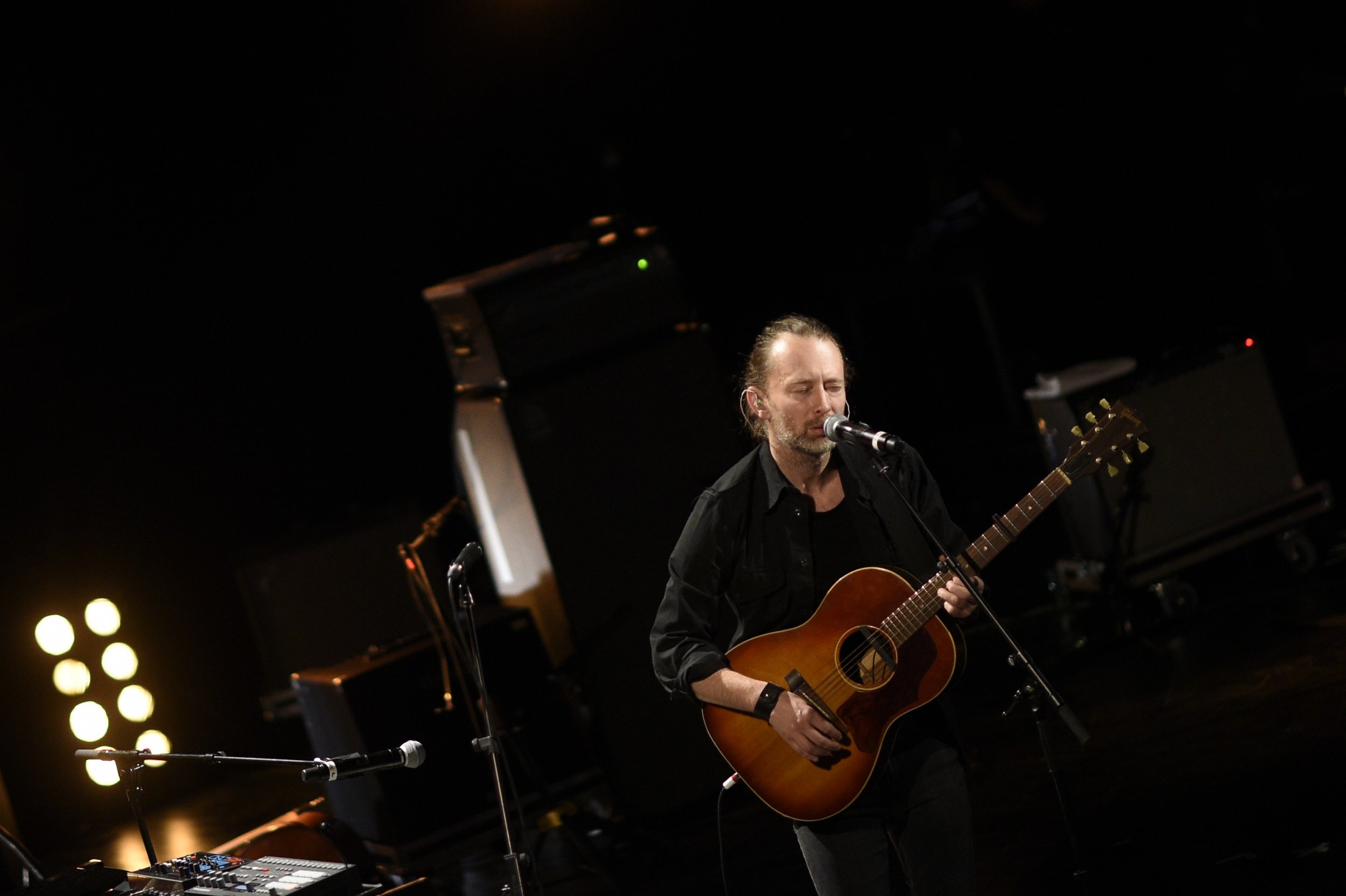 After a week of online intrigue and two teaser singles, Radiohead finally released its ninth studio album titled A Moon Shaped Pool on Sunday evening—the band's first release since 2011.
The record, consisting of 11 tracks including the previously released "Burn the Witch" and "Daydreaming," was made available for download via Radiohead's website and simultaneously released for streaming via subscription services Apple Music and Tidal.
For the LP, Thom Yorke and company worked with many of their regular collaborators, including music producer Nigel Godrich and illustrator Stanley Donwood, but also enlisted the help of the London Contemporary Orchestra to provide emphatic strings to their most ethereal-sounding album yet.
Here is Newsweek's guide to the new record:
Tracklisting
You've already heard "Burn the Witch" and "Daydreaming," but there are still nine more tracks to feast on. The tracklisting for A Moon Shaped Pool is as follows:
"Burn the Witch"
"Daydreaming"
"Decks Dark"
"Desert Island Disk"
"Ful Stop"
"Glass Eyes"
"Identikit"
"The Numbers"
"Present Tense"
"Tinker Tailer Soldier Sailor Rich Man Poor Man Beggar Man Thief"
"True Love Waits"
How to listen
A Moon Shaped Pool is available to download through a specially created website for £9 ($13).
The album will be released physically on CD and vinyl on June 17 but you can pre-order now via the above website also.
For Radiohead mega-fans, a special edition will follow in September consisting of two 12" records featuring the album, two CDs—one with the album and one with bonus tracks—and 32 pages of artwork. That release will set you back £60 ($86.50).
You can also download the album via iTunes or Amazon.
For streaming fans, Apple Music and Tidal are your only options to listen to the album in its entirety. Sorry, Spotify users.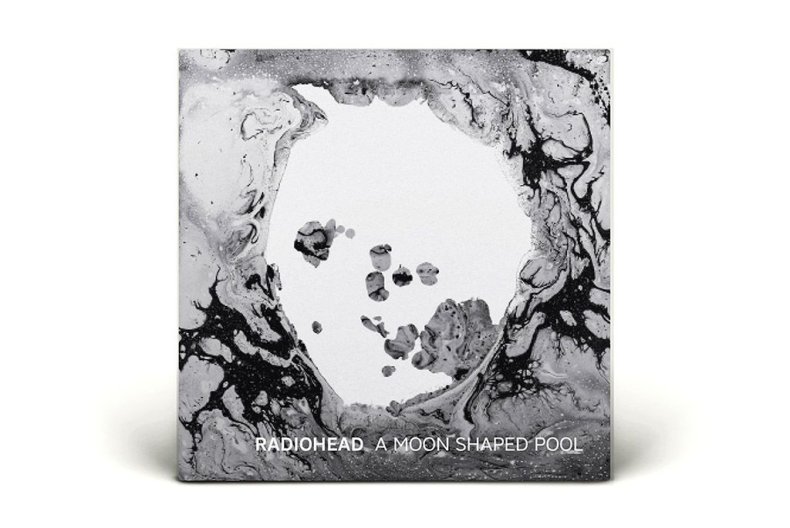 Do any of the songs sound familiar?
True to form, Radiohead's new songs have been in the works for some time and you may have heard them in their unfinished states previously. As Newsweek reported last week, lead track "Burn the Witch" has roots dating back to at least 2003, although producer Nigel Godrich has said they may have even begun work on it while recording 2000 album Kid A.
"Ful Stop" and "Identikit" were performed in 2012 during the band's The King of Limbs tour. Here is "Ful Stop" being played in Chicago:
Album closer "True Love Waits," meanwhile, has been 20 years in the making. It's become a staple of Radiohead's live shows but a studio version of the track has not been released until now. The closest fans have come to a recording of it is a live rendition that was released as part of their I Might Be Wrong live album in 2001.
Godrich told Rolling Stone in 2012 that the band has tried numerous times to record a studio version but wasn't satisfied with the finished product. "We tried to record it countless times, but it never worked. The irony is you have that shitty live version. To Thom's credit, he needs to feel a song has validation, that it has a reason to exist as a recording. We could do 'True Love Waits' and make it sound like John Mayer. Nobody wants to do that," he said.
Two more tracks, "The Numbers" and "Desert Island Disk," were performed acoustically by Yorke a mere six months ago at the United Nations Climate Change Conference in Paris. "The Numbers" was at the time thought to be called "Silent Spring."
Watch his performances below:
What the critics are saying
"A haunting, stunning triumph," says Rolling Stone of Radiohead's first new album in five years. The magazine praised the band' for opting for a more restrained approach to its new record, adding: " If anything, A Moon Shaped Pool reveals within Radiohead a newfound appreciation of, if not folk music, then the form's ability to express melancholy through their melodies."
The Guardian gave the album four out of five stars noting that it is "certainly sharper and more focused" than their 2011 record The King of Limbs. Critiquing the band's political rhetoric, reviewer Alexis Petridis adds "the stuff about how the future is inside us and people have the power sounds authentically stirring."
The Daily Telegraph, meanwhile, hailed A Moon Shaped Pool as Radiohead's "most melodically accessible collection, almost meditative in its ethereal mid-tempo loveliness, yet shot through with the kind of edgy details that never quite let a listener relax." The newspaper gave the record a big thumbs up, awarding it five stars.