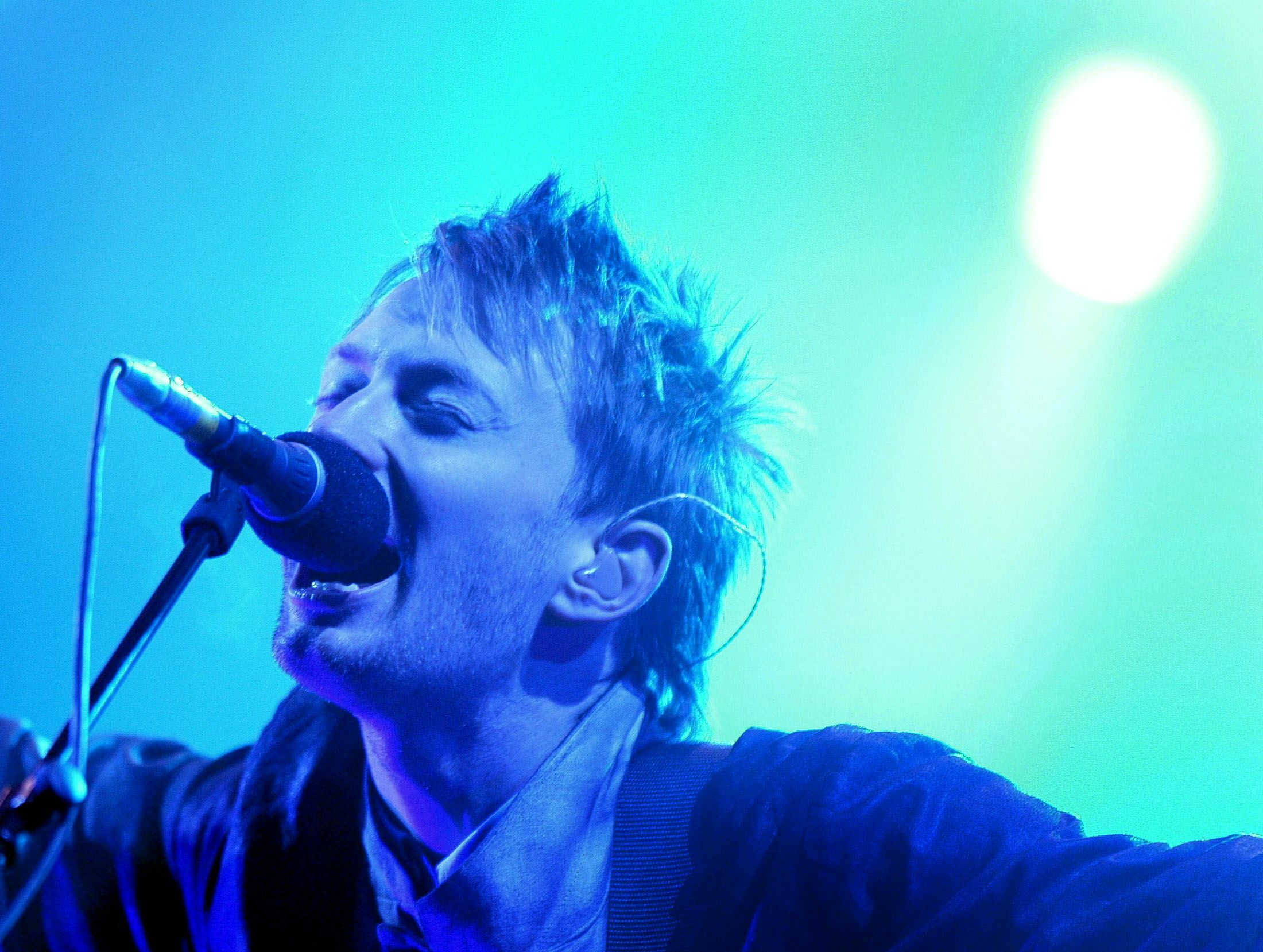 On October 2, 2000, Radiohead released its game-changing fourth album, Kid A. We reviewed the album in the October 16 issue of our magazine, on a page that was largely devoted to The Wallflowers' (Breach). In celebration of Radiohead's new album, A Moon Shaped Pool—and because it hasn't been available online previously—we're republishing critic Lorraine Ali's 2000 review.
Largely free of guitars, decipherable vocals and traditional song structures, Radiohead's fourth album, Kid A, does its best to disassociate itself from a pop music world that's gone terribly wrong. While most bands taking this tack have ended up playing basements and scowling at the mere mention of Britney, Britain's Radiohead always kept one tenuous lifeline attached to their accessible beginnings (1993's alt-pop hit "Creep") even as they've leapt into the great unknown of genius rock. Today, Radiohead occupies the precarious position of "smart music's" only hope.
Like their last record, the complicated opus OK Computer, Kid A is one more album pulled out of the ether. Simultaneously attracting and repelling, Kid A lulls you with a fleecy-warm sense of belonging (the coddling bells and tinkling sounds in "Everything in Its Right Place"), then mocks your naïve bedazzlement with bursts of arch, disjointed avant-garde (the annoying pileup of squawking instruments on "The National Anthem"). In between are heady instrumentals, delicate songs driven by harp and catchy pop numbers immersed in Radiohead's own formula of warp and bend. Mastermind Thom Yorke haunts the songs like an apparition, his intermittent vocals thin and fragile, then deadpan and numb. His words are strung together like disparate images from a slide projector ("This morning I woke up sucking a lemon") or mournful laments that float across a long-deserted computer screen ("I'm not here/This isn't happening").
There is no code to crack with Kid A, no deep mystery. It's anything you want it to be: the detached masterpiece of a studio genius, a reflection of your deepest pain or the most intriguingly benign sound you've heard since the patter of raindrops intermingled with the hum of your air conditioner. And that's the subtle beauty of Radiohead.