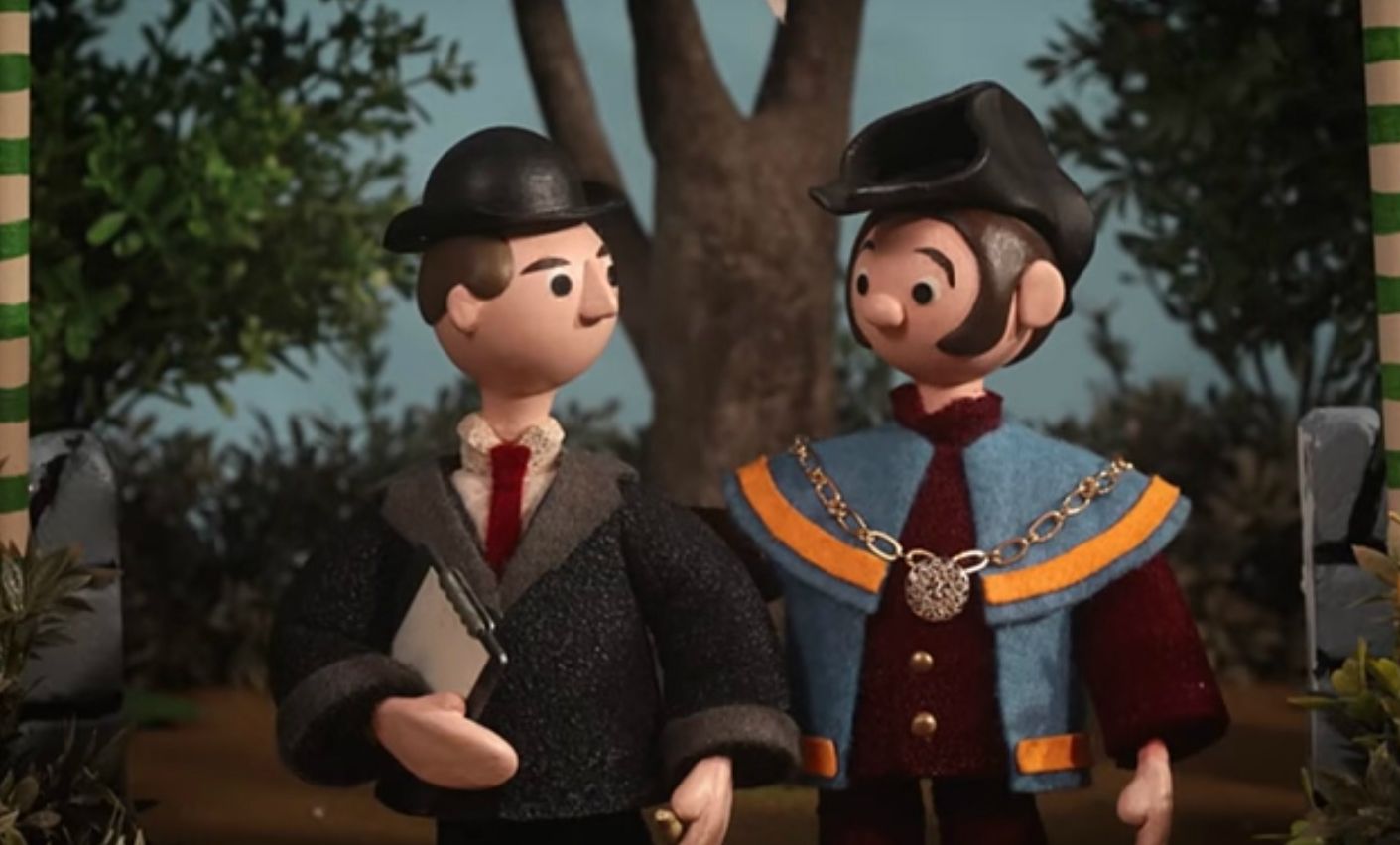 Radiohead's comeback single "Burn the Witch" has been hailed by critics as an emphatic return from the English rockers after a four-year absence.
Unveiled Tuesday, the song and its accompanying music video pay homage to the stop-motion 1960s British children's shows Trumpton and Camberwick Green, as well as 1973 movie The Wicker Man. The song/video were released following a viral campaign that saw the group erase its Internet presence—only to emerge heroically and gift loyal fans with new music.
But is the song really a new composition?
Mounting evidence suggests that "Burn the Witch," the lead single from the band's upcoming ninth studio album, may not be as fresh as it seems.
The track appears to date back at least 13 years ago, when its title appeared in the album art booklet for 2003's Hail to the Thief.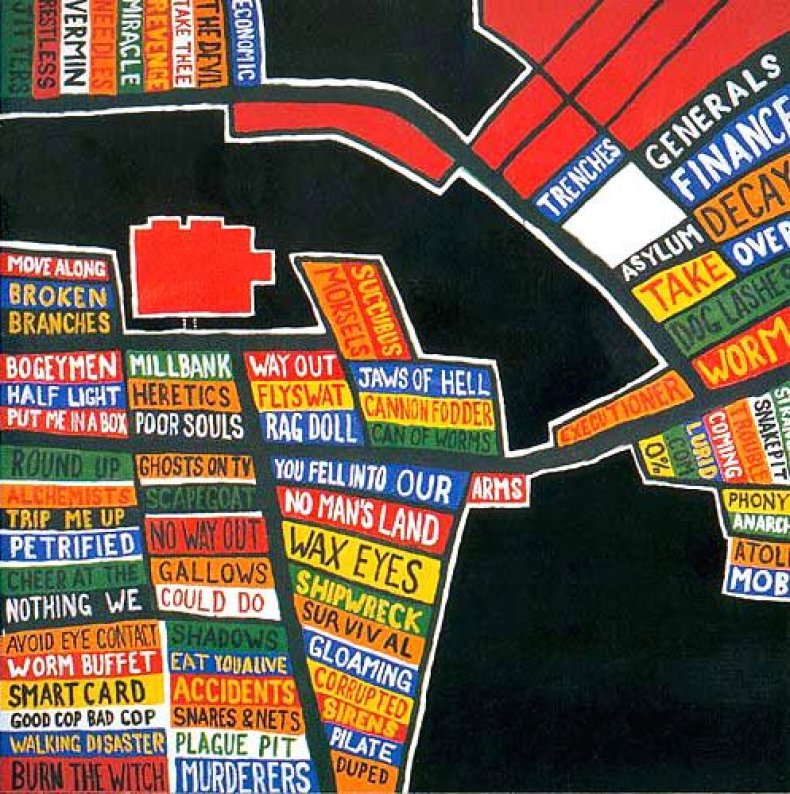 Thom Yorke and company later teased the song on tour in 2006 and 2008 when they played its opening chords onstage. At one gig in June 2006, Yorke even said: "When we get an orchestra, we'll play 'Burn the Witch.'" It may have taken a decade, but as the final product shows, the band did eventually get said orchestra.
Although "Burn the Witch" was first acknowledged in the booklet for Hail to the Thief, its origins may be even older. As speculation of a new single emerged at the end of April, MTV music editor Simon Vozick-Levinson tweeted a snippet of an interview he conducted with longtime Radiohead producer Nigel Godrich "a few years ago." Godrich admitted the band had worked on the song while recording 2003's Hail to the Thief, 2007's In Rainbows and possibly even 2000's Kid A.
The last known reference to the song prior to 2016 was in a Reddit Q&A conducted by Yorke and Godrich in 2013 in which they confirmed the song's existence.
For longtime fans, Radiohead releasing a song that has already been in the works for years may not come as much of a surprise. "Nude," which appeared on 2007's In Rainbows, for example, was first written in 1997 and considered for inclusion on OK Computer, released in May of that year. It was ultimately scrapped and revisited for 2000's Kid A, before seeing the light of the day in 2007.
"Burn the Witch," for all intents and purposes, is an old track repurposed as a new release. But perhaps instead of asking "Why release an old song?" the better question is: "Why now?"
To answer that, one only has to look at the lyrics and music video and draw upon the parallels between Yorke's haunting words and the world around us. "Stay in the shadows / Cheer the gallows," he sings. Elsewhere, Yorke adds: "Abandon all reason / Avoid all eye contact / Do not react / Shoot the messenger."
Much like they did with Hail to the Thief, inspired in part by what Yorke described as the "ignorance and intolerance and panic" that ensued after George W. Bush's presidential win in 2000, the group again pointedly lament the hysteria that currently dominates politics: the European Referendum and the U.S. presidential election both preying on fears of "otherness" and debating whether to close borders. It's a political rat race in which fact becomes hard to discern from fiction, and he who shouts the loudest is heard first. (Perhaps it isn't a coincidence, then, that Radiohead take influence from Trumpton, which shares part of its name with Republican presidential candidate Donald Trump.)
"Burn the Witch"'s music video, inspired by a seemingly harmless children's program, Trumpton, can also be seen as extended commentary. As Pitchfork points out, its depiction of an idyllic town where family values are paramount is a sentiment shared by right-wing politicians. In fact, Trumpton was appropriated by a parody Twitter account taking aim at far-right U.K. political party UKIP in 2014. In this context, Radiohead's video—quaint and picturesque as it is—more overtly reflects a sinister connotation.
It is almost as if Radiohead has been sitting on "Burn the Witch," biding their time for the most opportune political moment to strike.