Radovan Karadzic Found Guilty of Genocide in Srebrenica and Nine Other Counts of War Crimes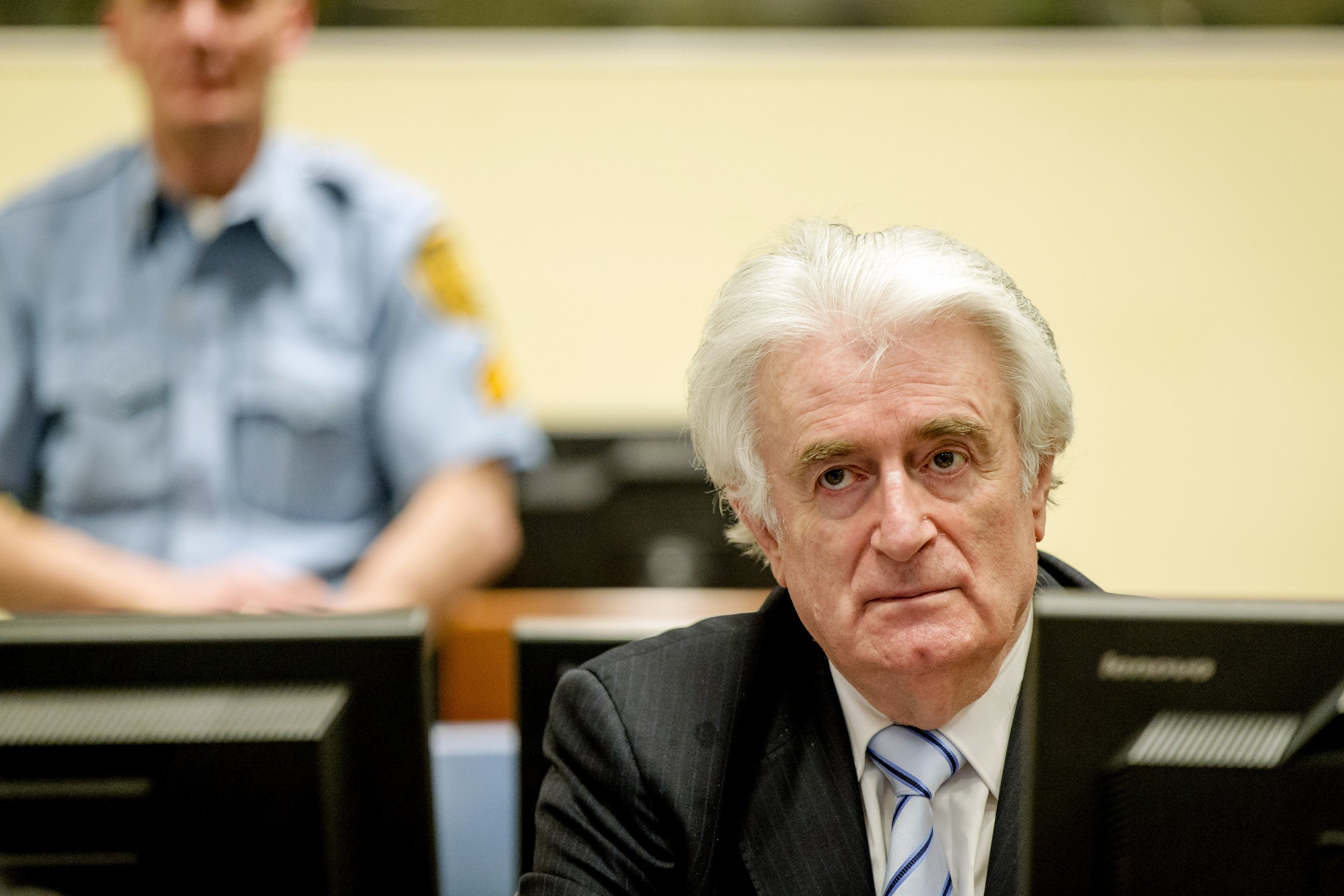 More than two decades after the end of the Bosnian war of 1992–1995, the International Criminal Tribunal for former Yugoslavia on Thursday handed down its verdicts in the case of Radovan Karadzic, the former leader of the Serb republic in Bosnia.
Captured in 2008 after years eluding the authorities, Karadzic faced indictments on two counts of genocide, five counts of crimes against humanity—for persecutions, extermination, murder, deportation and inhumane acts (forcible transfer)—and four counts of violations of the laws or customs of war, for murder, terror, unlawful attacks on civilians and taking of hostages.
The court on Thursday found Karadzic guilty of 10 of the 11 counts of war crimes, including genocide in Srebrenica, and sentenced him to 40 years imprisonment. He will be entitled to credit for time spent in detention since July 2008, presiding Judge O-Gon Kwon said as he read out the verdicts and announced the sentence.
"This verdict is a forceful manifestation of the international community's implacable commitment to accountability," U.N. High Commissioner for Human Rights Zeid Ra'ad Al Hussein said in a statement following the decision. "Karadzic masterminded the confinement, rape, torture and murder of thousands of people; the shelling of civilians; the siege of Sarajevo; and the extensive destruction and plunder of property, including Muslim and Roman Catholic places of worship."
"His judgment is symbolically powerful—above all for the victims of the crimes committed during the wars in Bosnia-Herzegovina and across the former Yugoslavia, but also for victims across the world," said Zeid, who served in the U.N. Protection Force in the Former Yugoslavia from 1994 to 1996. "No matter how powerful they are, no matter how untouchable they imagine themselves to be, no matter what continent they inhabit, the perpetrators of such crimes must know that they will not escape justice. Having witnessed first hand the effect of the horrific crimes for which Karadzic has been convicted, I welcome the findings of the tribunal."
Karadzic's trial and conviction "should give pause to leaders across Europe and elsewhere who seek to exploit nationalist sentiments and scapegoat minorities for broader social ills," Zeid added. "Speech that incites hatred, discrimination and violence is an inflammable force. In the countries of the former Yugoslavia, we saw the terrible bloodshed that can result."