Raeanna Rosencrans: Everything We Know About Missing Colorado 12-Year-Old Abducted on Walk Home From School
Police in Colorado have launched a major appeal to help find a missing 12-year-old girl who is believed to have been abducted as she walked home from school.
Raeanna Rosencrans, described as "developmentally delayed, but high functioning," was last seen around 3 p.m. on Wednesday (April 25) getting into a green "boxy" sedan in the area of D 1/2 Rd and Larry's Meadow, Grand Junction.
Police said the car was being driven by a white male, late 40s to early 50s, bald, 5 feet 7 inches to 5 feet 8 inches, medium build, wearing a green button down shirt and dark pants.
The man inside the vehicle reportedly called Raeanna by her name before she got into the car.
Following discussions with the Colorado Bureau of Investigations, the Grand Junction Police Department raised the search for Raeanna to an Amber Alert.
Raeanna is 12-years-old, 5 feet 1 inch, 137 pounds, blue eyes and light brown/dark blonde hair. She was last seen wearing black jeans, a black shirt with white designs, Adidas shoes, and carrying a black and white backpack with southwest designs on it.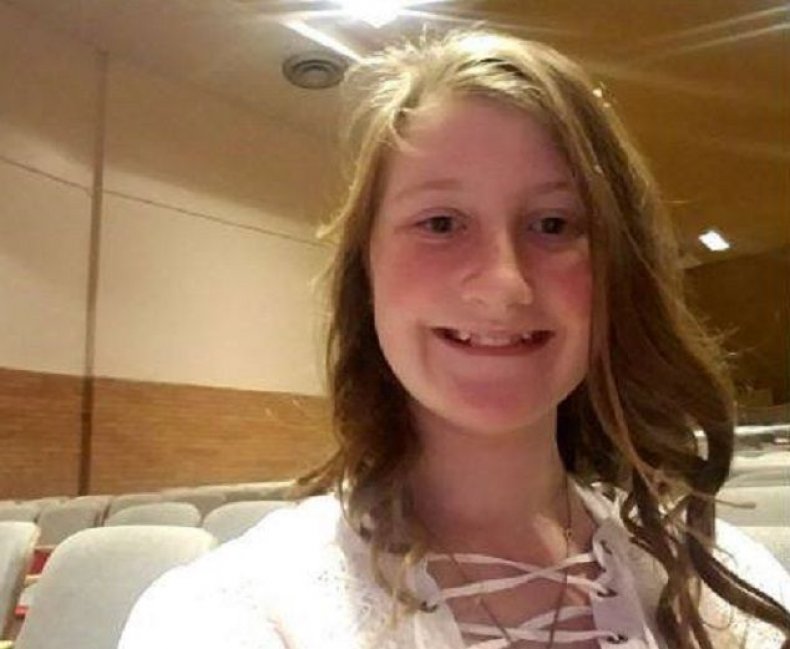 "Detectives with the Grand Junction Police Department, as well as partnering agencies, have worked through the night, and are continuing to work to follow up on tips and develop leads into the whereabouts of Raeanna Rosencrans," officers said in a statement. "We appreciate the assistance of the public and media in continuing to share information about this investigation."
Jennifer Marsh, principal of Grand Mesa Middle School, wrote to parents to confirm the 12-year-old attended school the day she was allegedly abducted, reports KJCT.
"Students are likely to hear rumors about what happened, but rumors can be hurtful and untrue, and spreading any information that is not confirmed by law enforcement is harmful," the letter adds. "The information above is all of the information we have at this time.
"Parents, students, and staff will experience a range of emotions during this time. Please encourage your child to come to the counseling office at any time if they need to talk. Extra counseling will be available at the school as long as students need it. We will also provide you any updates we receive."