What Has Rafael Nadal Said About His Decision Not to Play the US Open?
Rafael Nadal won't return to defend his US Open men's singles championship, the Spanish tennis player, currently ranked second in the world, announced on social media.
On Tuesday, the Association of Tennis Professionals and the Women's Tennis Assocation jointly announced the cancellation of the Madrid Open, typically held every Spring in the Spanish capital. The cancellation initially prompted speculation from tennis fans that Nadal would still participate in the US Open tournament planned for the end of August and beginning of September. But Nadal quickly shut down any conjecture on Tuesday, by announcing, in messages posted to Twitter and Instagram, that he would not be participating in this year's US Open.
"After many thoughts I have decided not to play this year's US Open," Nadal posted to Twitter. "The situatino is very complicated worldwide, the COVID-19 cases are increasing, it looks like we still don't have control of it."
Nadal went on to share his respect for the United States Tennis Association and other tournament organizer's efforts to negotiate the organizing challenges implicit in hosting a tennis championship during a worldwide pandemic, but ultimately reaffirmed his decision not to return to New York to defend his men's singles title.
"This is a decision I never wanted to take but I have decided to follow my heart this time and for the time being I rather not travel," Nadal wrote.
Newsweek subscription offers >
Nadal, 34, has won 19 Grand Slam singles titles and a record 35 ATP Tour Masters 1000 titles. In 2008 he won an Olympic gold medal in tennis singles in Beijing, China. 2019 was his fourth US Open title win. Last September he won the most recent US Open by defeating Daniil Medvedev in the second longest US Open final in the tournament's history.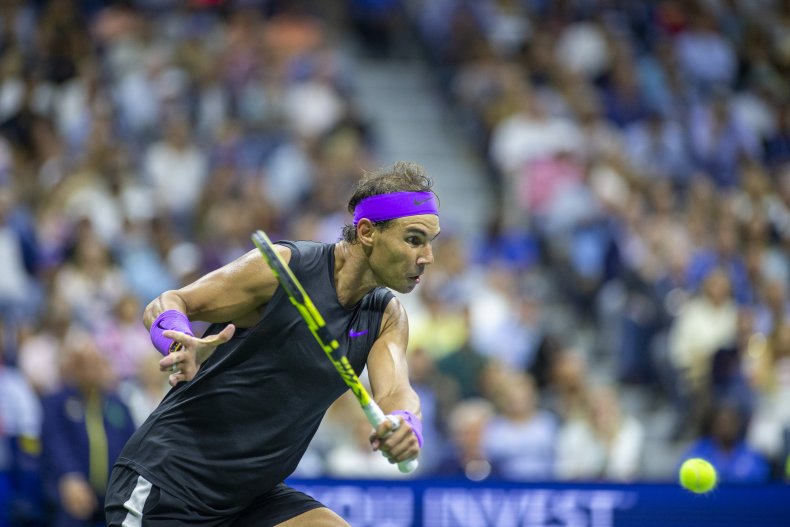 "It has been one of the most emotional nights in my tennis career," Nadal said after his 2019 victory. "It has been an amazing final. It has been a crazy match."
The cancellation of the Madrid Open is the latest amendment to a narrowing 2020 international tennis calendar. A few postponed tournaments are still planning to move forward, including the Italian Open in Rome and the French Open, which have both been rescheduled for September.
Last week, the USTA confirmed their intention to move forward with the US Open. Newsweek contacted and left a message with the USTA seeking confirmation in light of Nadal's cancellation, but did not immediately hear back in time for publication.
The US Open is currently scheduled to begin August 1 in New York, and will be held without spectators in order to preclude transmission of the COVID-19 virus.
What Has Rafael Nadal Said About His Decision Not to Play the US Open? | Culture