Rafael Nadal: Tennis Star Warned After Foul Language During Alexander Zverev Victory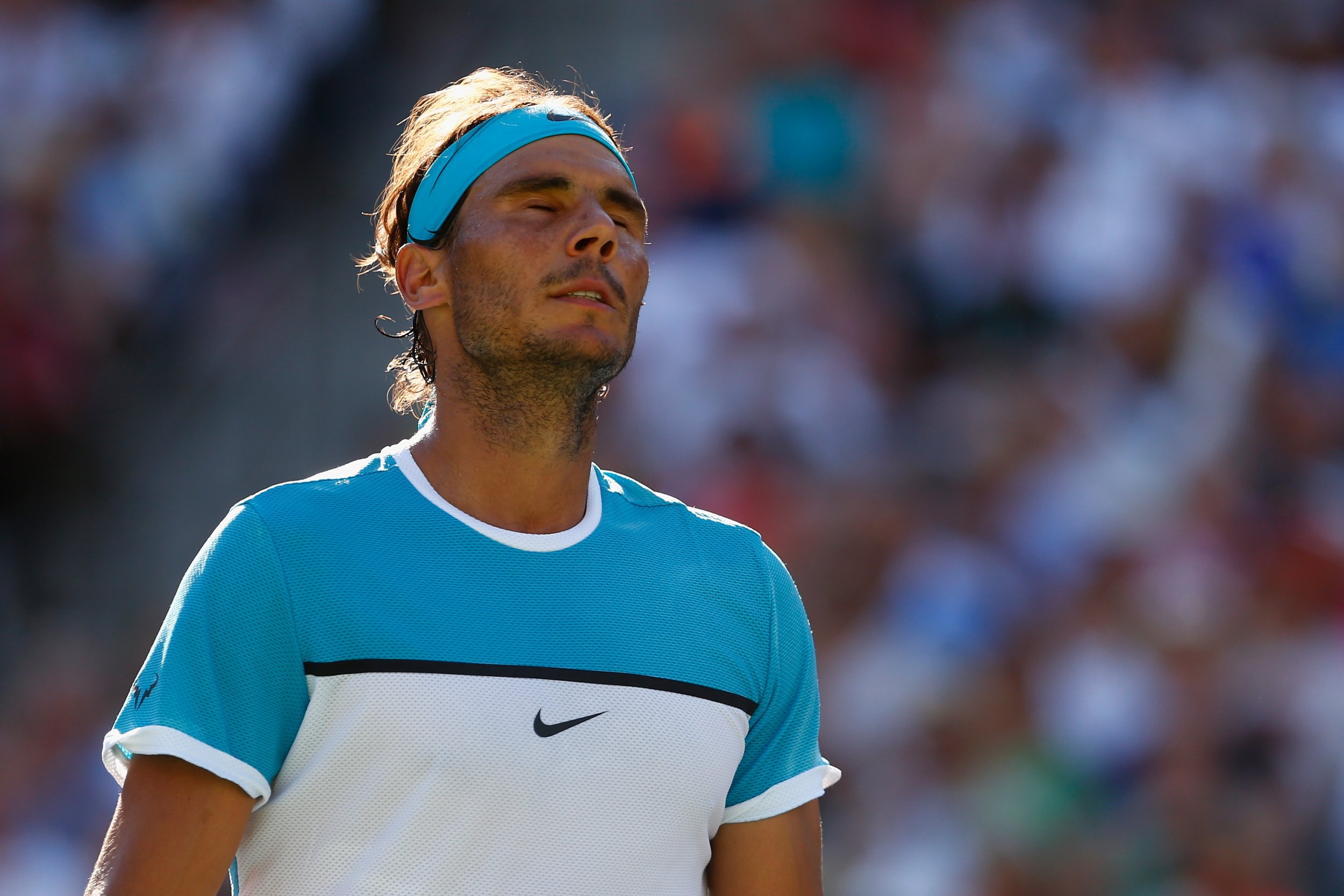 Rafael Nadal was warned for obscene language on court for the first time in his career as he battled past teenager Alexander Zverev at the BNP Paribas Open in Indian Wells.
The Spaniard, usually a placid soul, was tested severely by Zverev, who was beaten by Andy Murray at the Australian Open in January, and lost the first set 7-6 on a tie-break.
Nadal's frustration boiled over in that first set, as he was warned for an "audible obscenity."
Perhaps it was no surprise that Zverev gave Nadal such a tough test, even as the number four seed in California this week came through in three sets, Zverev missing an apparently simple shot on match point that would have seen him through to the quarter-finals.
Nadal said before the match that Zverev, of Russian descent, was a "future world number one."
Nadal has had a difficult week off the court, threatening to sue Roselyne Bachelot, the former French sports minister, who has made allegations that Nadal's absence from the ATP Tour in 2012 was due to a doping ban.
There is no suggestion from tennis' authorities that Nadal has ever used performance-enhancing drugs, and he has denied Bachelot's allegations.
His decision to sue comes in the wake of Maria Sharapova's positive test for meldonium, a heart drug banned by WADA, the World Anti-Doping Agency, on January 1.
Sharapova tested positive at the Australian Open in January, with Nadal suggesting earlier this week that the five-times Grand Slam winner "should be punished" for her use of a substance she says she has been taking for ten years on the advice of a family doctor.