Why Isn't Rahm Emanuel Running for Chicago Mayor Again?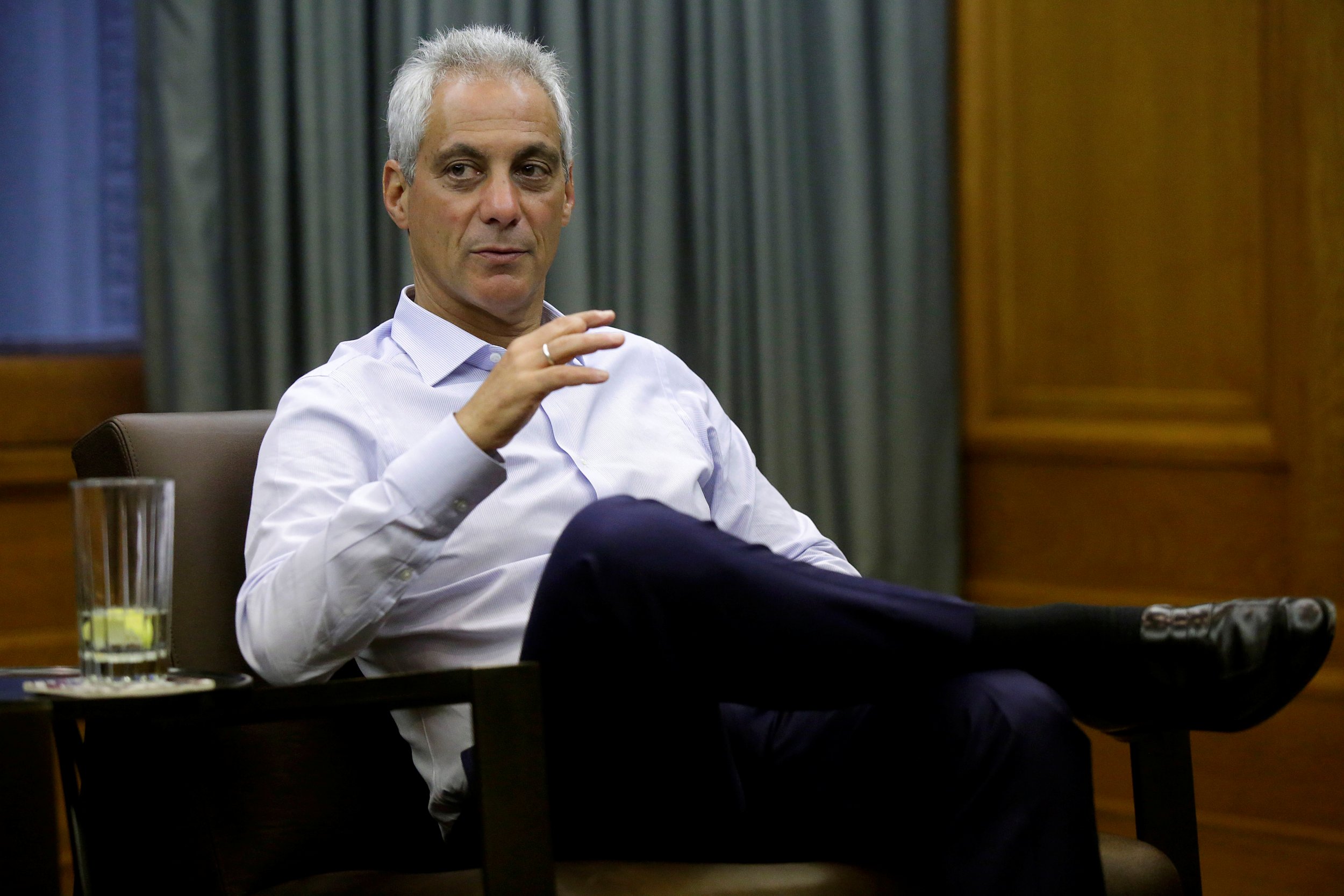 Chicago Mayor Rahm Emanuel announced Tuesday he will not seek re-election in February, sparking rumors of poor internal polling despite his insistence the departure was a family decision, not political.
Emanuel's sudden announcement comes one day before the murder trial of police officer Jason Van Dyke in the 2014 shooting death of black teenager Laquan McDonald, leading to claims he would lack support to win. The former White House Chief of Staff in the Obama administration said he and his wife Amy Rule are simply planning for the "next chapter" in their lives since their children went off to college. Still, others are convinced that Emanuel is mulling a 2020 presidential campaign despite some internal polls showing he could not win even the 2019 mayoral race.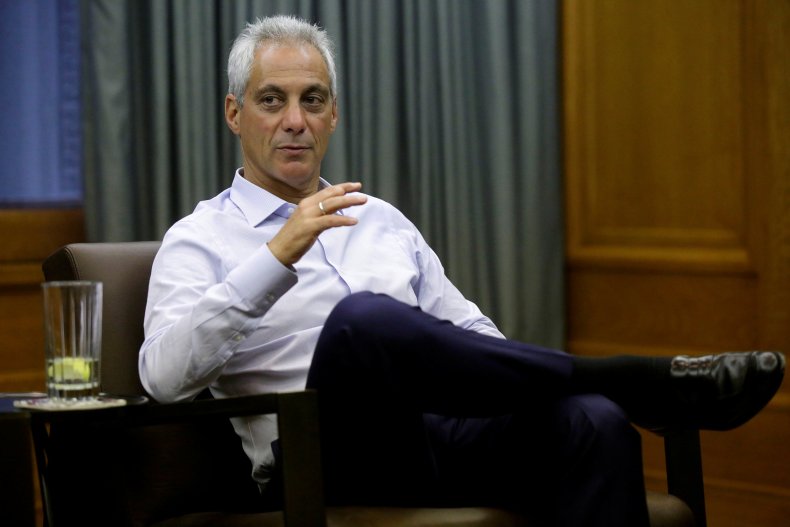 "As much as I love this job and will always love this city and its residents, I've decided not to seek re-election," Emanuel said at a press conference Tuesday, joined by his wife. "This has been the job of a lifetime, but it is not a job for a lifetime."
Newsweek subscription offers >
Emanuel said the couple are now at the helm of an empty nest at home because their three children are now at college, and the pair are looking to "write another chapter together.... I will always be here for the future of this great city. Not as mayor, but in the most important role anyone can play - as a citizen."
In response to Emanuel's sudden departure from the mayoral race, former President Barack Obama issued a statement praising his chief of staff. "As a mayor, a congressman, and my first White House chief of staff, Rahm Emanuel has been a tireless and brilliant public servant... Whatever he chooses to do next, I know he'll continue to make a positive difference, just as he has throughout his career in public service. And Michelle and I wish Rahm and Amy all the best as they consider this next phase in their lives."
But activists who have repeatedly blocked major roadways in Chicago during gun violence protests applauded Emanuel's exit, telling local news outlet Block Club Chicago they targeted Emanuel over his "neglect and disrespect of black and brown communities." The forced release of a police dashcam video two years ago showed a white officer shooting black teenager Laquan McDonald 16 times in 2014, increasing backlash against Emanuel and the police department for trying to bury the footage.
Newsweek subscription offers >
Emanuel was first elected mayor in 2011 and won re-election in 2015 during a runoff against Jesus "Chuy" Garcia. In addition to his Chicago critics, Emanuel's overseeing of sky-high homicide rights has brought him negative critiques from national right-wing figures who blame the city's longtime control by the Democratic Party. The former President of the Chicago Teachers Union, Karen Lewis, once described Emanuel as the "murder mayor."
With Emanuel out of the Chicago mayor race, former Chicago Police Superintendent Garry McCarthy, Cook County Circuit Court Clerk Dorothy Brown, Chicago Police Board president Lori Lightfoot, activist Ja'Mal Green and businessman Willie Wilson look to replace him in the February election.
Why Isn't Rahm Emanuel Running for Chicago Mayor Again? | U.S.