Raiders of the Lost Art of Winning: Will Jim Harbaugh Be Their Indiana Jones?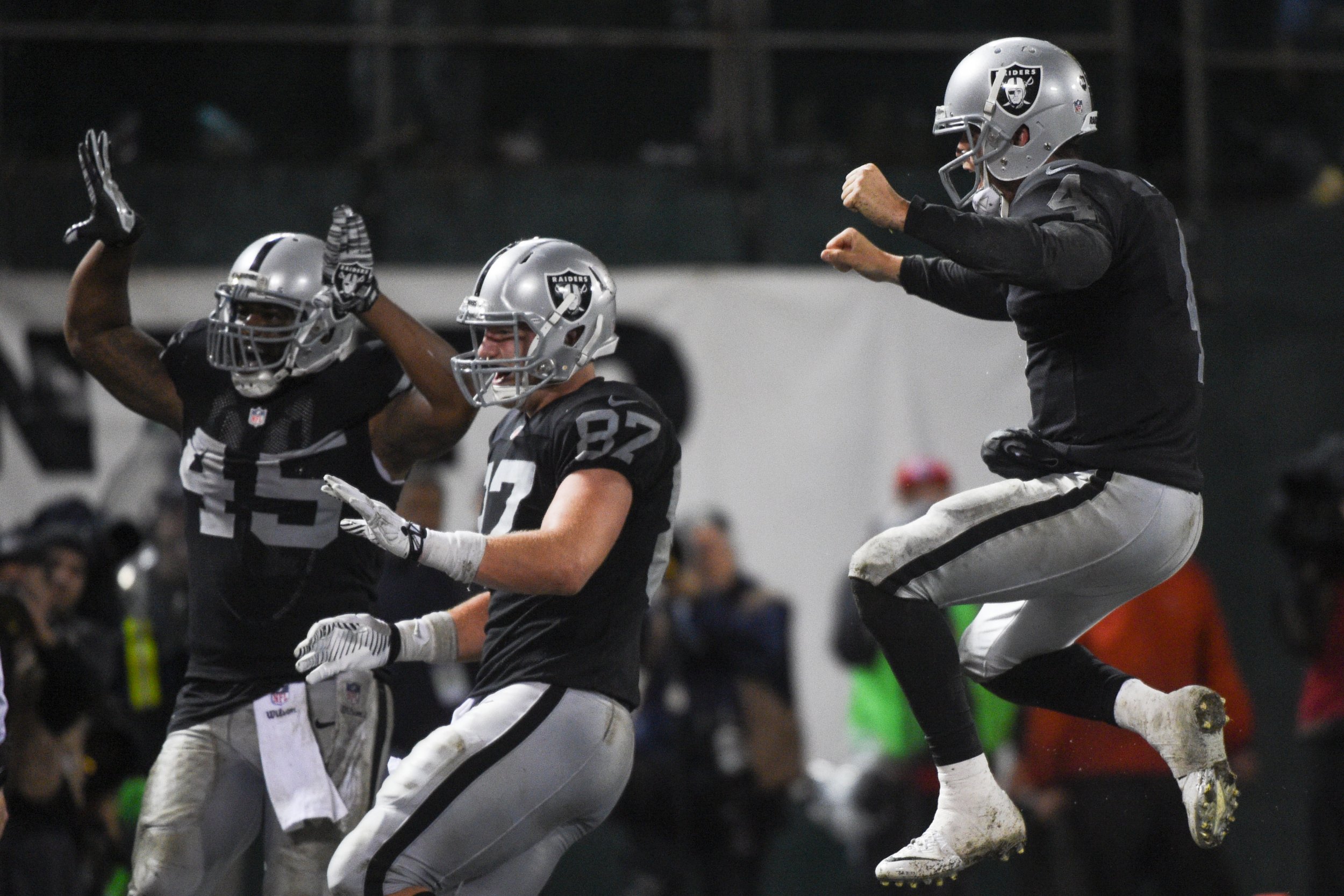 Was this, at last, the Raider nadir?
In the midst of a 1-11 season the Oakland Raiders, who continue to unironically hoist a five-stories tall banner on the side of their stadium that reads "Commitment to Excellence," fell far below that standard last Sunday in St. Louis by the score of 52-0.
It was the Silver & Black's worst defeat since 1961 (a 55-0 skunking by the Houston Oilers), dating back to an era when they played in another league (the AFL) and the late Al Davis had not yet begun to dress like Elvis. In fact Davis, the architect of Oakland's runaway success and renegade image during its classic rock ('60s, '70s and '80s) era, was not yet affiliated with the Raiders the last time they were spanked this harshly.
Oakland last posted a winning season in 2003, which is also the last time it qualified for the playoffs. In the 11 seasons since, seven head coaches have shuffled into and out of the East Bay, from Lane Kiffin, whom Davis fired midway through his second season because he "disgraced" the organization, to Tom Cable, who tossed an assistant coach into a piece of furniture and broke his jaw while allegedly shouting, "I'm going to kill you!"
Eight quarterbacks have been full-time starters for the Raiders since 2003 as well, including JaMarcus Russell. The former No. 1 overall draft pick started two seasons before foraging his way out of the NFL. Russell, last seen weighing more than 300 pounds, is considered to be the greatest draft bust in NFL history.
Of all the humiliating seasons Oakland has suffered since quarterback Rich Gannon led them to the Super Bowl in 2003, this has been the worst. Oakland is last in the NFL in Total Offense, in Rushing Defense, in First Downs, in Takeaways/Giveaways, and they are last, most importantly, in Attendance. After starting 0-4, the Raiders fired coach Dennis Allen and replaced him with Tony Sparano, who then opened a practice by symbolically digging a grave and burying a football that represented the first quarter of Oakland's 16-game season.
It's threatening to become a mass grave.
"They ought to take that [Commitment to Excellence] sign down," Gannon told SiriusXM radio in October. "It's false advertising right now. There's no commitment to excellence. There's a commitment to mediocrity… "
Even Oakland's lone win, a 24-20 home triumph over the Kansas City Chiefs on November 20, was nearly subverted by a comically immature display. In the final minute, as Kansas City was driving for a tying score, rookie Khalil Mack and second-year player Sio Moore sacked Chief quarterback Alex Smith. The pair then sprinted 20 yards downfield and morphed into a Beyoncé video, compelling veteran teammate Justin Tuck to burn a timeout to avoid a delay of game flag that would have moved the Chiefs closer to that needed score.
"You know how they say, 'Act like you've been there before?'" Moore, in his own defense, said after the Raiders achieved their first win following 16 straight defeats. "Well, I never been there before."
Ten days later, 52-0. At halftime St. Louis led 38-0.
Only three times since the Super Bowl era commenced in 1966 has a team been shut out and ceded more points than Oakland did in St. Louis. In each previous instance, however, the winning team was playoff-bound. These Raiders lost to a 4-7 Ram squad that was playing a backup quarterback.
"That was certainly fun," said the Rams' understudy passer, Shaun Hill, whose QB rating at the half was 155.7 (a perfect rating is 158.3 ... only the NFL can devise a scale that equates perfection to three-tenths). Fun?!? There was a time when "fun" was the last adjective any opposing player would use to describe facing the Raiders. Those days are long gone. Will they ever return?
No pro sports organization is more clandestine than the Raiders (Silver & Black Ops?), and yet none is more vainglorious. Besides "Commitment to Excellence," other farm-to-market Raider slogans are "Pride and Poise" (ask Mack and Moore about that) and "Team of the Decades."
Alas, Oakland is the Team of Decades Past. In the 1970s the Raiders terrorized the NFL establishment. The Hell's Angels were compared to them, and not vice-versa. (Is it just a coincidence that Altamont took place just 45 miles east of Oakland?) Some players rewrite record books, but Oakland rewrote the rule books, inspiring new rules against clotheslining (see this hit on future Hall of Famer Lynn Swann in the 1975 playoffs), foreign substances (Fred Biletnikoff and Stickum) and advancing the ball on a fumble (the Holy Roller).
The Raiders were renegades, befitting the image of their namesake (and owner), but they were also great. Coached by the inimitable and affable John Madden, Oakland won 73.1% of its games plus a Super Bowl in the 1970s. They were also colorful (big, bad and bald defensive end Otis Sistrunk, who never attended college, was reputed to have graduated from "the University of Mars") and more than a little unhinged. This was not the team you'd bring home to meet your mom, but you'd definitely sneak out and go drinking with them (and hope they didn't knife you).
Madden retired after the 1979 season and while the Raiders -- who would emigrate to Los Angeles for 13 seasons before returning to Oakland in 1995 -- continued to be one of the NFL's better teams, pride began to lap poise. Perhaps the turning point was in 1995, when after an 8-2 start they lost their last six games and missed the playoffs. The Raiders lost at home to the Dallas Cowboys in the first game of that season-ending slide, after which Cowboys cornerback Deion Sanders remarked, "Let me tell you, that team has a hell of an ego."
When Neon Deion calls you egotistical, you've shown a mighty commitment to arrogance. Before that Cowboy contest, the Raiders had a 62.2% win percentage as a franchise. Since that game, they have a 37.3% win percentage, and it would be even worse if not for the brief (four seasons) but brilliant stewardship of Jon Gruden.
Al Davis, who rose from coach to general manager to owner in nearly a half-century with the franchise, passed away in 2011 at age 82. His only son, Mark, now runs the team, and so far the only trait Mark appears to share with his dad is a penchant to explore relocating. The Raiders' lease at O.co Coliseum expires at season's end and Davis yearns for either a new stadium for his team (their cross-bay rivals, the San Francisco 49ers, just moved into one) or a new zip code. He has explored migrating either to San Antonio, a city with a silver-and-black clad team that wins championships, or returning to Los Angeles.
"We are trying everything possible to get something done in Oakland right on the same exact site we're on right now," Davis told NFL.com last month and, to be fair, the O.co Coliseum is the same home that the Raiders have had, with very little renovation, since 1966. "And I'd say 99 percent of my interests and energy are going towards getting something done there."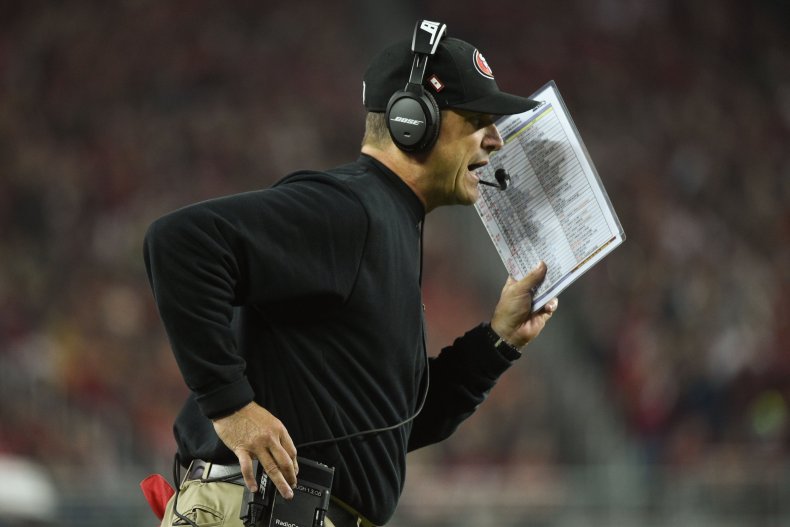 Hopefully, that last 1% of Davis' energy is going toward making a decision on a new head coach. This Sunday the Raiders host the 49ers in a game that features a far more intriguing subplot than the rivalry itself. The Niners are coached by Jim Harbaugh, who was a member of the Oakland coaching staff in that 2003 season when the Raiders not only won more games than they lost, but even advanced to the Super Bowl. It's an open secret that Harbaugh, despite a successful run with the 49ers, will not be returning to coach them next season.
While Sparano is the current Raiders coach, Davis has not lifted the "interim" tag. Meanwhile, in the past week Harbaugh uncharacteristically granted a Bay Area reporter a one-on-one interview to talk exclusively -- and effusively -- about the impact Al Davis had on his life. The Raiders, meanwhile, posted a transcript from Monday's Harbaugh press conference on their site, which is also slightly uncharacteristic of them (a photo of Harbaugh appeared on Oakland's home page).
If you mute the television and only watch a play or two, the 2014 Oakland Raiders look a lot like those vintage 1970s Raiders. The uniforms are identical. So is the home stadium. These Raiders, like those teams, even have a George Atkinson (a rookie, and a second-generation Raider). But they certainly do no play like those Raiders.
The old Oakland Raiders were an arrogant, iconoclastic bunch that did not play well with others. If that sounds a little bit like Jim Harbaugh, that's only because it's true. The next game Harbaugh coaches will be in Oakland. But it probably won't be the last game he coaches in Oakland.
If you wear the Silver & Black, either as a player or a fan, you certainly hope not.
Correction: An earlier version of this story incorrectly stated that the score of a recent game between the Oakland Raiders and the Kansas City Chiefs was 17-10. The score was 24-20.