Raiders vs. 49ers Thursday Night Football Info: Odds, Predictions, Live Stream, Start Time for Oakland, San Francisco Game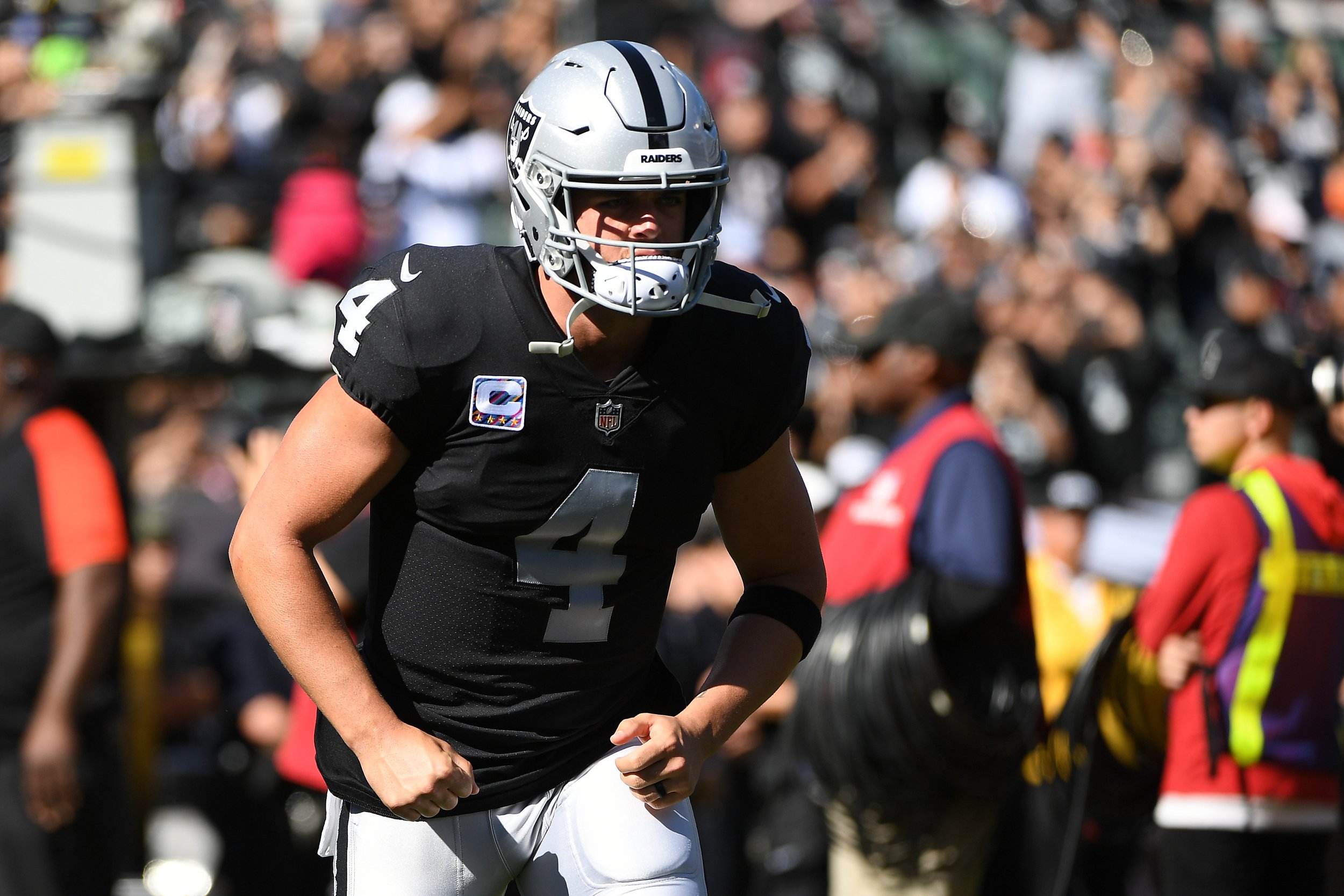 There's no easy way to put this: The Thursday Night Football game in Week 9, well, it's probably going to be godawful. Two one-win squads will face-off in a matchup between the Oakland Raiders (1-6) and the San Francisco 49ers (1-7).
Yikes.
But, hey, at least it's football.
The Raiders have lost three-straight games by double-digit margins. It likely hasn't helped they traded away stud pass-rusher Kahlil Mack and wide receiver Amari Cooper. But coach Jon Gruden, inked to a massive deal to leave his TV work behind, doesn't seem to be worried about Oakland's long-term future.
"I got a cellphone just like you and everybody else. I get a lot of phone calls from people that are dying to come play here. I'm just telling you. They're dying to play for the Raiders," Gruden told Fox Sports this week. "And to have salary-cap space and to have a chance to talk to the people that you really want to wear the silver and black, the guys you really want to wear the silver and black and represent this team, that's exciting."
San Francisco, meanwhile, has been hobbled all year by the loss of its starting quarterback Jimmy Garoppolo. They've lost six straight games and, worse still, their erstwhile starter C.J. Beathard might be out on Thursday with a hand injury.
"C.J. would be good if we were playing on Sunday," Niners coach Kyle Shanahan said this week, vis ESPN. "But it's going to be a test for Thursday and probably won't know until then."
So, the game doesn't exactly project to be a clash of the titans, but sometimes the cellar-dweller face-offs can be a fun watch. Plus, it's the only game on Thursday, so you don't really have a choice.
Here's how you can watch as well as gambling info.
Start time: 8:20 p.m. ET (5:20 p.m. ET)
TV channel: Fox
Live stream: Amazon Prime (for subscribers), fuboTV (free trial available)
Odds: 49ers -2.5, via Odds Shark
Predictions: Five of seven SB Nation experts picked Oakland. All three Bleacher Report consensus experts picked the Raiders.