Sister of Saudi Blogger Raif Badawi Imprisoned in Same Jail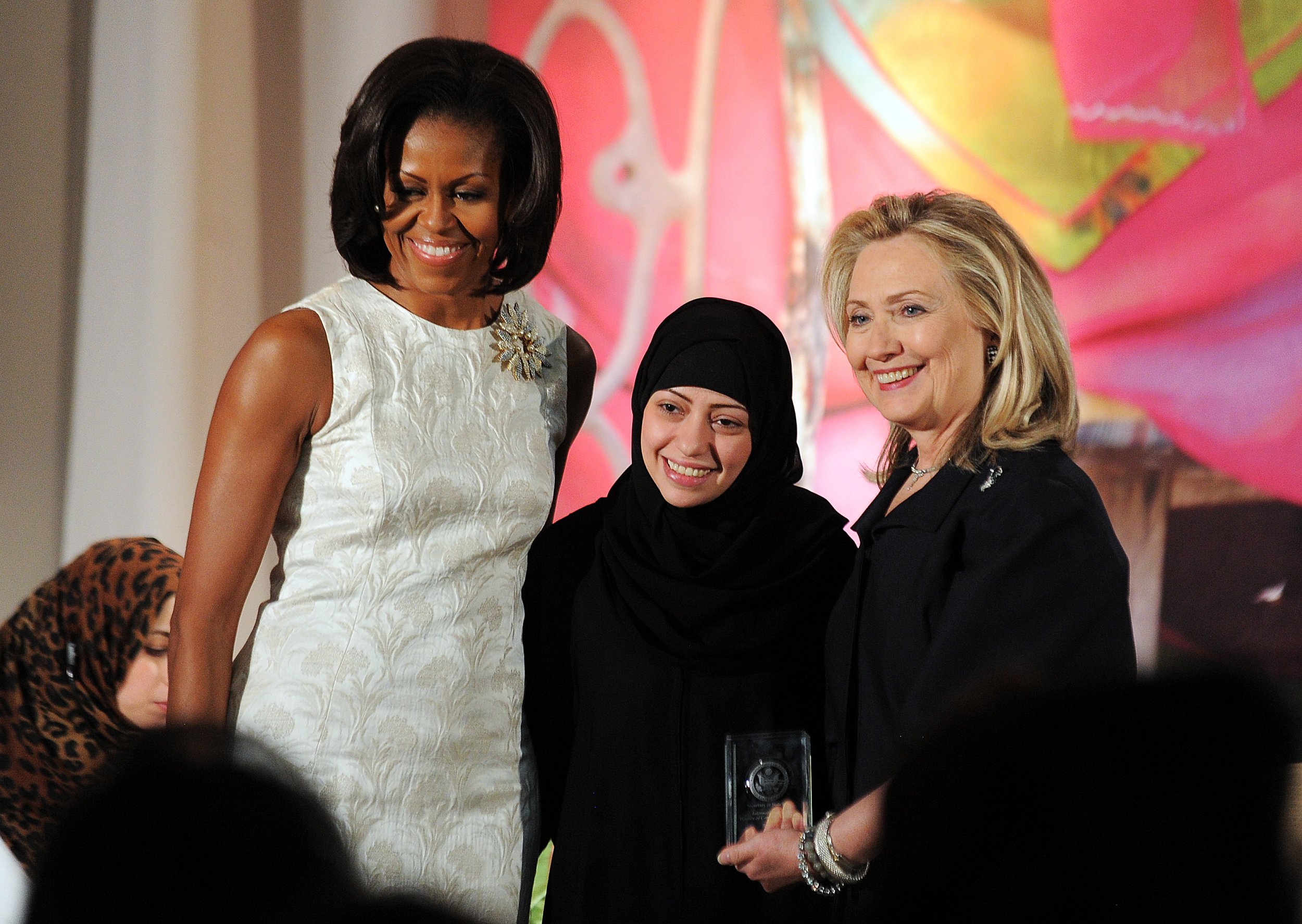 Saudi Arabian authorities have arrested the sister of imprisoned blogger Raif Badawi and are holding her in the same prison as her brother, the Guardian reports .
Samar Badawi, a human rights advocate in Saudi Arabia, was arrested on Tuesday for operating a Twitter account that raises awareness of the plight of her former husband, Waleed Abu al-Khair, a human rights lawyer currently serving a 15-year sentence. Al-Khair's imprisonment is partially to do with his defence of Raif, who was sentenced to 10 years in prison and 1,000 lashes in 2014 for violating the country's technology laws and insulting Islam. He received the first 50 lashes in January 2015.
Raif's wife Ensaf Haidar posted a series of tweets describing Samar's arrest and her transfer to Dhahban central prison, where both Raif and al-Khair are being held. Saudi authorities have not publicly commented on the arrest.
Samar allegedly tweeted from al-Khair's account, campaigning for his release and sharing a leaked photo of her former husband from prison. Amnesty International slammed the Saudi authorities for her arrest, calling it "the latest example of Saudi Arabia's utter contempt for its human rights obligations." According to Amnesty, Samar had previously been subjected to a travel ban by the Saudi Ministry of Interior in December 2014 to stop her from attending a human rights event in Brussels.
Raif was originally arrested in 2012 before being sentenced two years later. According to his wife Haidar, he undertook a hunger strike in December that ran into January and led to a deterioration in his health. The Saudi blogger has received numerous awards during his detention and his cause has been taken up by various governments with Saudi authorities, including Canada, where Haidar lives with her three children.