Raif Badawi Supporters to Hand Petition to Saudi Embassy in London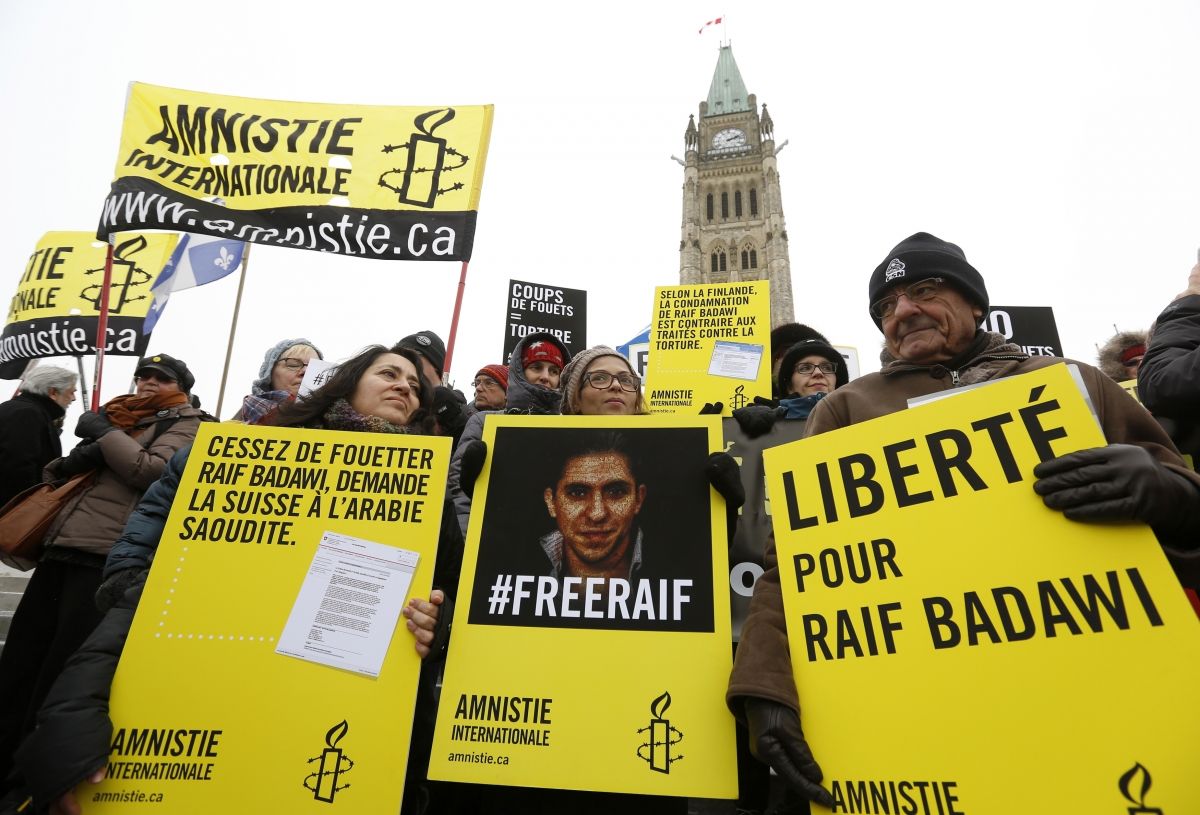 Supporters of Raif Badawi, the Saudi blogger who was jailed for insulting Islam, are to hand a petition with more than a quarter of a million signatories calling for his release to the Saudi embassy in London on Friday.
The petition handover comes after Raif Badawi's wife, Ensaf Haidar, told Newsweek in December that his family's hopes of his release had been "dashed" after he was transferred to a prison "for those whose verdict is final."
The petition marks an anniversary since Badawi released the first 50 lashes of the 1,000 he was sentenced to. The Saudi embassy has agreed to receive the petition, which has garnered more than 250,000 signatures in the U.K. and more than a million worldwide.
In 2014, Badawi was sentenced to 1,000 lashes and 10 years in prison after he criticized Saudi clerics on his liberal blog. He received the first 50 lashes of his sentence in January last year. He was so badly injured that his subsequent weekly lashings were postponed on medical grounds.
Another petition, which calls for the release of Badawi's lawyer Waleed Abu al-Khair, is to also be handed to the embassy. A protest vigil outside the embassy in Mayfair is to be held on Friday in London, led by the international human rights group Amnesty International.
"Since the brutal flogging of Raif Badawi a year ago there's been an intensified crackdown in Saudi Arabia," Kate Allen, Amnesty UK's director told British daily newspaper The Guardian.
"We're again calling on the Saudi authorities to release Raif Badawi and his jailed lawyer Waleed Abu al-Khair, and we'd like to see the UK government speaking out far more forcefully over Saudi Arabia's appalling human rights record."
In October, Badawi was awarded the European Union's Sakharov Prize. The honor rewards freedom of thought and the recipient is chosen by the European Parliament.
Haidar was not immediately available for comment about the petition.