Rainbow Six Siege is plagued by a new glitch turning players invisible. Thankfully, a fix has already released for PC and is in the works for Xbox One and PS4 players.
This information comes from YouTube user Icycat25, whose video can be watched above. Icycat doesn't explain how to reproduce the glitch, and you won't find an explanation here either. Don't cheat when playing competitive video games!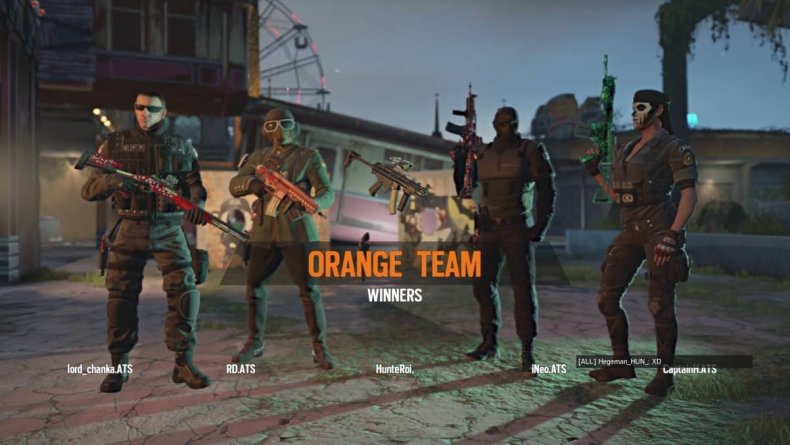 (Image courtesy of Reddit user HunteRoi)
Even if you do know how to use the invisibility glitch, your days are numbered. PC users can't do it anymore and soon PS4 and Xbox One players won't be able to either. The reason behind the delay for consoles is due to Microsoft and Sony's patch approval process. The patch is already out of Ubisoft's hands, so whenever the console companies give the green light, the fix will go live.
Ubisoft also mentioned that gamers should report players exploiting the glitch for toxic behavior. Icycat added that if a team of five players all sends toxic behavior reports about a problem player at once, the issue will likely be looked at faster by those responsible for investigating claims.
This glitch comes after the release of Operation Chimera, the new season for Rainbow Six Siege. The update includes two new operators, weapon skins, bug fixes, balancing updates and an in-game event with a new game mode. The mode, called Outbreak, is a three-player co-op mode. More details on Outbreak, and everything included in Operation Chimera, can be found here.
So what do you think? Are you happy to see Ubisoft address the invisibility glitch so quickly? Are there any other fixes that need to be implemented? Let us know your thoughts in the comments section below.