Gay Pride Rainbow Flag Having a Big Month, but It's Not All Good News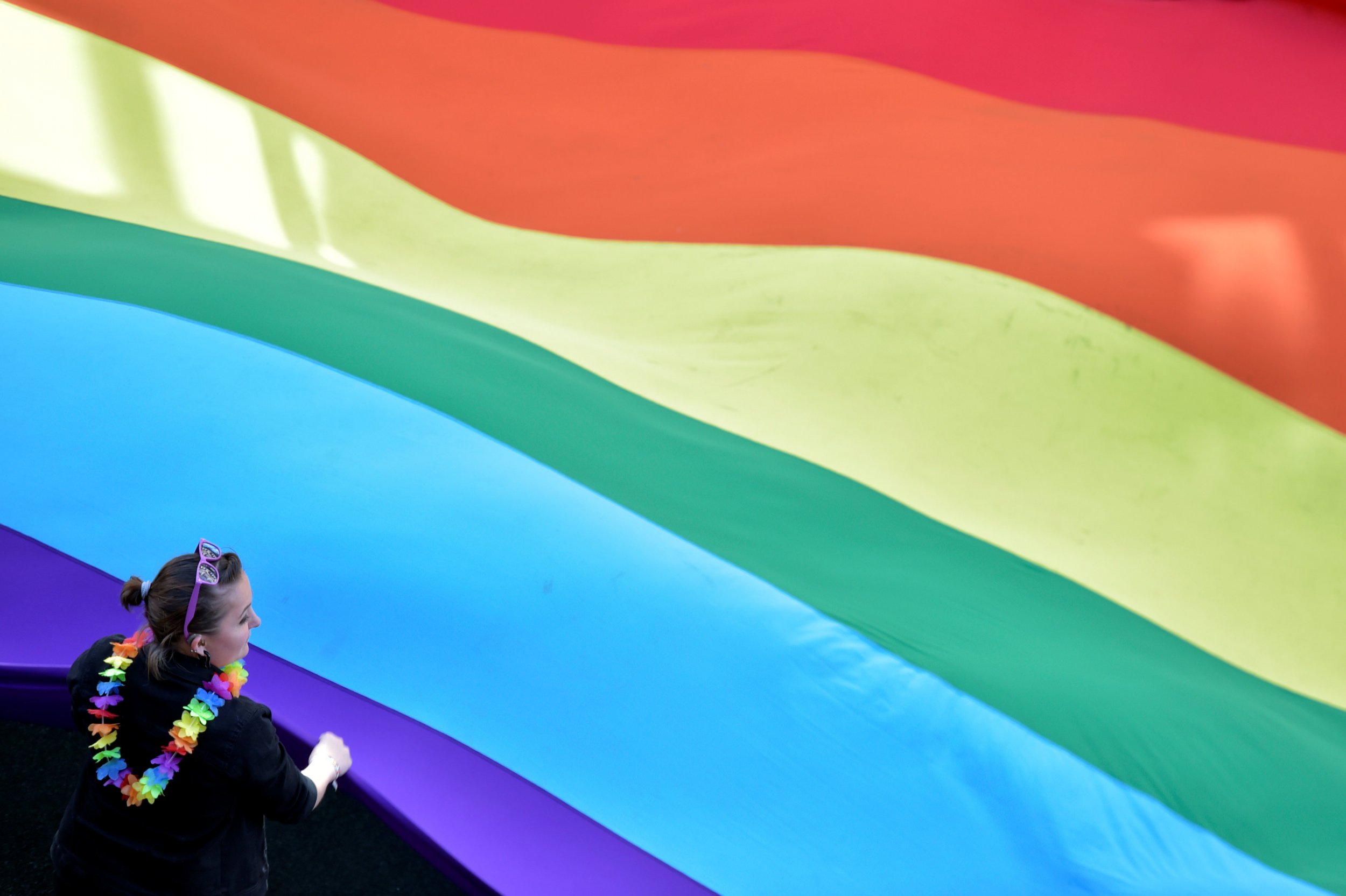 Almost 40 years after it first flew, the rainbow flag is continuing to evolve and be both celebrated and desecrated. This Pride Month, a celebration of lesbian, gay, bisexual and transgender people and a commemoration of the Stonewall riots in 1969 that signaled a turning point for LGBT rights, the flag has been front and center across the world—but it's not all good news.
Related: Rex Tillerson and Ivanka Trump recognize Pride Month, but Trump still won't
In Philadelphia, the city kicked off its Pride celebrations earlier this month by unveiling a new rainbow flag complete with two extra stripes. Added to the original six-stripe design of Gilbert Baker were a black and a brown stripe in an effort to be more inclusive of the racial diversity of the LGBT community.
"When I see the flag, I see myself," said Amber Hikes, Philadelphia's director of LGBT Affairs. "The new design is a symbolic representation of Philadelphia's commitment to centering the experiences, contributions, activism and dedication of black and brown members of our community. To me, this flag says, 'We see you. We honor you. We celebrate you. You're not just a part of us. You are us.' "
A short distance away in New Jersey, Ridgewood High School raised the original gay pride flag in a ceremony this month attended by students, teachers and residents of the town.
"We thought it was a more powerful statement to the youth in the town to have it hung in front of the school by the administration, to know they are supported in the school and by their classmates and peers," student Charlotte Simpson, a member of the Gay-Straight Alliance school club, told NorthJersey.com of this week's ceremony.
But recent news about the rainbow flag has been far from uniformly positive. A high school in Ontario that had flown a rainbow flag for Pride month felt compelled to take it down this week after complaints from several adults in the community that it violated an obscure federal rule that prevents flags being flown on the same flag pole as the Canadian one.
"When I learned about the Pride flag having to be taken down after adults in Mount Forest called to complain, me and many other LGBT students were devastated," Wellington Heights student Emma Arsenault wrote in a Facebook post. "It's not the kids in Mount Forest that don't want to be more inclusive, but the parents and church groups."
The story at least had somewhat of a happy ending when the school reached a compromise by erecting a second flagpole to hang a Pride flag.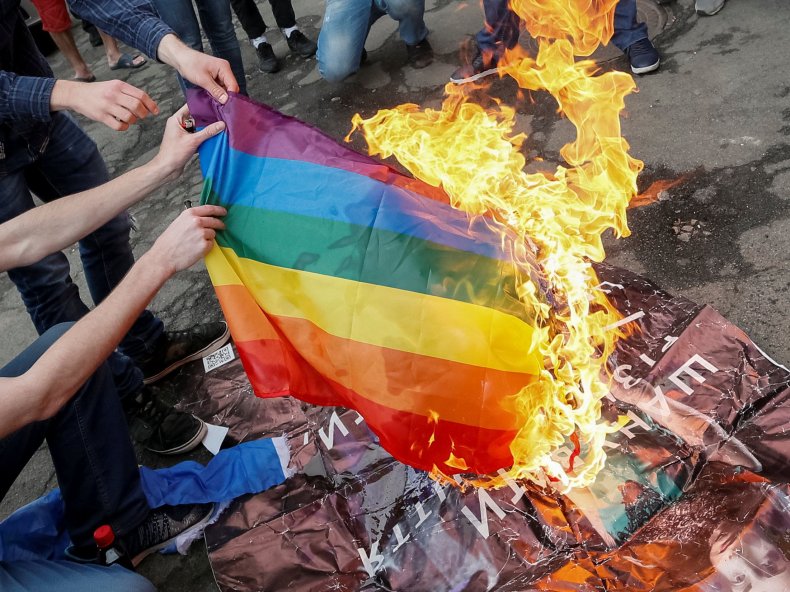 There was nothing good, however, to come out of an incident in Ukraine at a Kiev Pride event. Anti-LGBT protesters turned up at the event Monday and set the rainbow flag on fire to create a startling image. Closer to home, a rainbow flag flying outside a house in Boise, Idaho, was burned late Saturday night.