RuPaul Gets Rainbow Insect Named After Him
A newly identified iridescent fly with "legs for days" has been named after drag icon RuPaul.
The soldier fly, officially crowned the Opaluma Rupaul, is one of 150 new species named by Australia's National Science Agency (CSIRO) in the past year.
The fabulous flying insect is one of 13 soldier flies personally named by Bryan Lessard, aka Bryan The Fly Guy, who's also responsible for naming the Scaptia beyonceae fly after pop singer, Beyoncé.
The name Opaluma comes from the Latin words for opal, referencing the fly's rainbow-hued exterior, and thorn, referring to the distinctive thorn tucked on the underside of their abdomen.
Announcing the new name, Lessard shared snaps of the fly alongside its namesake on Instagram, saying: "Category is: new species extravaganza!! Introducing the @rupaulofficial soldier fly that I named for its charisma, uniqueness, nerve and talent, with legs for days!
"Opaluma is an entirely new group of species (called a genus) that means 'Opal thorn' in Latin. The flies look like tiny gemstones buzzing around on the forest floor and have distinct thorns tucked under their abdomens!"
Speaking Newsweek, Lessard further outlined the reasoning for the name, the 50th one he has given to a species.
He said: "When I saw the fly for the first time, I was in awe of its shimmering metallic rainbow body. It has legs for days and a distinct thorn tucked under its abdomen. I knew I had to name it after RuPaul. I'm a massive fan of Drag Race and could see the Ru-semblance.
"Soldier flies are fierce workers in the ecosystem, recycling nutrients in the forest and pollinating native plants. Two of the flies I named in the last year are endangered because of the Black Summer bushfires, so I was passionate about giving them fabulous names to make people care and help protect them."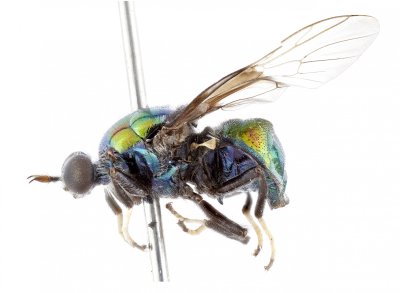 It seems the icon agrees, as the official Twitter account for RuPaul re-tweeted Lessard's announcement on the site.
But there's a more serious reason for naming species after celebrities, as "fabulous names" attract worldwide scrutiny, giving these creatures the attention they deserve when it comes to conservation and recovery efforts in Australia. The 2019-2020 bushfires devastated large swathes of land Down Under, resulting in substantial loss of habitat for numerous animals.
"Many of the 13 new soldier flies I named are from areas impacted by the Black Summer bushfires," Lessard explained in a CSIRO press release.
"Two of these, Opaluma opulens and Antissella puprasina, have now been recognized as endangered species under the International Union for Conservation of Nature Red List and are known only from Lamington National Park in Queensland, an area that was significantly burned in the bushfires.
"Soldier flies are valuable in the ecosystem. The larvae recycle nutrients from dead plants and animals, while adults are pollinators of some Australian plants."
Lessard added that it was hoped the coverage of these species would inspire "citizen scientists and policymakers" to ensure they weren't forgotten about.
Drag queens weren't the only source of inspiration behind some new names, with a trio of beetles named after Pokémon. The three "hard-to-find" beetles were dubbed Articuno, Zapdos and Moltres after their cartoon counterparts, which are equally tricky to locate.
Also, a cycad-boring weevil was named after a character in the Japanese show Digimon Adventure. The weevil, which can "bore into hard trunks of cycads" was crowned the Demyrsus digmon, after the animated insectoid Digmon, "who possesses the power of drilling and manipulating the earth."
Naming and recognizing creatures was also beneficial for Australia's ecosystem, by identifying non-native species.
Lessard said in the release: "This year we identified an exotic species of mosquito, Culex tritaeniorhynchus, that can transmit Japanese encephalitis virus and was detected in Australia for the first time. It was initially mistaken for an undescribed native species."
Other new names covered trees, lizards, a shark, fishes and orchids.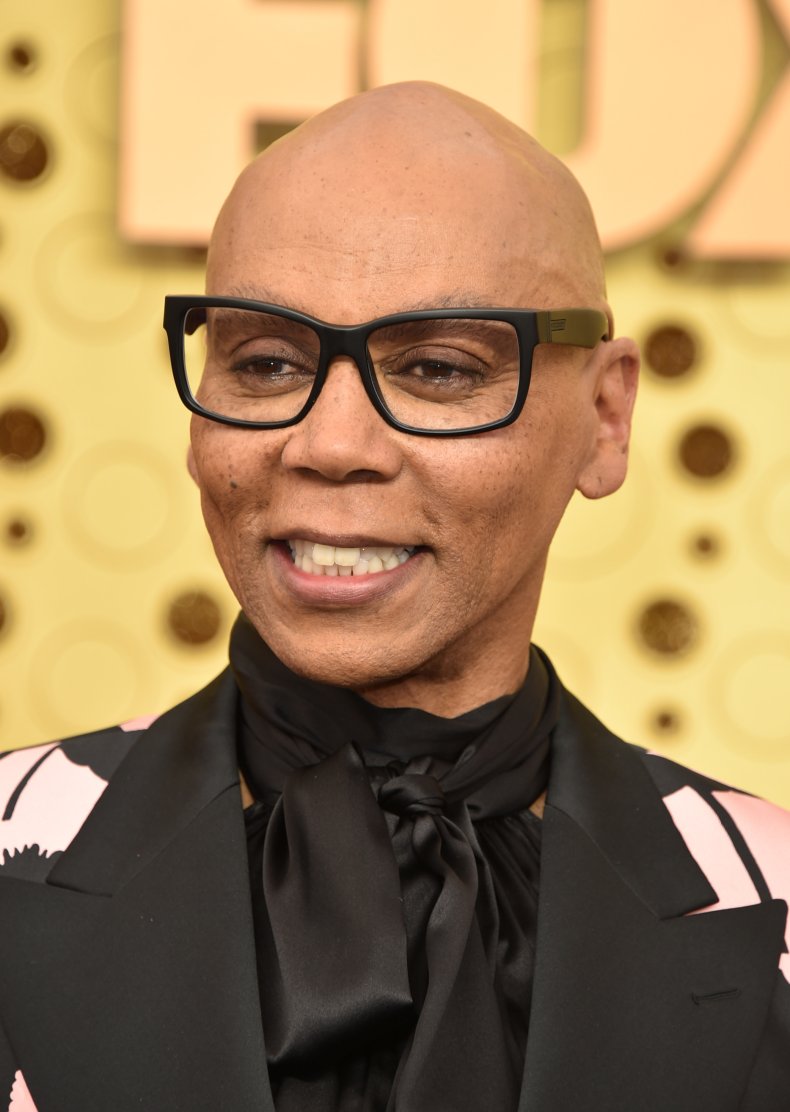 Update 9/21/21, 7:17 a.m. ET: This article was updated with comment from Lessard.