Rainbow Mouse Kidney Named Year's Best Science Research Image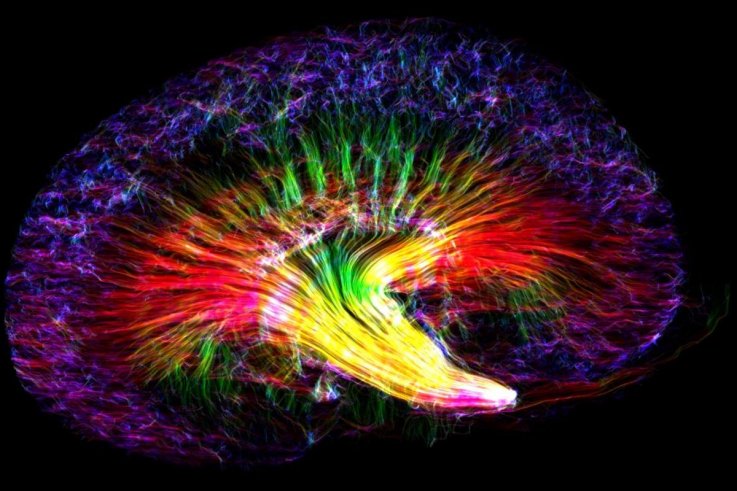 A multicolored MRI image of a mouse's kidney has won the annual 'Research in Progress' photo competition from BioMed Central (BMC), a scientific publisher.
Nian Wang of Duke University captured the kidney's filtration system in rainbow hues, representing the organ as a delicate, floating net of color.
"The image shows the complex 3D tubular structures of a mouse kidney," said Nian Wang. "The non-destructive nature of MRI and its ability to assess the renal microstructure in 3D make it a promising tool to understand the complex structures of the renal system."
Some 373 entries were submitted to this year's competition, which aims to highlight the innovative spirit and curiosity of research in progress around the world.
Rachel Burley, Publishing Director of BMC, said of Wang's image: "The as yet unseen detail and striking colors in this image very much appealed to our judges."
"For us, it demonstrates the ability of science and research to offer new perspectives on aspects of life that are familiar to everyone, but whose details are still being explored, leading to fascinating new discoveries. It also shows how unexpected beauty can be revealed almost as a side-effect of a researcher's main work."
Judges selected 15 outstanding images from the hundreds submitted. The runner-up is a high-resolution 3D reconstruction of a fruit fly head, while the two highly commended images show venom drops extracted from a spider and a group of children in Bangladesh gathered around a microchip.
"The BMC 'Research in progress' photo competition was created to celebrate the innovative and progressive spirit of the research community, as seen from the perspective of scientists, researchers, and authors," said Burley.
"The variety and range of the images submitted to our competition reflect our commitment to advancing discovery, as we and our communities move forward together in the new year."
From a frog wearing a tracking device to an image generated by a deep dream algorithm, these are some of the year's most fascinating images to emerge from the world of scientific research.