'Rainbow Six Siege' on Switch? Don't Get Excited
Ubisoft seems to have a strong relationship with Nintendo. It published Mario + Rabbids Kingdom Battle, an exclusive game for the Switch, and is including characters like Star Fox in the upcoming Starlink: Battle for Atlas. The Switch has also become a popular destination for ports, with things like L.A. Noire, DOOM, Skyrim and Diablo 3 all living a second life on Nintendo's handheld/console hybrid. Does this mean we'll see ports of Ubisoft games for the Switch? Don't count on it, at least when it comes to Rainbow Six Siege.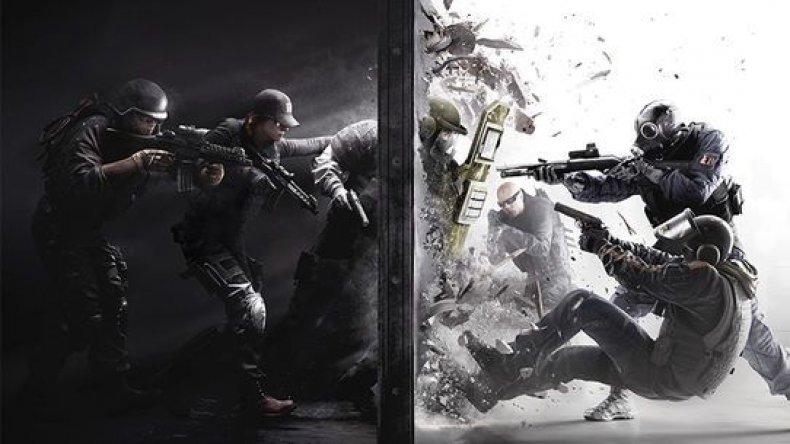 In an interview with Metro, Rainbow Six Siege brand director Alexandre Remy said: ''[It's] not possible with the technical constraint and especially the frame rate of the game; 60 frames per second plus destruction is a bit CPU heavy and Switch is not yet the Nintendo console where it'll be."
This mentality was mirrored by the director of Siege, Leroy Athanassoff. "I don't think they [Ubisoft] consider it for now. It might come from another studio but I would be really surprised because this game without the 60 FPS is not exactly the same game," he told Metro. "60 FPS on Switch with procedural destruction? Good luck."
Athanassoff added that there might be some hope in the future now that Rainbow Six Siege is starting to show its age a little bit. "But maybe because it's starting to be an old game, maybe they might," he said. "But I don't think it'll be us anyway, it'll be another studio [to develop the port]."
What's next with Rainbow Six Siege? It looks like the biggest focus will be on PC, thanks to the rise in popularity of esports. "Overall it's true Rainbow Six is very much a game where we just want to expand the player base, because the more player's we do have the better the whole game and services," Remy said. "So if at one point that is a possibility that we have new platforms or new hardware, we'll likely get there. That said, we have been having in the past year a huge focus on PC, not only on esports but also on the development side of things, so that's where we believe the growth is going to be the fastest and the strongest."
So what do you think? Would you want to see Rainbow Six Siege on the Nintendo Switch? Do you think it's possible to get the type of technical requirements needed for Siege on the Switch? Let us know your thoughts in the comments section below.