'Rainbow Six Siege' Operation Steel Wave Releases Two New Operators Ace and Melusi
Operation Steel Wave is coming to Tom Clancy's Rainbow Six Siege, introducing the brand new House map rework and two unique operators. Ace is an influencer who has decided to join the fight and an aggressive attacker who can blow through obstacles with his S.E.L.M.A. explosive. Melusi is a defender with a powerful slowing proximity alarm gadget that can give her team a considerable advantage in a close firefight.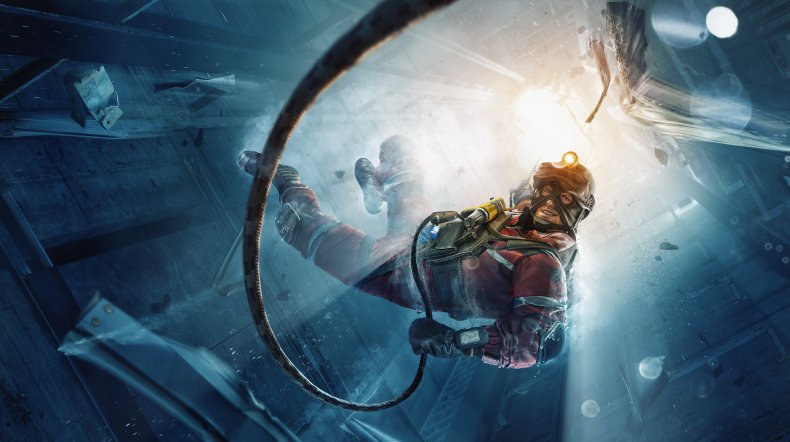 "Ace is a hard breacher with an ability that's different from Thermite with three total explosions in a row which makes for more interaction on the two sides," Lead Game Designer Jean-Baptiste Halle told Newsweek. "Meanwhile, Melusi uses her bulletproof gadgets to ward off the presence of attackers and slow their advances."
Melusi's dampening crowd control came from wanting to create a gadget that had a similar effect to barbed wire that gave an AoE slow down to enemies The alarm function added is meant to work like the rustling that barbed wire makes when it's being traveled through.
"We pay special attention to frustration and we try to find ways to have crowd control that are not too infuriating when you're being affected by them," Halle said.
The proximity alarm is bulletproof, making it a bit more difficult to disarm, but that was an important feature the item needed, according to Halle. They paid particular interest to how large the range on the slow was and from which distance they would be slowed to try, eventually settling on having the slow increase the closer you get to the alarm.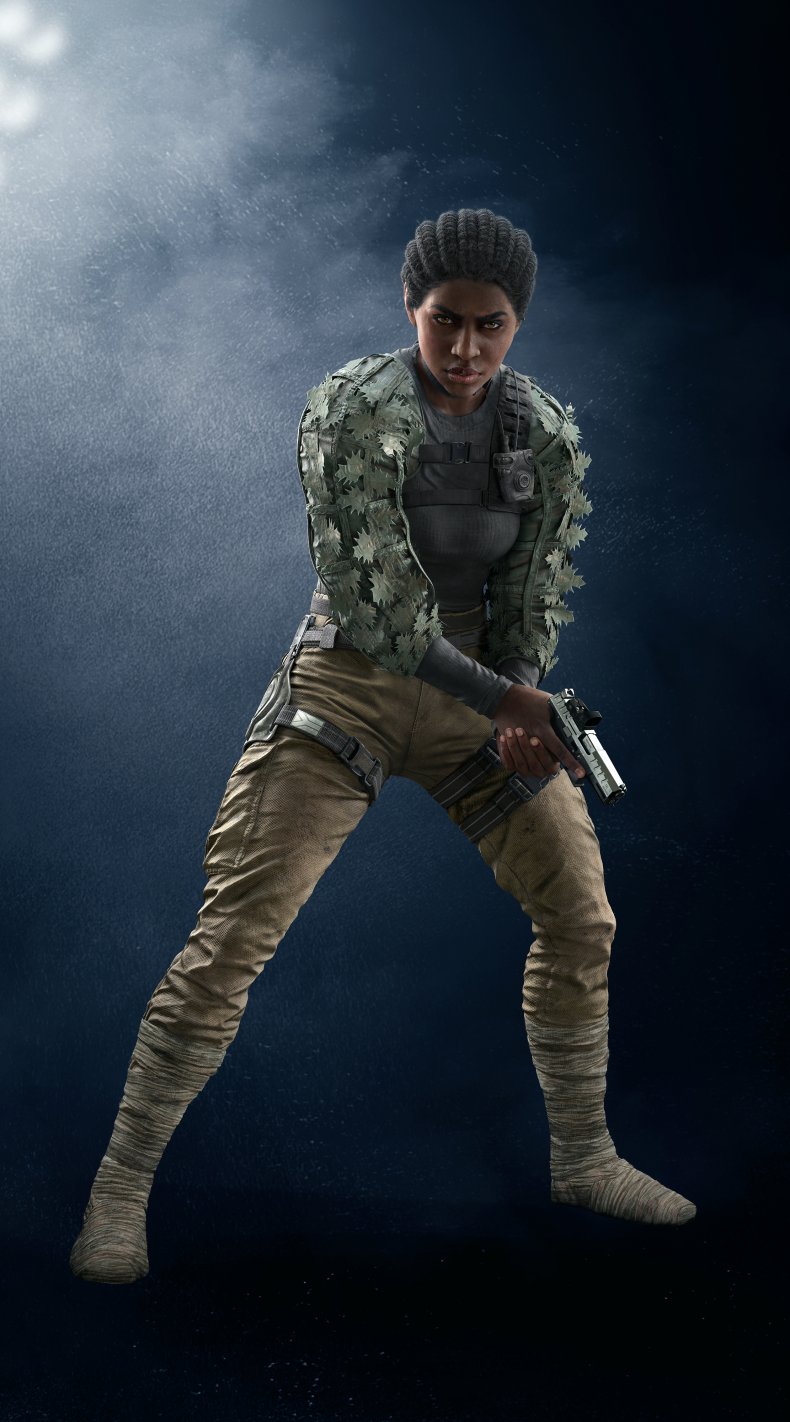 "One of the things that we changed during development was that we added a sort of ramp up of the slowdown so that you didn't get trapped in the AOE," Halle said. "At first the slowdown was instantaneous from the first moment where you walked inside the zone."
Developing 56 unique operators and keeping the game's balance is a constant struggle. Anticipating how each operator will be played by the player base is a difficult venture, especially when there is such a wide variety of gamers knocking down walls and shooting with a titled gun. In development, Halle says they can "balance certain levers," allowing the developers to tweak the numbers or redo abilities while in the testing phase.
The developers also have to deal with creating operators that are both exhilarating for amateurs that want to mess around in normal matches as well as seasoned esports professionals. Pro players, who post videos on YouTube, stream on Twitch or compete in Rainbow Six's constantly evolving esports circuit, are invited over to Ubisoft for "pro workshops" that allow them to test the builds before they are introduced to the overall public, giving feedback on the general state of the operators.
"The pro players don't necessarily represent the entire fan base and their feedback is only based on the few hours that they play," Halle acknowledges. "Once they put their hands on these new operators and things get more complicated in pro matches, how quickly can they adapt and evolve?"
A professional who makes a living out of playing Rainbow Six requires consistency that can be mastered and developed into a winning strategy. They value "stability" and "the meta game not being consistently shaken up" while casual players look for more of "fun and a thrill" Halle said.
"We try to balance for both populations, which isn't always easy," Halle said."One of the biggest difficulties is that these two populations have different expectations."
Operation Steel Wave is expected to launch on console and PC over the next few weeks.