Rainbows Around the World: LGBT Pride Month 2018 Parades in Photos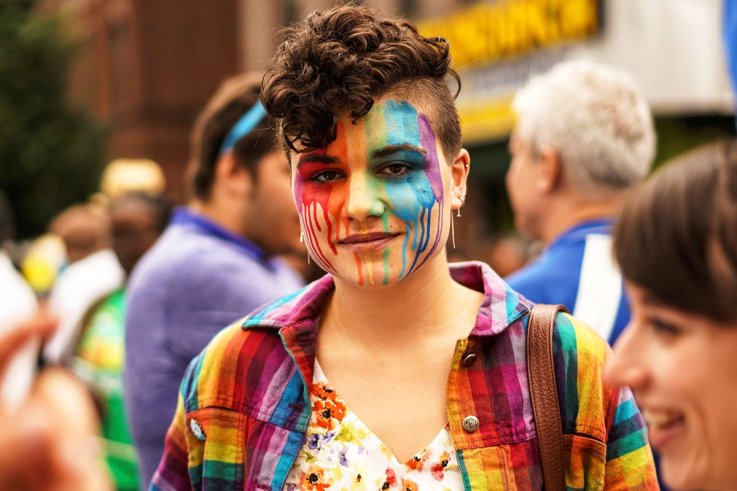 This summer, cities across the world are being draped in rainbow flags, as revelers and activists march in the streets in a celebration of LGBTQ rights. Pride Month is held over June to commemorate the 1969 Stonewall riots, which took place in New York after a police raid of a gay bar.
The events prompted the local LGBTQ community to form activist groups, and on June 28, 1970, the first gay pride marches took place in New York, Los Angeles, San Francisco and Chicago on the anniversary of the riots.
The marches soon spread all over the world, and today take place as far away as Moscow and Phnom Penh, with each event influenced by the local culture and challenges faced by the community. Although there are regional variations, many still take place in June.
In Tel Aviv, Israel, revelers toting rainbow flags flooded the city on June 8 for their annual Pride parade that Israel played up as evidence of its liberal values amid international censure at the country's lethal use of force in response to Palestinian protests in Gaza.
A day later in Greece, more than 10,000 people assembled in Athens's Syntagma Square, an area which regularly sees protests against financial reforms. On Saturday, however, it was a vista of rainbow flags, dancing and loud pumping music.
"For us, Pride is a source of celebration but simultaneously protest," said participant Yiorgos Kounanis, a political scientist. "We seek the same rights as heterosexuals, we pay the same taxes, have the same obligations and [therefore] demand equal rights," he said.
L.A. held its parade on June 10, while New York, the birthplace of the pride parade, will hold their celebration on June 24 this year. See where your nearest celebration is, but in the meantime get into the spirit with our collection of rainbow-hued images of Pride celebrations across the world.
—Reuters contributed to this report.