In Photos: New Yorkers March for Science on Earth Day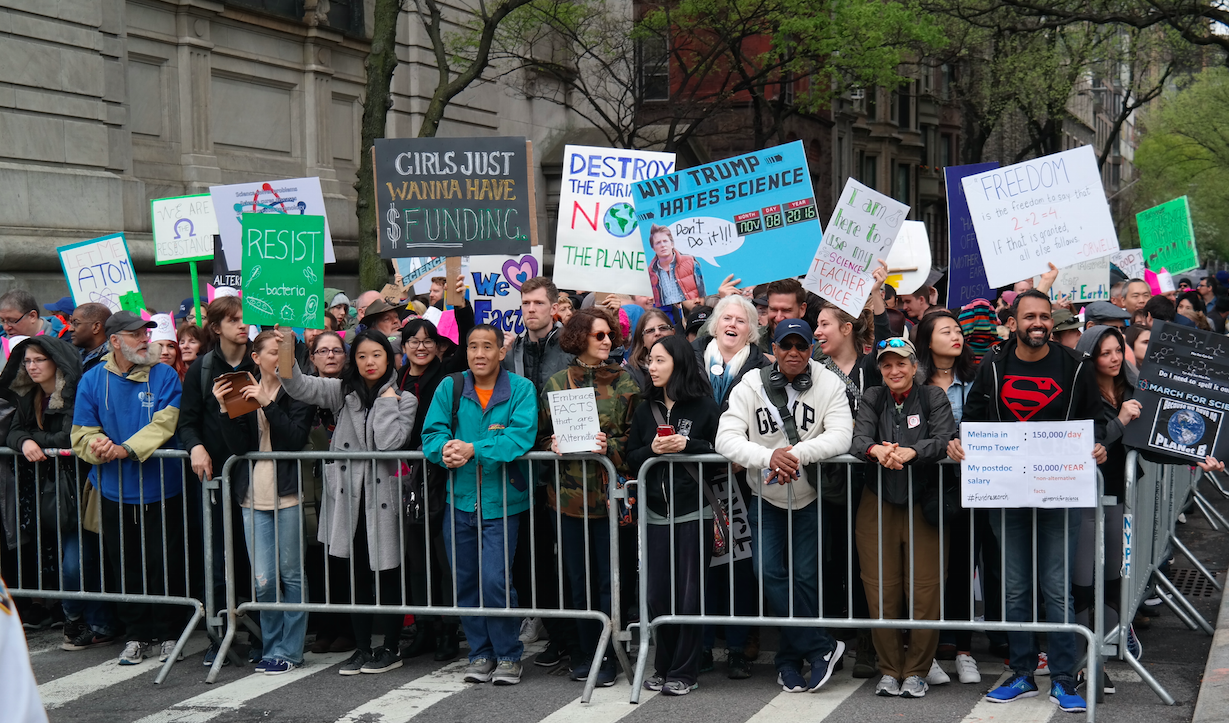 On Saturday, millions of people worldwide took to the streets for the March for Science. Organizers in Washington, D.C. reported more than 600 satellite marches worldwide planned for the day. The mass demonstrations, held on Earth Day, were meant to raise awareness about the importance of funding (and trusting) science. New York City's march drew throngs of geeks with both a personal and professional passion for evidence-based research, many with a knack for pro-science messaging.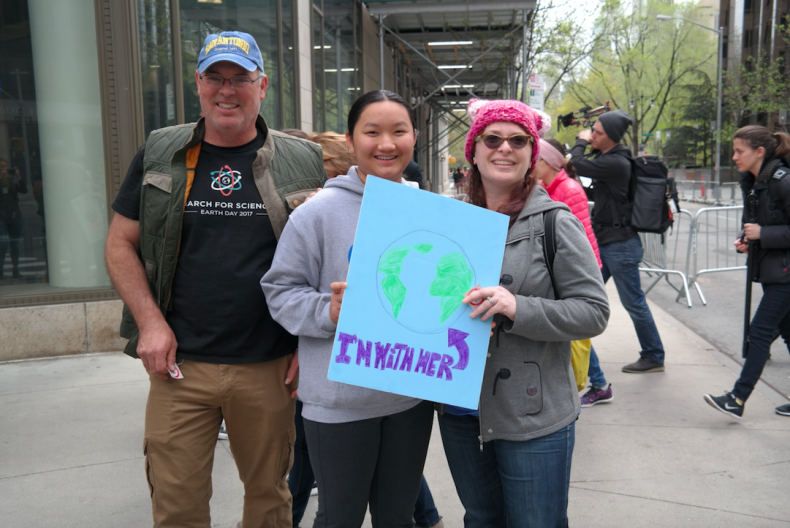 Shana Opdenberg, 46 year old
Occupation: Elementary school science teacher
From South Orange, N.J.
"I teach STEM. They're so excited to come in my class. We're making shoes that mimic animals that have adapted to different habitats such as fins or flipper. I'm a STEM-inist!"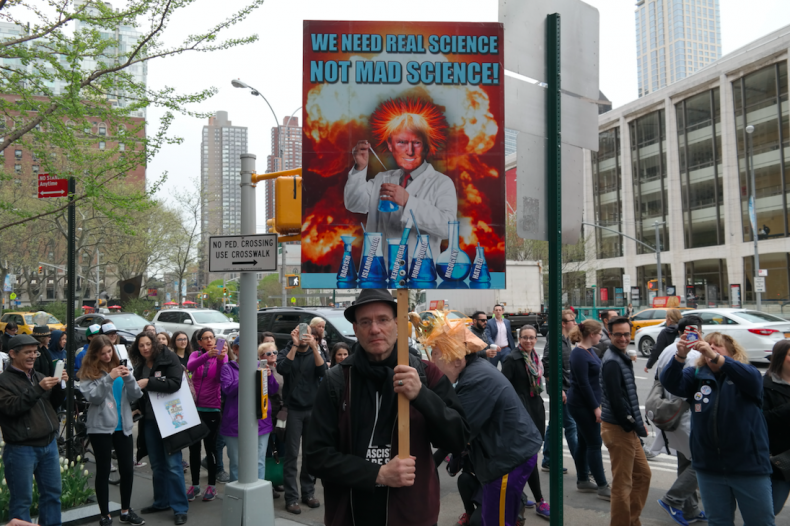 Perry Hoberman, 62
Occupation: Media artist and professor
From Los Angeles, CA
"Evolution is obviously the most radical scientific theory of all them. It means there was nobody telling the universe what to do."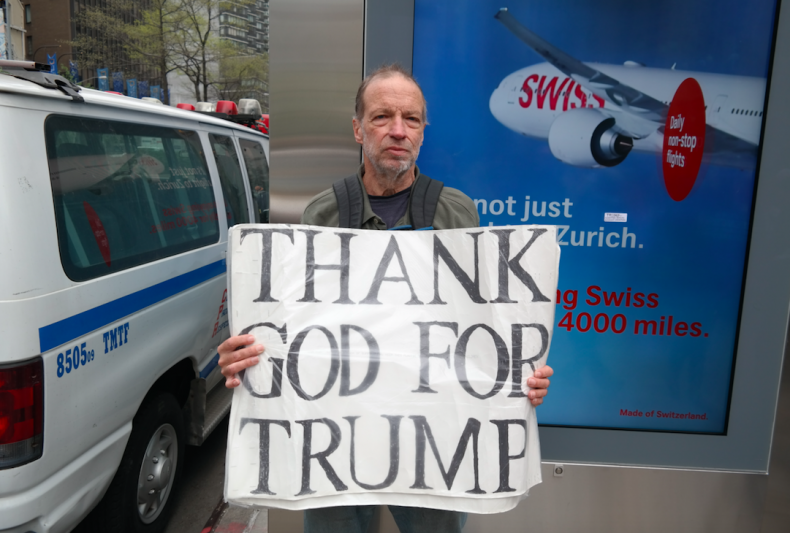 Jim Macdonald, 67 years old
From Flushing, Queens
"These people have a veneer on the march for it being pro-science. We all know it's a way of saying 'we hate Trump.' Most of America appreciates the fact that he's standing up to North Korea and the Middle East."
Favorite scientific theory: "The earth is hollow."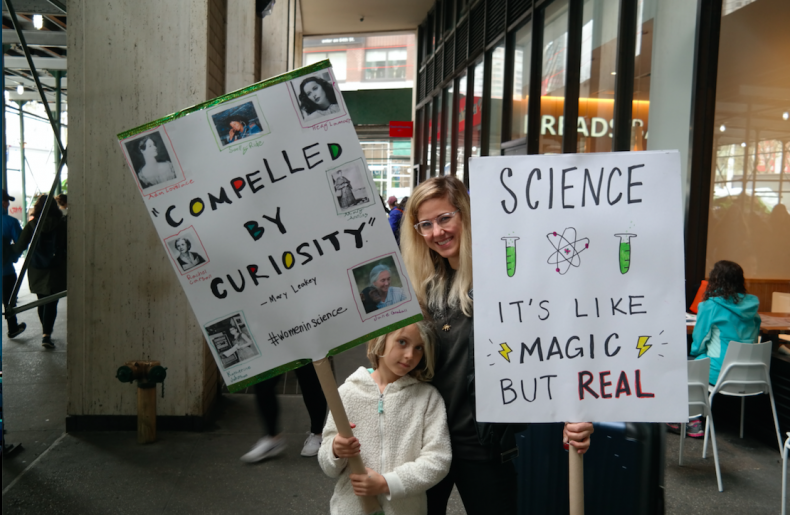 Ashley Semrick with daughter, Lucy
"Protesting is the new parenting."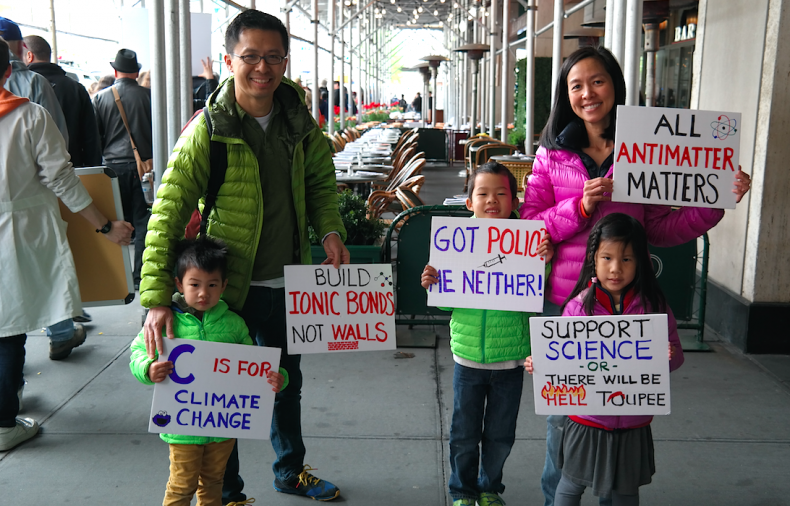 Paul Wang with family
From East Village, New York City
Favorite scientific theory: Law of thermodynamics "When something is moving, it's moving. When something is at rest, it's at rest."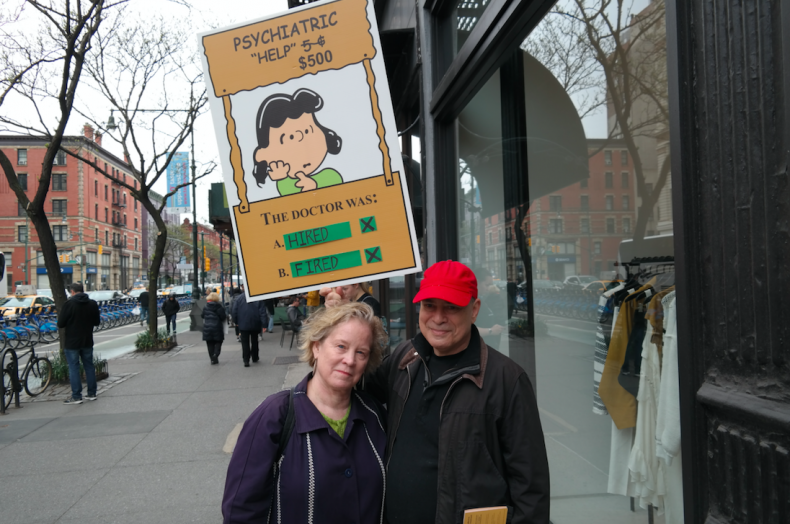 Mitchell Belgian, 61 years old with wife
Occupation: Psychiatrist
"We appropriated the sign from the scientologists, but we forgot to say under here 'badly needed.'"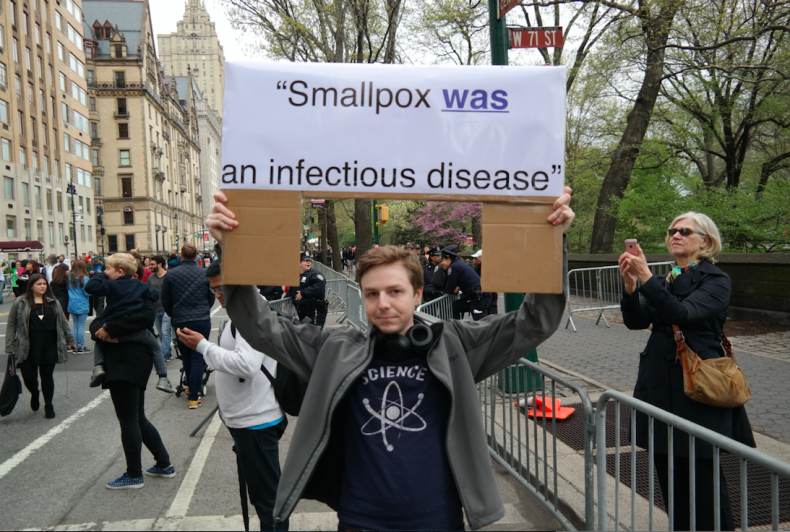 Jim Duehr, 25 years old
Currently a third year PhD student at Mount Sinai School of Medicine
"I work on vaccines and therapies for hemorrhagic disease, Ebola, hantaviruses and flaviviruses like Zika. I read the Wikipedia article for smallpox for a pickup every once in awhile."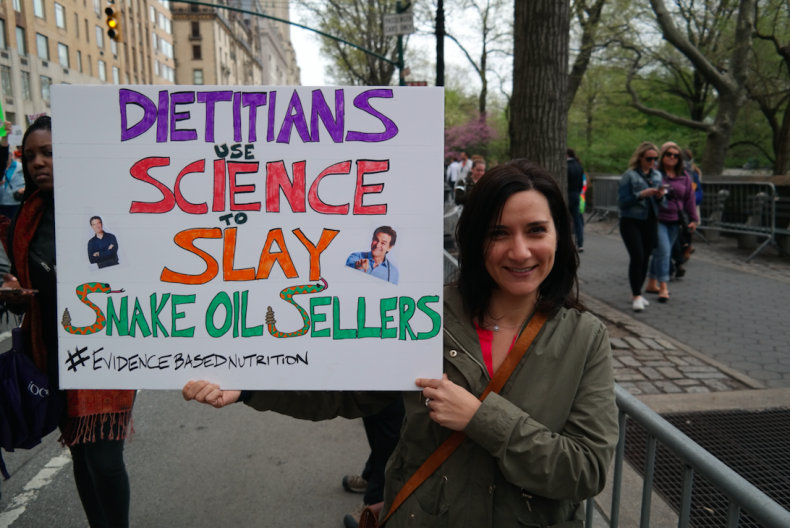 Tamara Freuman, 41 years old
Occupation: Registered dietician
From Nyack, N.Y.
"In my practice it's all I'm doing these days: battling pseudoscience. I spend a lot of time unteaching things people have learned from Dr. Oz."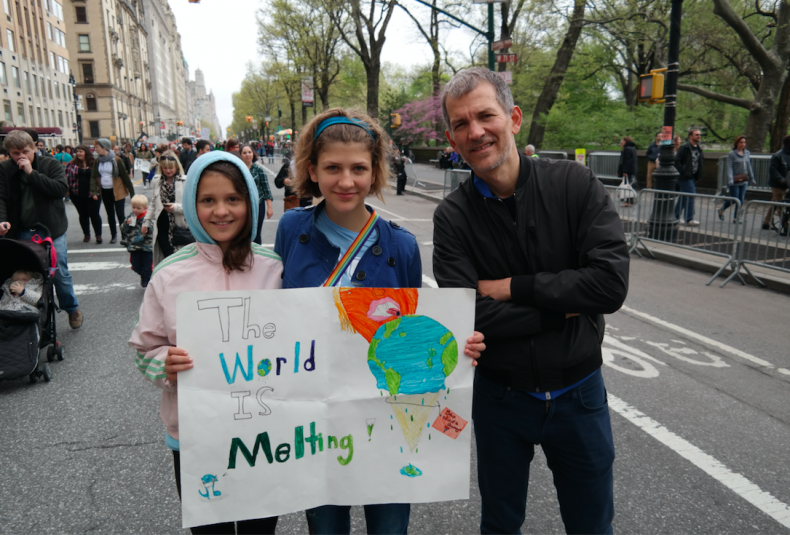 Ruby, 11 years old and Eden, 15 years old with father Brad Mehldau, 46 years old
Eden: "I'm very interested in science. But I'm not very good at it."
Ruby: "I'm in a play about rocks and minerals. I'm playing olivine. It's a meteorite."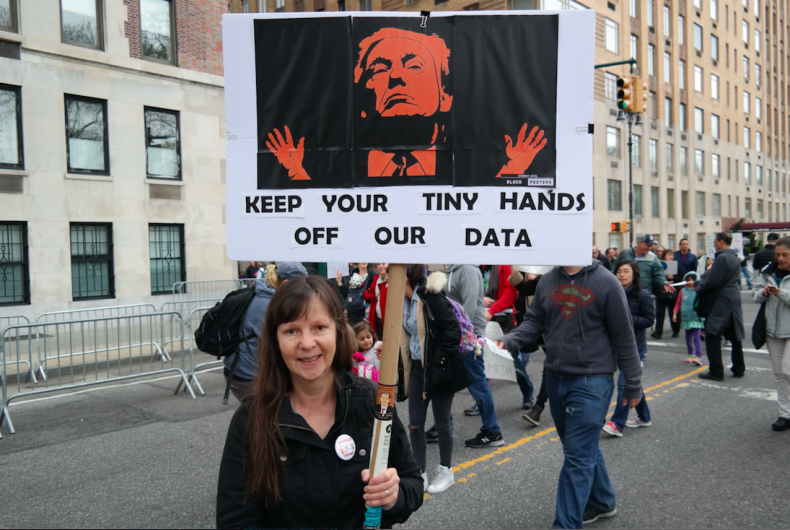 Melissa O'Brien, 56 years old
Occupation: Computer programmer
From Jersey City, N.J.
"The Trump administration is destroying our scientific data. Not to mention, he has tiny hands."