'I'm a Teacher Who Has Raised $30K for Graduating High School Seniors'
I grew up in Philadelphia, Pennsylvania and at the age of 23, I became a teacher in the school district of Philadelphia.
I recently completed my 21st year of teaching and though I've almost always taught in middle schools, I have begun to shift into mentorship and leadership roles—serving as a teacher literacy coach and school based teacher-lead.
We've been out of school in Pennsylvania since March 12 because of COVID-19, and getting used to remote learning has been a task in itself.
I actually started Adopt A High School Senior 2020—Let's Celebrate Them on April 19, before graduation ceremonies were even being discussed.
Back at the beginning of April people were posting pictures of their own graduations on Facebook in support of the graduating seniors of 2020. We had a conversation on my personal Facebook page around whether this gesture was one of support, or was it adding salt to an open wound for these students.
I teach in middle school, but I'm of course aware that each high school would normally have a big event for high school graduation with family members attending. That's changed because of COVID-19, and many ceremonies have been held virtually.
While I truly believe the intent of posting pictures was pure and genuine, hindsight is 20/20. I posed the question, "if your house burned down, do you want me to show a picture of my living room, saying I support you?" A high school graduation and prom may not seem a big deal to adults, but this is major for high school seniors—it's their rite of passage.
After those discussions, I noticed I had been invited to a similar Adopt A Senior group based in Florida and run by an educator there. In the group people in her area "adopted" seniors and gave them gift bags. I "adopted" a young man in the group. He wasn't a high flyer, he was a C-grade student with 2.9 GPA.
His response to me "adopting" him confirmed that I needed to do something for the seniors in my area—it was so genuine. He wrote, "thank you for choosing me." I was the first, and maybe the only person who "adopted" him and I felt his sincerity.
I went back to my personal Facebook and posted, asking those who had a high school senior graduating this year to comment.
I started a private group, Adopt A High School Senior 2020—Let's Celebrate Them, and included everyone who had commented. I explained that I wanted people "adopting" to send a senior an encouraging or congratulatory token. It could be a card or a gift card, but there should be no expectation of any tangible item.
The parent or guardian was told to write a bio for their kid and post it with a picture in the group. In a perfect world, the senior wouldn't know anything about it—they would just receive a random act of kindness. It's not a competition and I don't want seniors getting their feelings hurt.
The next morning I started to allow other people in to "adopt". We started with about 25 seniors and by the end of that day over 200 parents had shared details of their seniors. After the first couple of weeks we had more than 3,000 people in the group, and now we have more than 7,000 members.
After those first few days, people began to approach me, saying they weren't on Facebook and didn't want to "adopt", but they wanted to donate. So I started a scholarship fund; Adopt A Senior 215 Scholarship Fund both on Facebook and GoFundMe. I didn't know what would happen, but we've now reached $32,000 in donations—there are no corporate donors, it's all family and friends. I always say, if you donate three dollars, it's three more than we had before.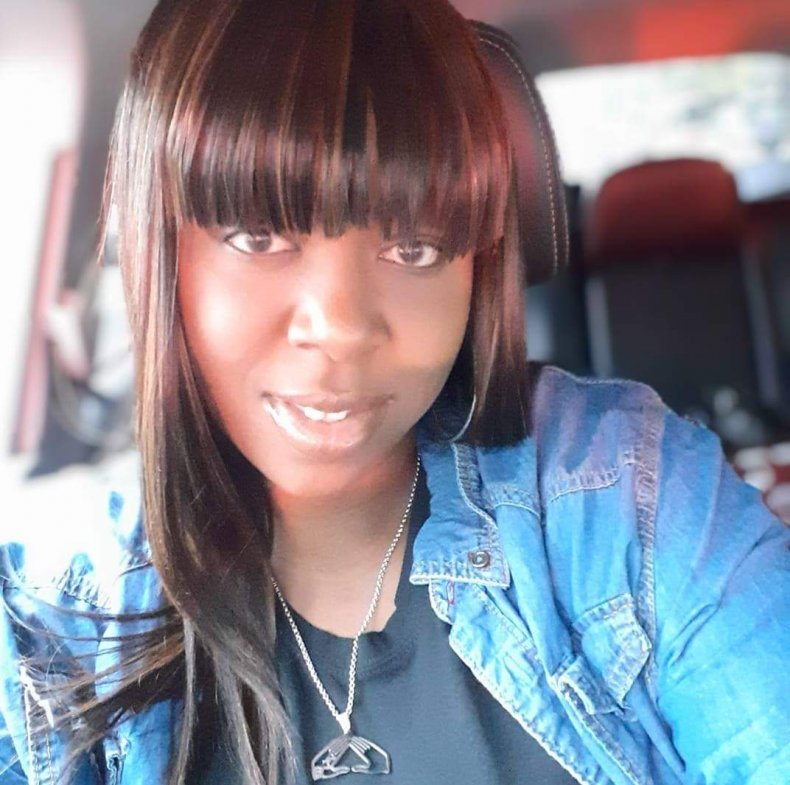 We have had a number of different awards so we can distribute the money to the seniors in the group. For Teacher Appreciation Week in May—in honor of Korri Brown, my late sorority sister of Delta Sigma Theta Sorority, Inc. who was a special education teacher and an advocate for education—we gave out $2,500 in awards to students who had written essays around education and advocacy for education.
We also had a grandmother in the group whose grandson would have been a senior in 2020 but he passed away two years ago. He did a lot of community service. So she donated $100, we had an award named after him, and ended up giving students $1,000 in awards for services to the community they had carried out.
Our top prize of $500 went to a senior who was the captain of the basketball team at his school, but he also worked with Best Buddies International friendship program, which is a nonprofit organization that partners kids with other kids who have intellectual and developmental disabilities (IDD). He sacrificed a lot for that community work—he was supposed to go to a basketball camp and he didn't go because Best Buddies were having a conference.
We had one parent in New Jersey who posted her son for "adoption" after George Floyd was killed, describing him as "my gentle giant."
You could almost hear the apprehension in her post and the nervousness she felt sending her son to college in Connecticut. He's a 6ft 5inch tall African American young man who weighs almost 300 pounds. And with all that is being exposed in the U.S. at the moment, we could all see it that he might be seen as a threat and feel the mom's uneasiness at him moving away.
It was divine intervention that she posted when she did. There was another mother that I had been talking to online through the group who is also living in Connecticut. I connected the two mothers through the group, and we found out that the Connecticut mom lives five minutes away from where the senior is going to college. Now they're all going to meet up before he starts, so he feels he has an Auntie there.
I started the group in Philadelphia, but there are now people in the group from Connecticut and Florida, as well as Texas, Alabama and California. And it's not just an African American group, the seniors and their families are black, white, hispanic—from many different backgrounds and with varying academic ability.
Of course there are lots of Adopt A High School Senior groups, but the one I started does not allow the actual seniors in the group to protect them, and the scholarship fund money all goes directly to seniors. We have provided resources including; virtual scholarship workshops, virtual college tours and invited college recruits to the group.
When I first started I thought that I would do this for a few weeks, and then I'd go back to normal life. But it has extended over more than six weeks, and is still going. An older woman reached out to me after the death of George Floyd and offered $1,500 in seed money for a separate fund for seniors as they prepare to leave for college; to help them with items they need or fees.
And people can still support the group and the fund. Even in 2020 we still have some first generation college students and they may need some help. I've already surpassed every expectation I had—everything else is just a bonus.
But that bonus directly benefits students who have lost so much this year and I will continue to help them in this way for as long as I can.
Kelli M. Wyatt is a middle school teacher in the School District of Philadelphia who founded Adopt A High School Senior 2020—Let's Celebrate Them and the Adopt A Senior 215 Scholarship Fund. She has been a teacher for 21 years, and lives in Philadelphia with her two sons.
All views expressed in this article are the writer's own.
As told to Jenny Haward.