Raising a Baby in the New Royal Age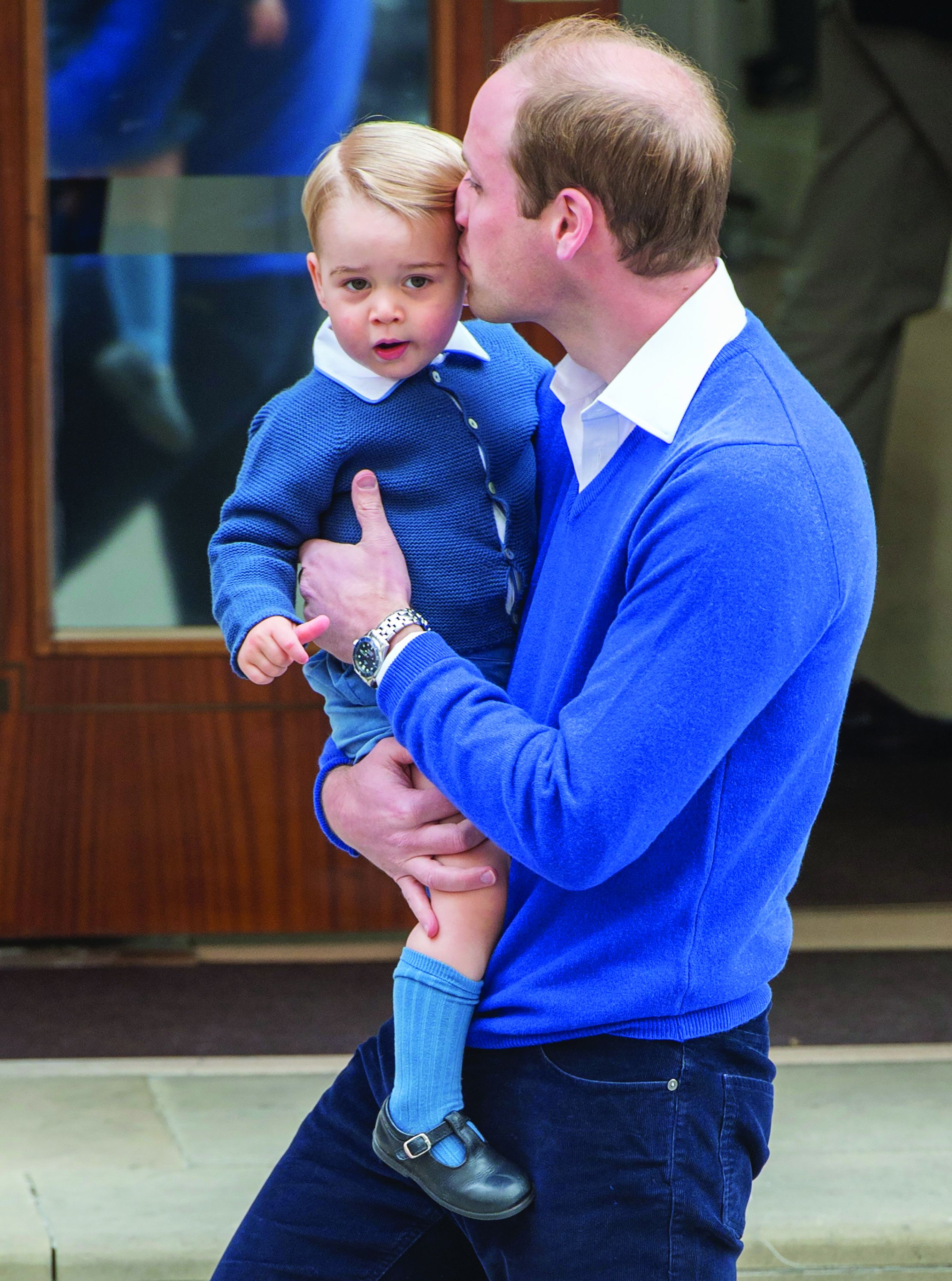 By Editorial Assistant Helena Pike and Senior Editor Lesley Savage
It was clear from the very first moment the Duke and Duchess of Cambridge stepped through the doors of St Mary's Hospital and stood beaming in front of a crowd of photographers and journalists, who had been camped excitedly by the entrance for hours, that these were no typical royals. ¶ William's sleeves were rolled up above his elbows with his wife beside him, proudly carrying their bundle of joy. They looked the picture of the modern family as Kate carefully passed the sweetly swaddled George to his father, and Prince William displayed all the awe and nervousness of the average first-time dad. Obviously, the second-in-line to the throne was happy to wear his heart on his sleeve when it came to his newborn son.
It was a stark contrast to the Royals before him. On the occasion of William's birth at the same hospital 31 years before, his father Charles, the current Prince of Wales, had left the hospital looking stiff as he held his new son in his arms, quickly passing the new prince to his mother, the beloved Princess Diana. Charles certainly did not choose to drive his family home himself, but then he was not so determined as his son is to give his children a normal upbringing.
William and Kate's commitment to giving George the most ordinary childhood possible has defined their son's first and most formative years. It has also redefined what it means to raise a Royal baby, ushering in a new age of unprecedented royal normality. No doubt the newest addition will follow in the footsteps of her older brother.
After George's birth, the Duke and Duchess of Cambridge were quick to show the world they would not be adhering to the typical Windsor family traditions. For starters, they did not move to Kensington Palace, as might have been expected. After spending a first evening there—struggling through the hot July night in a 17th century building without air conditioning, according to Vanity Fair—the pair decamped with the new prince to Kate's parents' manor near Bucklebury, Berkshire. George was going to be surrounded by his non-Royal relatives. In fact, it was one of these relatives, Kate's father, Michael, who would take the first official portrait of the family, in the Middleton's back garden, with the couple's English Cocker Spaniel, Lupo, frolicking beside them. In an additional modern twist, the photo was released through the official Clarence House Twitter account. A thoroughly fitting introduction to the 21st-century prince.
It was at the Middleton family home where the couple spent several weeks enjoying the same chaotic bliss every family with a newborn baby goes through. The Duchess decided not to enlist professional help during the early days. This was something that she and William wanted to do on their own, relying instead on the steadfast support of Kate's mother, Carole Middleton, who gained plenty of experience with her own brood of three. "They don't want a full-time nanny," a friend of the couple was quoted as saying in The Daily Mail. "Catherine and William are determined to be hands-on parents."
The decision was a stark contrast from the childhoods of bygone Royal babies. Prince Charles was famously raised almost exclusively by his two nannies, Helen Lightbody and Mabel Anderson. In fact, the Queen wasn't present for any of her sons' first three birthdays. Even William, whose mother, Princess Diana, caused a significant stir when she refused to leave her 9-month-old son at home while she embarked on a tour of Australia, was incredibly close to his nanny, Olga Powell.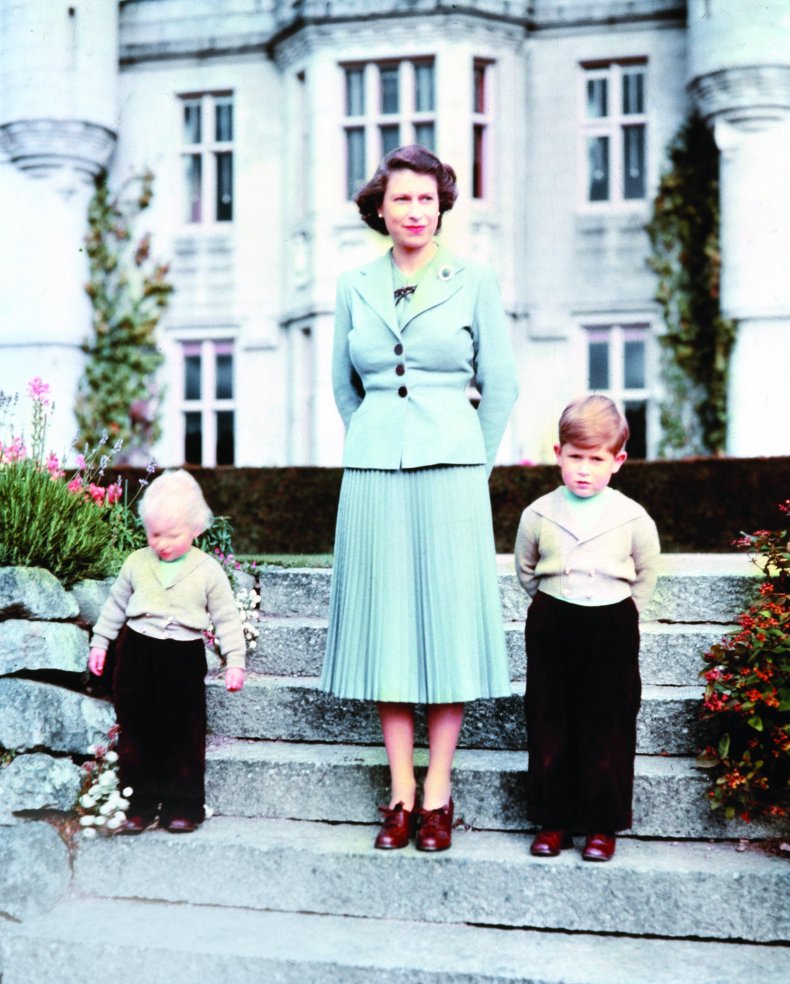 Eventually, it was necessary for William and Kate call in some extra help. Otherwise they would never be able to support their hectic work schedules and Royal duties. But their commitment to George's less conventional royal childhood shone through in their choice of Jessie Webb, one of William's beloved childhood helpers. She was soon spotted pulling into a McDonald's parking lot with Kate, so mother and baby could take a private break together.
This time, when baby Charlotte heads home, Kate and William will already be happily ensconced in their new Norfolk home, Anmer Hall. Apart from the change of venue, the situation won't have shifted much since the birth of baby George. According to The Daily Mail, Kate is counting on her mother once again to be the pillar of strength she needs in the early months. George's sole grandmother is said to be such a fixture at William and Kate's new residence that she is commonly referred to as "the unpaid female Fawcett," a reference to Prince Charles's indispensable and incredibly loyal butler, Michael Fawcett.
George's newest nanny, Maria Borrallo, a graduate of the prestigious Norland College, will be on hand to make sure the Royal Prince sticks to his routine as the family adjusts to their newest member. Despite Borrallo's traditional origins (Norland College has long supplied nannies to Britain's elite), she is well-equipped to ensure George's childhood is kept out of the public eye.
George's privacy is something Kate is particularly vehement about in this new Royal age when he is such a fascination for the nation. Last October, the Palace released a statement on her behalf, calling for the photographer Niraj Tanna to cease harassing her son and his nanny. George's sister can expect the same protective behavior from a set of parents determined to build a safe environment for their children.
Borrallo's training is another reflection of William and Kate's more modern priorities. Her opinion is a child is never naughty and shouldn't ever be struck. She is also reportedly careful to retire to her living space in the evenings and allow William and Kate time alone together with their son. It's not the first instance Will and Kate have prioritized their parental duties. While on tour in Australia and New Zealand, the couple made sure few engagements were scheduled late at night, so they could make it back in time to bathe George and put him to bed themselves. Two generations ago, a 6-year-old Prince Charles had to wait in line with a selection of dignitaries to greet his mother, the Queen, after she returned from a six-month tour of the Commonwealth. Kate and William's clear affection for their child, obvious from George's first introduction to the world, with unashamedly public cuddles and kisses, shows just how far royal parenting has evolved.
As George grows older, speculation swells as to how close to tradition the Duke and Duchess will tread when it comes to his schooling. Both William and Kate went to private boarding schools, with William and his brother thriving at the prestigious public school, Eton—one of the oldest and best-respected boys schools in Britain. William's father, Prince Charles, has admitted he was very unhappy during his time at the Scottish boarding school, Gordonstoun, while Kate herself left the independent girls school, Downe House, finding it difficult to fit into after two terms. She is an adamant supporter of anti-bullying programs and the Royal Patron of Place2Be, a children's mental health charity. Prince George's well-being will no doubt be at the forefront of the decision-making process, whether he is educated by one of Britain's more traditional institutions or not.
There is one steadfastly Royal tradition Kate is keen to continue, however: breastfeeding. As is recommended by the British Department of Health, Kate was reportedly determined to breastfeed George, just as Diana and Queen Elizabeth II had done with their children. He was not allowed a pacifier, however. The British newspaper The Mirror reported that according to sources within the Palace, staff members were instructed not to give the baby heir a dummy as Kate and William are determined to use a more hands-on technique to raise a quiet and calm boy.
In the end, it's clear that though they might be royal, when it comes to looking after their son and his sister, Kate and William are strictly committed to making sure their childhood is as normal as possible. It's a break from the Royal baby-raising of the past, but Prince William has proudly discussed how he has thrown himself into fatherhood and is honest about its inherent challenges. "I have to say that I thought Search and Rescue duties over Snowdonia were physically and mentally demanding," the future king told reporters just after George's birth, "but looking after a 3-week-old baby is up there!" A month after the admission, Prince William actually bid goodbye to the Royal Air Force, so he could focus more on his family. For Kate and her royal husband, George and the new Princess come before any commitment to tradition and, reportedly, the Queen has given them full permission to keep on tearing up the rule book.
This article appears in Newsweek's special edition, Princess Charlotte, by Issue Editor Lesley Savage.