Raising Cane's Founder Buys Lottery Tickets for All 50k Employees
Todd Graves, founder of the fast food chain Raising Cane's Chicken Fingers, has purchased thousands of lottery tickets with the intention of spreading the potentially historic prize amongst his thousands of employees.
Graves, who founded the restaurant in 1996 in Baton Rouge, Louisiana, made the announcement on Monday ahead of the next Mega Millions drawing on Tuesday night, according to a press release provided to Newsweek by the company. The jackpot for the national lottery has reached $810 million, the fourth-highest amount in history, after months of having no winners. The prize amount has accumulated since April when it began at $20 million.
The restaurant founder purchased roughly 50,000 tickets, the same as the number of people his company employs. Should any of the tickets be a winner this week, he intends to split the prize evenly amongst his workers.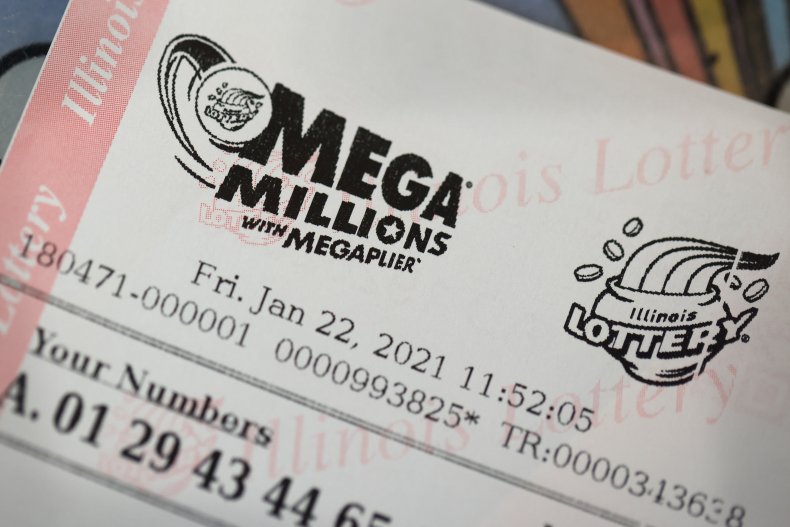 "As soon as we heard how big this jackpot prize is, we couldn't miss out on the chance to win the Mega Millions jackpot and share it with our Crew who always stand together," Graves said in a statement sent to Newsweek. "None of what we do at Cane's would be possible without our Crew, which is why we are always looking for ways to bring them a little extra fun, and if we're lucky, a surprise on Wednesday morning."
The Mega Millions jackpot has only exceeded the current amount on three occasions, all within the last decade, when the prize exceeded $1 billion, according to NBC5 Chicago. In January 2021, a winner from Michigan took home $776.6 million in cash from the roughly $1 billion jackpot. In October 2018, a South Carolina winner received a $877.8 million cash prize from a jackpot of around $1.5 billion.
The largest Mega Millions jackpot ever occurred in January 2016, when the amount reached a whopping $1.586 billion. The prize was ultimately split among three winners in California, Florida, and Tennessee.
As of this year, Raising Cane's operates roughly 600 locations in the United States. The company also has several locations across the Middle East, in Saudi Arabia, Kuwait, Bahrain, and the United Arab Emirates. As the chain's full name suggests, its menu is based predominantly around fried chicken fingers, with other offerings including Texas toast and its special Cane's sauce.
Last year, the restaurant gained national attention for its response to an ongoing worker shortage. To make up for the lack of cooks and servers in its restaurants, the company put corporate office staff to work in those roles. Around half of the company's office workers were dispatched to roughly 530 locations to prepare food and work cash registers. The company says every team member—from the founder and co-CEO below—have "fry cook and cashier" in their title.