Rallying 'Courageous Conservatives,' Ted Cruz Announces Presidential Bid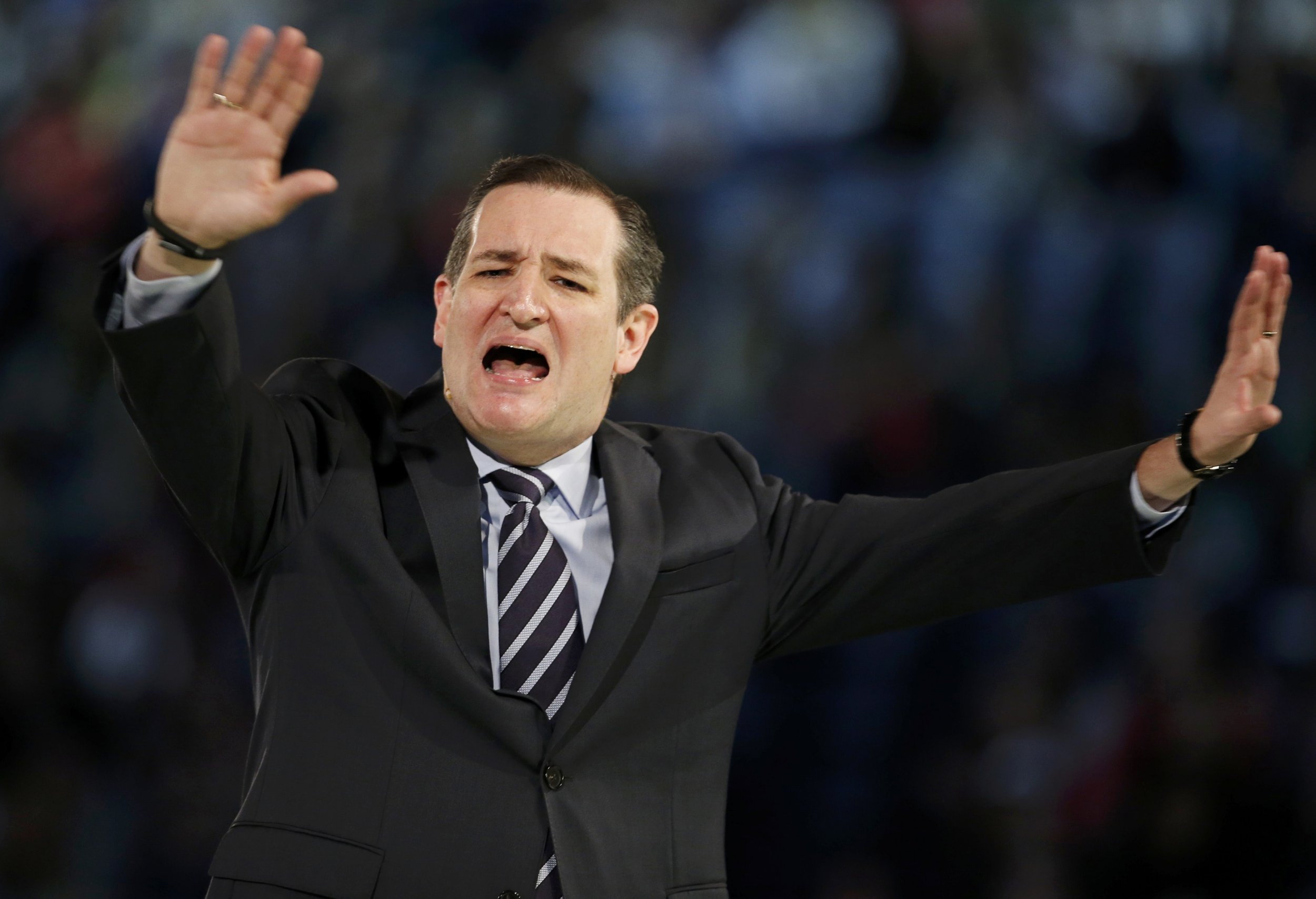 Ted talks. And talks. And talks. The Texas senator is on a round stage at Liberty University in Virginia, a Christian campus founded by the late Reverend Jerry Falwell. He had one of those attached-to-your-head mics like those at TED Talks and hand gestures to boot as he strolled around the stage, all without a teleprompter.
It was a fairly subdued talk by Cruz standards; there was no chiding of fellow Republicans. The speech lacked the trademark vinegar that's made him less than popular with Senate Republicans. But it might have been just right for announcing a run for president and being the first candidate to do it.
Cruz may be the first person to run for president propelled by his ability to be, um, difficult. Others use less polite terms. But to Cruz, it's just "principle."
In his short Senate career—he came to the chamber only in 2013—he's become best known for leading a doomed effort to defund Obamacare. Many fellow Republicans were outraged by his push for a government shutdown. When he was introduced at Liberty University, Falwell's son denounced other senators who "bent" while Cruz stood on principle.
Being a pain in the ass is not usually a great calling card for running for president, but Cruz is banking on it. It couldn't be any more different from how another freshman senator, Barack Obama, ran for president. Obama bragged incessantly about his ability to bring people together.
Two other senators in the 20th century, John F. Kennedy and Warren Harding, who were elected to the presidency also had campaigns that touted their ability collaborate. Even former senator Rick Santorum boasts of his work on various subcommittees. Senator Rand Paul notes his bipartisan work with the likes of Democratic Senator Cory Booker on criminal sentencing reform.
So when Cruz took to the podium at Liberty University, it was surprising but perhaps not shocking that he was more oblique about his being a bit of an outlier. Although he hailed "courageous conservatives" multiple times, he avoided talk of his near shutdown of the government.
Instead, he began with a long account of his family's history in the U.S.—his father's immigration from Cuba, his mother picking up a degree from prestigious Rice University. It offered a segue to how the American Dream "is slipping from our hands" and another segue to hope.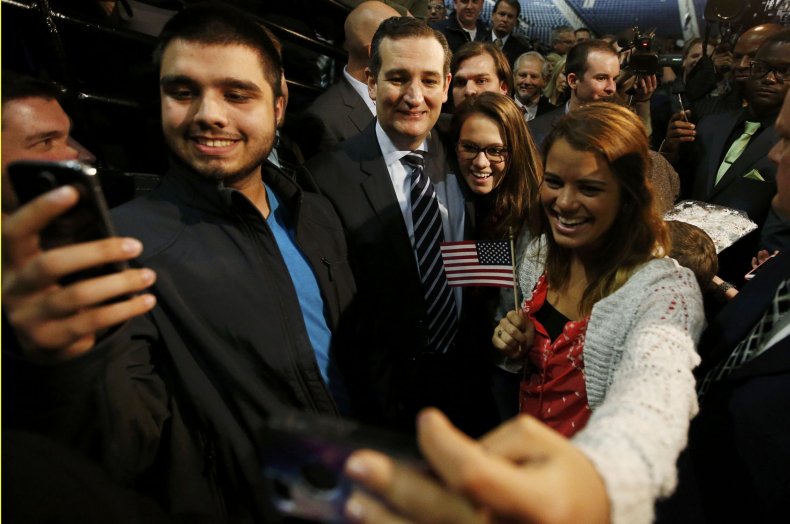 "Imagine millions of courageous conservatives rising up together saying we demand our liberty," Cruz said to applause.
He had some good meat for the college crowd: "Imagine young people coming out of school with four, five, six job offers."
There were tips of the hat to Ronald Reagan and anti-abortion advocates, and talk about abolishing the Internal Revenue Service and protecting not only guns but an unfettered supply of ammunition. He asked students to violate school rules and take out their phones to text his campaign and to join the crusade.
After the speech, Cruz showed more of his softer side, when he soaked in the applause with his wife and daughters, pretty in pink, at his side.