Ramadan 2017: Why Are Tunisians Protesting for the Right Not to Fast?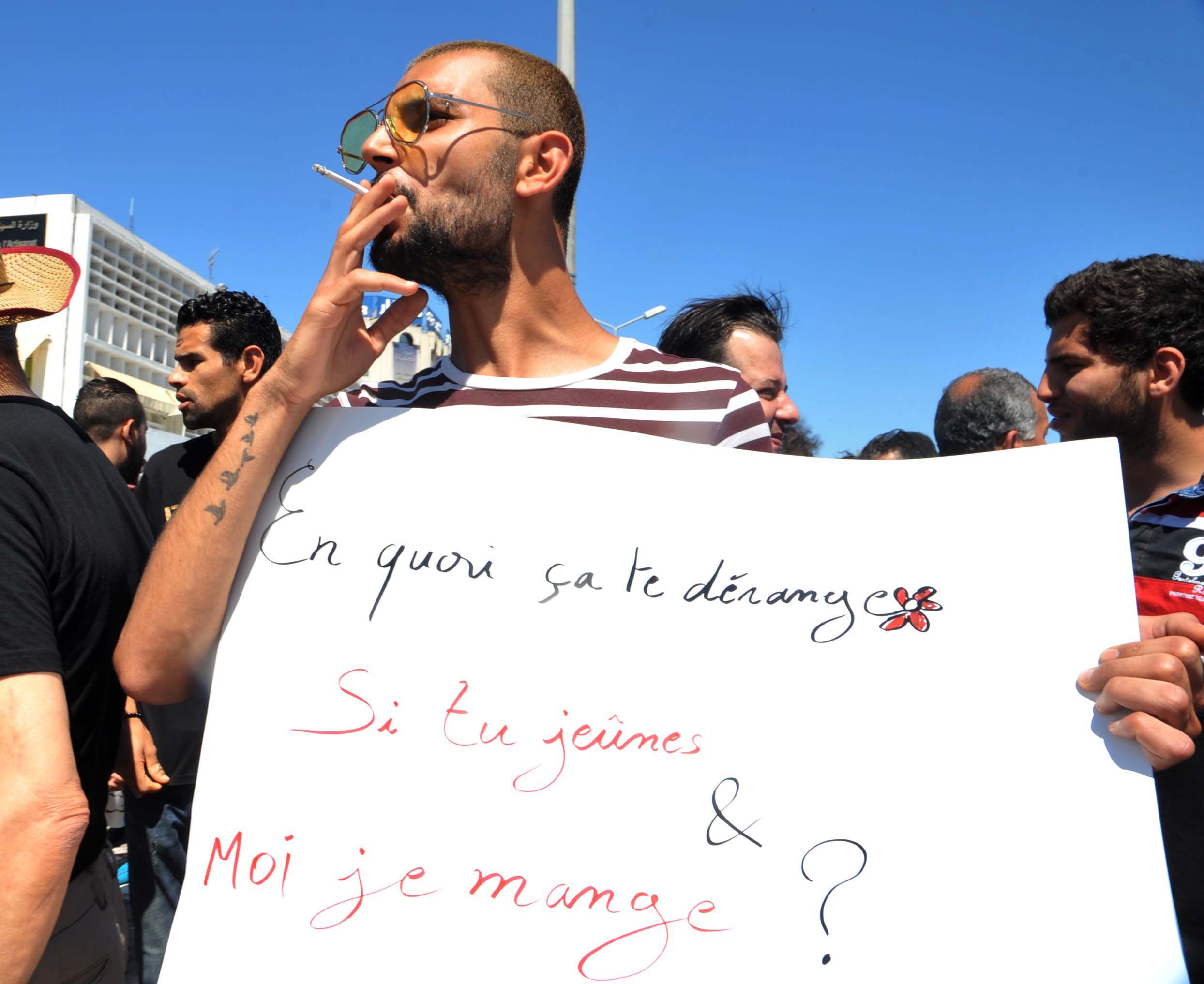 Armed with banners, placards and cigarettes, dozens of protesters gathered in the Tunisian capital Tunis on Sunday for the first-ever demonstration of its kind - the right not to fast for Ramadan.
The protesters, organized by the Mouch Bessif group—Arabic for "Not against our will"—demanded Tunisians be granted the right to break the Ramadan fast should they wish to do so. They also called for an end to the controversial arrests of non-fasters in the North African country, AFP reported.
Ramadan began on May 26 in Tunisia. During the holy month, Muslims are proscribed from several activities including eating, drinking, smoking, and having sexual intercourse during daylight hours.
Tunisia is unique among Arab countries in that eating in public during Ramadan is not technically a crime, according to French newspaper Liberation, though it is still frowned upon. Tunisia's population is 99 percent Sunni Muslim, and most cafes and restaurants in Tunisia remain closed during the day in Ramadan.
The country's constitution —which was revised in 2014 following the 2011 Arab Spring protests, in which longtime president Zine El Abidine Ben Ali was ousted—guarantees freedom of belief and conscience and says the state must promote values of "moderation and tolerance." But the constitution also gives the state the role of "guardian of religion."
Read more: For Muslims in the U.S., the first Ramadan under President Trump has even greater meaning
Earlier in June, a northern Tunisian court sentenced four men to one-month jail terms after they were caught eating and smoking in a public garden. The men were sentenced for "public indecency" after being arrested following complaints from neighbors. A spokesman for the prosecution, Chokri Lahmar, said it had been a "provocative act," according to AFP.
At Sunday's demonstration, a man smoked in public and held a banner that read: "Why does it bother you if you fast and I eat?" Others said they had joined the protest to demand the state do more to protect freedom of conscience, AFP reported.
The issue of fasting in Ramadan has arisen annually in Tunisia since the 2011 revolution, but Sunday was the first time protesters had taken to the streets. The Arab Spring protests, which affected multiple countries in the region, was catalyzed by the suicide of a Tunisian fruit vendor, Mohamed Bouazizi, who set himself alight in protest of alleged government harassment.