Judge Orders Alaska Prison to Stop Serving Pork Products to Muslim Inmates During Ramadan
A judge has ruled that a prison in Alaska needs to provide meals that do not contain pork to Muslim inmates who were allegedly being "starved" after they were fed pork products during Ramadan.
The decision was handed down by the judge on Friday, according to the Council on American-Islamic Relations. The decision comes after CAIR filed a lawsuit on Tuesday on behalf of two Muslim inmates at the Anchorage Correctional Complex.
The suit claimed the correctional officers at the jail left Muslim inmates "starved" because they were not receiving proper meals during Ramadan. CAIR said in a statement that the two inmates were given "less than half the calories they require—as little as 500 calories on some days—which amounts to a starvation diet."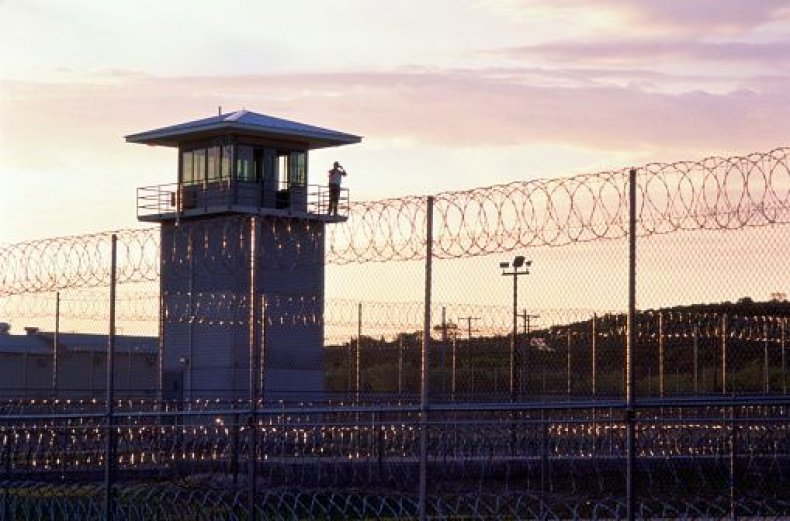 "The Constitution and Congress forbid prisons from compelling inmates to choose between their faith and food," said National Litigation Director of CAIR Lena Masri in a statement on Wednesday. "We hope that a court will do what Anchorage Correctional Complex officials will not: ensure that Muslim inmates are not starved or forced to violate the principles of their faith during the holy month of Ramadan."
The lawsuit stated that the jail is required to give prisoners three meals a day, two of which are supposed to be hot meals. According to the lawsuit, the correctional facility gave the inmates "cold meals" that were 500 to 1,000 calories—much lower than the expected hot meals that provide 2,600 to 2,800 calories. The inmates said the meals they were given included pork, which Muslims cannot eat.
"DOC accommodates many different faiths inside of our facilities—including those who identify as Muslim," Megan Edge, a spokesperson for the Alaska Department of Corrections, previously told The Hill. "To the best of our ability, in accordance with Islamic law, we are providing our Muslim residents the opportunity to succeed during Ramadan by being able to abstain totally from food and drink between dawn and dusk."
During Ramadan, which started on May 15, Muslims are required to fast for the month during daylight hours. The judge's decision will require the jail to give Muslims who are fasting for the month a minimum of 2,600 calories and no pork.
"The order requires Anchorage Correctional Complex to provide all fasting Muslim inmates, including the plaintiffs, meals that contain a minimum of 2,600 calories and that do not contain any pork products," CAIR said in a statement on Friday.
Newsweek has reached out to the Anchorage Correctional Complex for comment about the judge's decision but did not hear back in time for publication.