Ramadan Mubarak: Donald Trump, Justin Trudeau, Queen Rania and Others Share Messages to Mark Muslim Holy Month
Ramadan—the Muslim holy month of fasting—has officially started across the world, with politicians and celebrities alike sharing messages to the Muslim community on social media.
President Donald Trump issued a presidential message on Thursday, expressing wishes to all Muslims in the U.S. and around the world.
"For millions around the globe, this holy month is an opportunity to renew and strengthen their faith through rigorous fasting, devout prayer, reflective meditation, reading the Quran, and charitable deeds," read the message. "These acts are closely aligned with the universal values that the Islamic faith promotes—peace, kindness, and love and respect for others.
"Over the past months, we have seen how important the power of prayer can be during challenging times. Today, as the holy month of Ramadan commences, I pray that those who are observing this sacred time find comfort and reassurance in their faith. Ramadan Mubarak."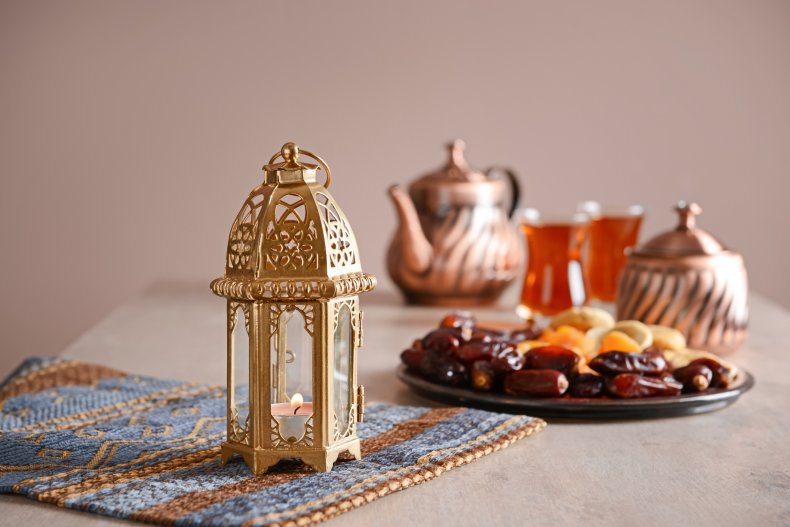 Democrat Presidental 2020 candidate and former U.S. Vice President Joe Biden shared his message from his blog: "As Muslim families across America and around the world celebrate the beginning of Ramadan, Jill and I want to extend our best wishes to all who are observing this holy month," he writes.
"Americans of all backgrounds have come to respect the discipline and values of Ramadan. We have stood in awe of athletes like Kareem Abdul-Jabbar and Ibtihaj Muhammad as they abstained from food and drink during the heat of competition. We have seen Muslims give generously to strengthen our communities and lift up the most marginalized among us. Above all, we have felt the sense of unity, joy, and deep reflection that this month creates for our Muslim friends and neighbors."
Other politicians across the world gave their wishes to mark the start of the holy month. Canadian Prime Minister Justin Trudeau shared his message on his YouTube page, which talked about how Ramadan would be different for many Muslims this year. "While there is no doubt that Ramadan will be different this year, I know that people will still find ways to bring its true meaning to life."
He also asked Canadians to continue to observe social distancing, keeping shopping trips to once a week and holding celebrations with family members online.
Queen Rania of the Kingdom of Jordan shared her Ramadan message on her Instagram account. "‪Ramadan is always a time of great mercy and blessings," she wrotes. "Though we will miss sharing this holy month with friends and family gathered around Iftar, we have faith that God will soon reunite us and keep our beloved Jordan safe and healthy‬."
The U.K. Prime Minister's account (@10DowningStreet) shared its message to Muslims, reminding everyone in the country to observe social distancing rules. The U.K. is currently in lockdown due to the coronavirus, which was extended last week for a further three weeks.
"Ramadan Mubarak to all Muslims in the U.K. and around the world," the message says. "This year Ramadan will be different. During this holy month, it is vital that we all stay at home so we can protect our NHS and save lives."
The graphic below, provided by Statista, illustrates the differing fasting times across the world during Ramadan 2020.