Coalition Airstrikes Around Ramadi Prepare for Offensive to Recapture City from ISIS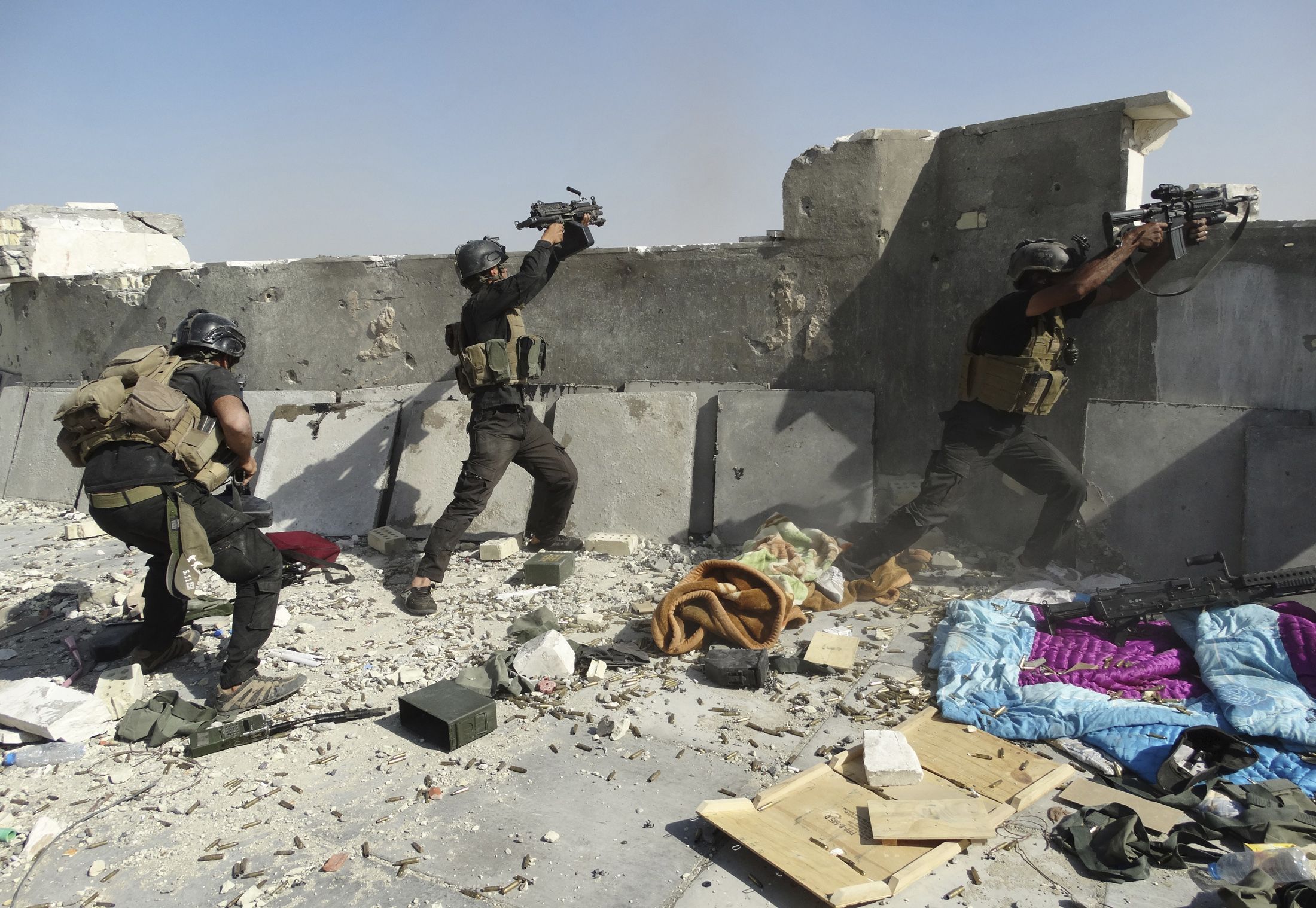 The U.S.-led coalition fighting the Islamic State militant group (ISIS) in Syria and Iraq launched air strikes around the city of Ramadi on Monday ahead of a planned ground offensive of Iraqi troops aimed at recapturing the city.
Coalition jets conducted five strikes around Ramadi, the capital of Iraq's western Anbar province, targeting ISIS's strategic assets, Reuters reported. According to the Combined Joint Task Force, which is in charge of the anti-ISIS Operation Inherent Resolve, the airstrikes destroyed a number of fighting positions, command areas, one weapons cache and two buildings and also hit a tactical unit.
The coalition also conducted seven airstrikes around the city on Saturday and five on Sunday, at the same time that the Iraqi military dropped leaflets informing residents it would launch an assault to recapture the city within 24 hours.
The leaflets told residents to consider leaving Ramadi ahead of the assault, a security source told the BBC on Monday. However, ISIS has placed a $6,000 tax on those wishing to leave the city and have prevented some 50,000 people from exiting Ramadi, the Iraqi military said, according to Germany's Deutsche Welle.
Iraqi forces lost control of Ramadi to ISIS in May. The militant group used sleeper cells and double agents inside the city to launch a successful attack and force Iraqi security forces out of the territory.
The defeat in Ramadi delayed a planned Iraqi-U.S. spring offensive to recapture another Iraqi city, Mosul, until at least 2016. The loss of Ramadi has forced Baghdad to concentrate its efforts against ISIS on two fronts, in northern and western Iraq.
The city, which is approximately 55 miles west of the Iraqi capital Baghdad, is currently almost completely encircled by Iraqi forces and pro-government militiamen.
Meanwhile, the United Nations said on Tuesday that 888 people were killed in violence across Iraq in November, an increase of 24 percent in comparison with the previous month, according to the Associated Press.
The U.N. Assistance Mission for Iraq said that 489 were civilians and 399 were members of the Iraqi security forces. However, the global body was not able to verify deaths in Anbar province, where ISIS controls the cities of Ramadi and Fallujah.