Rami Malek and Lucy Boynton have been together for over three years but have remained notoriously quiet about their romance.
Recently, Boynton and Malek were spotted together at the No Time to Die premiere afterparty in London and now fans want to know everything about the couple.
Newsweek has everything you need to know about what the elusive pair have said about their relationship so far.
Malek and Boynton met on the set of Bohemian Rhapsody in 2017 which premiered in October 2018. Malek was portraying Queen icon, Freddie Mercury and Boynton was starring opposite him as his love interest, Mary Austin, the woman who inspired the song "Love of My Life."
For months, the pair attended press events for the films, parties, premieres, Paris Fashion Week, and other events but never confirmed the status of their relationship.
Rumors started to circulate in April 2018 that they were officially dating, with US Weekly confirming they were an item after an "insider" source seemingly told the magazine: "They met while filming Bohemian Rhapsody in London. He is so into her. He goes and visits her in London all the time."
However, despite the speculation, Malek and Boynton remained tight-lipped about any sort of romance between them.
That all changed one year later in January 2019, when Malek hinted the pair were more than friends when accepting the Breakthrough Performance Award at the Palm Springs International Film Festival.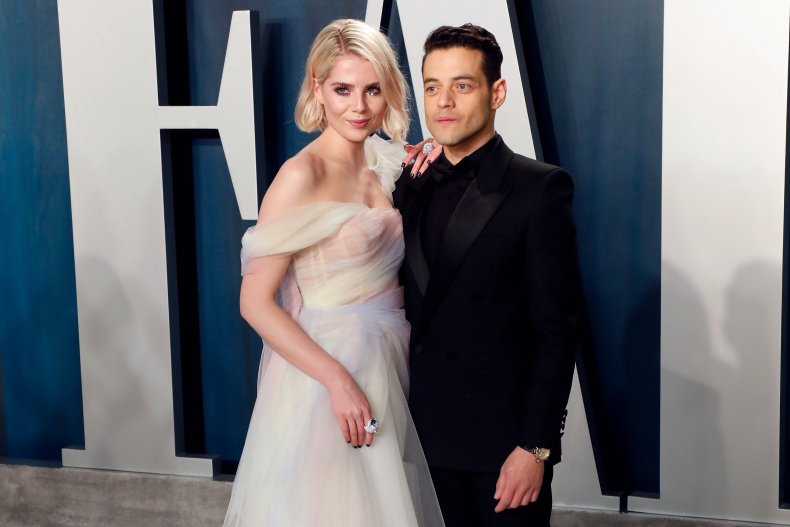 He said: "Thank you, Lucy Boynton. You have been my ally, my confidant, my love. Thank you so much."
Later that month, they attended the Golden Globes, where Malek won the award for Best Actor for his performance in Bohemian Rhapsody. The couple were spotted together holding hands and hugging at the after-party, Elle reported.
It was at the Oscars in February 2019 the pair confirmed they were dating. Malek kissed Boynton after it was announced he had won the Oscar for Best Actor for Bohemian Rhapsody and when he took to the stage he gave Boynton the most adorable shout-out.
He said: "Lucy Boynton, you're the heart of this film,"
"You are beyond immensely talented. You have captured my heart. Thank you so much."
The couple continued to step out together after the Oscars. In May 2019, they attended their first Met Gala together.
In an interview with Net-a-Porter in September 2019, Boynton opened up about her boyfriend's success.
She said: "It's lovely to see people who are excited about his work — if they've seen Mr. Robot or [the] Freddie [Mercury biopic, Bohemian Rhapsody] — but it's just that thing of people grabbing him,"
"I mean, you'd never grab a complete stranger in the street. And I think there's a sense of ownership."
In a separate interview with The Cut, Boynton shared Malek helped her find her voice on the set of Bohemian Rhapsody.
Boynton shared: "On that set, I neglected my book much more than I usually would and got much more involved, and I want to do that going forward,"
"That was one thing that I learned from Rami. I was always just trying to keep out of everyone's way, and I've realized maybe that's not the best."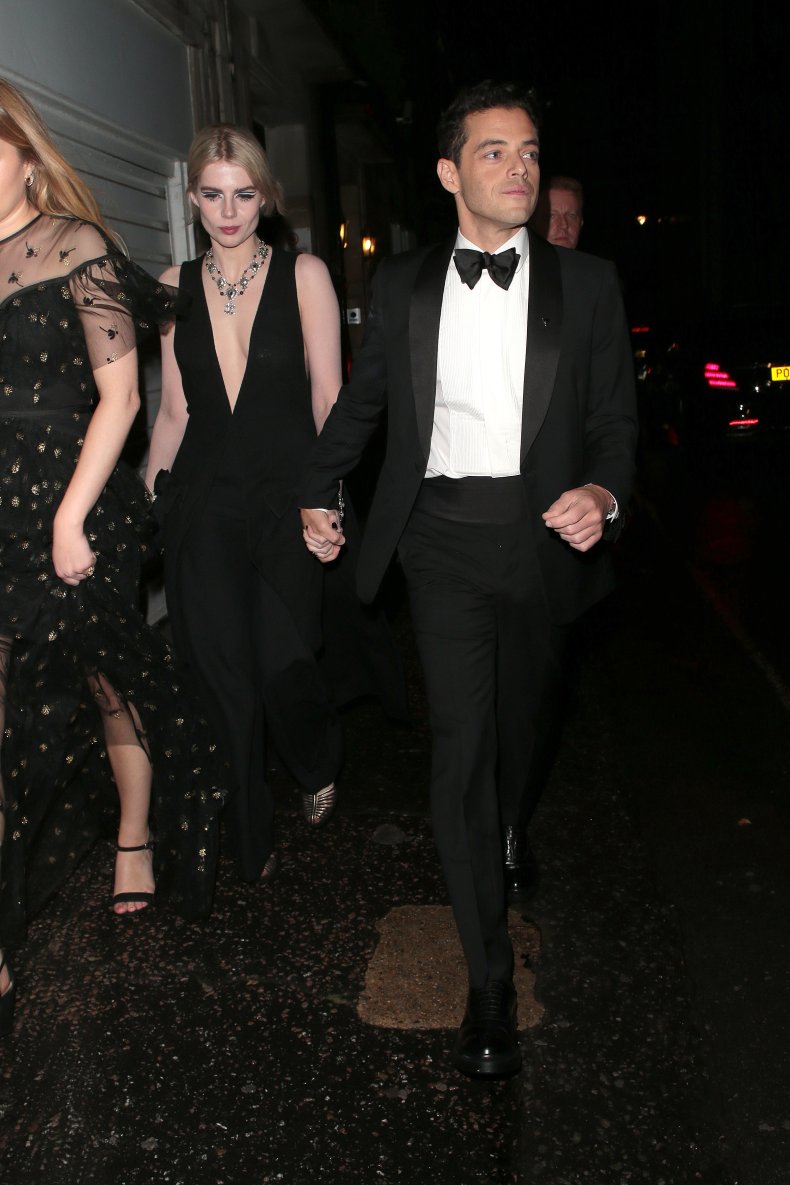 Malek and Boynton are known for being notoriously private and had not been spotted together for over four months until very recently.
They were photographed together in late August holding hands as they stopped at a Book Soup bookstore on Sunset Boulevard in West Hollywood.
In photos published by Page Six, Malek was wearing trousers with a green belt, white t-shirt, doc martens and cap, and Boynton wore a leather jacket, doc martens, and striking patterned pants.
Malek and Boynton also attended the London premiere of No Time to Die on Tuesday, September 28 walking hand-in-hand at the premiere after-party.
Malek can currently be seen in the latest James Bond Film No Time to Die as the villain Lyutsifer Safin and Boynton will star in the upcoming series The Ipcress File as Jean, starring alongside Joe Cole and Tom Hollander.