Who Is Ramona Agruma? Rebel Wilson's New Girlfriend
Rebel Wilson made headlines this week, when she debuted her girlfriend, Ramona Agruma on Instagram.
In a very sweet post, the actress said she had found "her Disney princess" and officially came out as being part of the LGBTQIA+ community.
Following the post, many have been wondering who Ramona Agruma is, as well as how long the pair have been an item.
You can see the post below:
Who is Ramona Agruma?
Agruma is a jewelry and fashion designer, she founded the sustainable and luxury fashion brand Lemon Ve Limon. She also created the jewelry brand DeLys. Both brands are based in the United States.
Her Instagram is currently on private, but we also know that she is a brand ambassador for Bee Goddess jewelry.
How Did the Couple Meet?
Although Wilson only recently announced that they're a couple, she has been posting several different pictures with Agruma on her Instagram over the past few weeks.
The couple has officially been together for four months, and they met through a set-up by mutual friends. On how they got together, Wilson told People: "We spoke on the phone for weeks before meeting. And that was a really good way to get to know each other.
"It was a bit old-school in that sense—very romantic.
"I think going through the process of finding more self-worth, I think that what you want in a partner is elevated and so it's great to have someone who feels like an equal partner and be in a healthy relationship," she added. "There were times—I'm not saying with all my exes, they're great—but there were some times that I was probably putting up with that I shouldn't have. So it feels different to be in a really healthy relationship."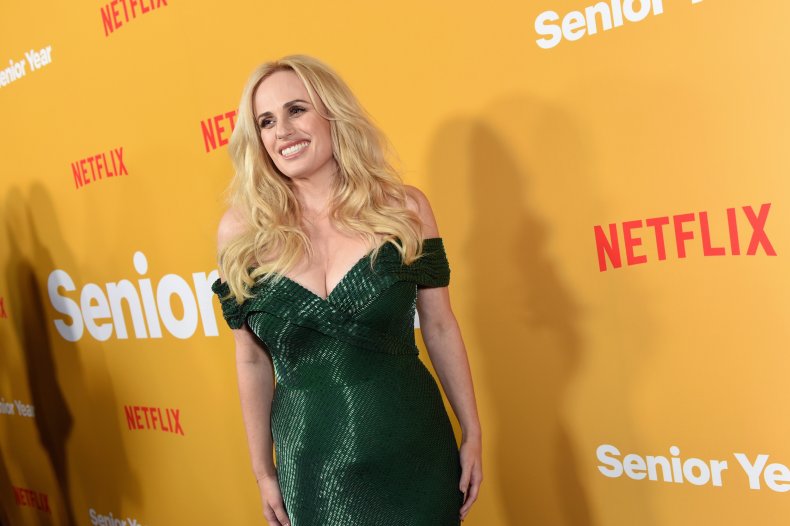 Who is Rebel Wilson?
Rebel Wilson is an Australian actress, comedian and producer. She's appeared in multiple high-grossing films, including Pitch Perfect, The Hustle, How To Be Single, and many more. She stars in a new Netflix movie, Senior Year.
The actress has previously dated Jacob Busch, an American businessman and heir to a significant family fortune. She has additionally been linked to Aden Stay and producer Mickey Gooch Junior.
Wilson has been very open about her fertility journey too, she wants to become a mother and is planning on doing so alone, independent of her relationship status.
She told People that women have "so many options with surrogacy and sperm donors. I only started thinking of fertility when I was 39 so you feel quite late but then there are women in their mid-40s who've been successful. Look at Janet Jackson, it's pretty inspiring."