Rams Don't Apologize to St. Louis Police for 'Hands Up' Pose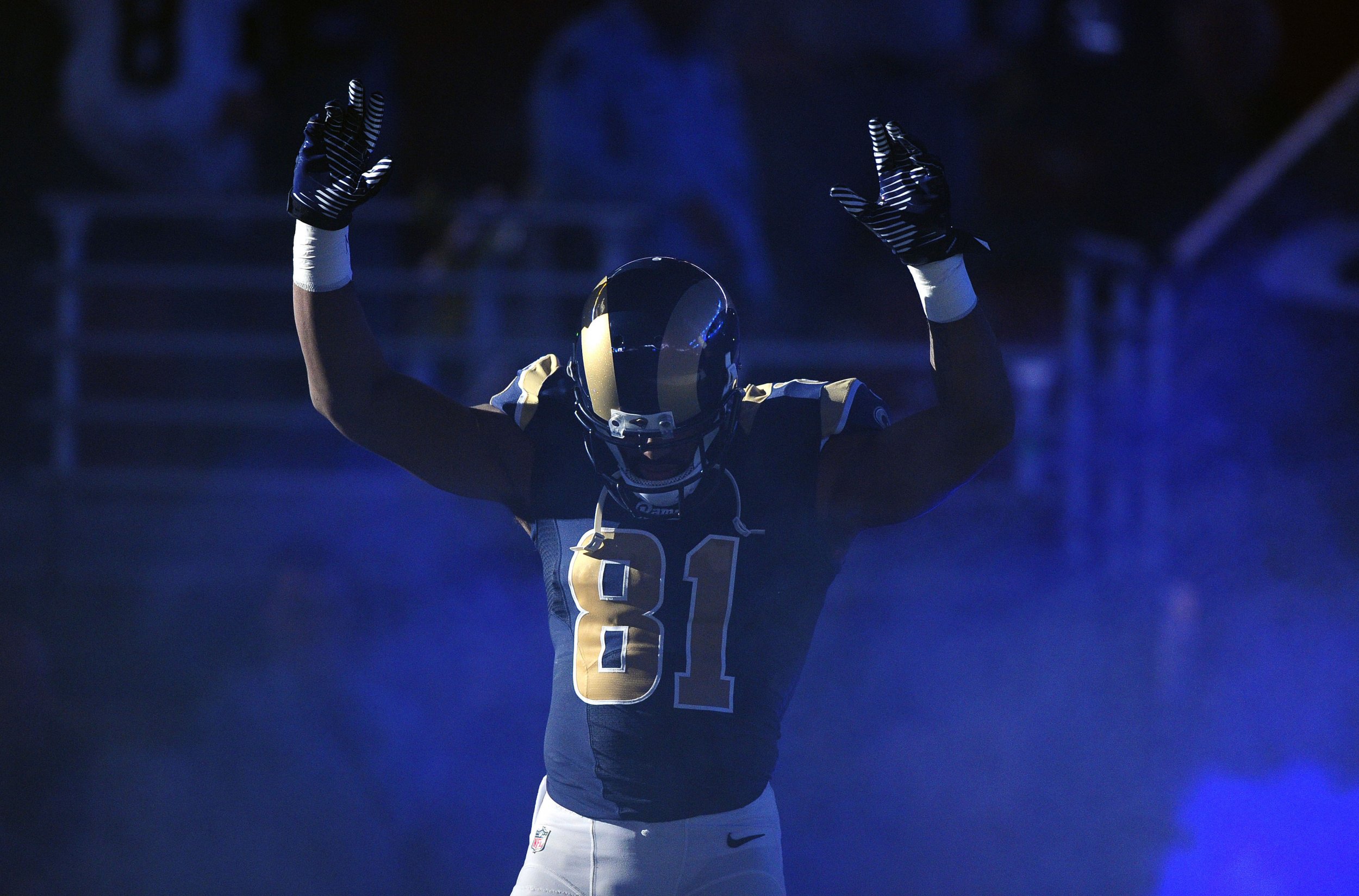 On Sunday afternoon's game between the St. Louis Rams and the Oakland Raiders, five Rams players entered the field in the "hands up, don't shoot" pose, made famous during protests over the fatal shooting of unarmed teenager Michael Brown. The St. Louis Police Officers Association demanded a "very public apology" for the pose and said that the players should be disciplined, but the NFL declined to discipline the players, as did head coach Jeff Fisher.
Rams Executive Vice President Kevin Demoff did reach out to St. Louis Police Chief Jon Belmar in regards to the pose, and Belmar claimed Demoff apologized. Belmar sent the following email to his officers, obtained by the St. Louis Post-Dispatch:
Members of the Department,

I received a very nice call this morning from Mr. Kevin Demoff of the St. Louis Rams who wanted to take the opportunity to apologize to our department on behalf of the Rams for the "Hands Up" gesture that some players took the field with yesterday.

Mr. Demoff clearly regretted that any members of the Ram's organization would act in a way that minimized the outstanding work that police officers and departments carry out each and every day. My impression of the call was that it was heartfelt and I assured him that I would share it with my staff.

Thank you for your hard work, ... one night to go. Stay safe.

Belmar
Demoff then clarified to the Post-Dispatch that he absolutely did not apologize for the pose. "This morning, I had phone conversations with both Chief Dotson and Chief Belmar regarding yesterday's events. I expressed to both of them that I felt badly that our players' support of the community was taken as disrespectful to law enforcement," said Demoff. "In none of these conversations did I apologize for our players' actions. I did say in each conversation that I regretted any offense their officers may have taken. We do believe it is possible to both support our players' First Amendment rights and support the efforts of local law enforcement as our community begins the process of healing."
The St. Louis Police Department took to Twitter to prove that Demoff had, in fact, apologized:
Rams spokesman Artis Twyman clarified once again that the Rams did not apologize for the pose.