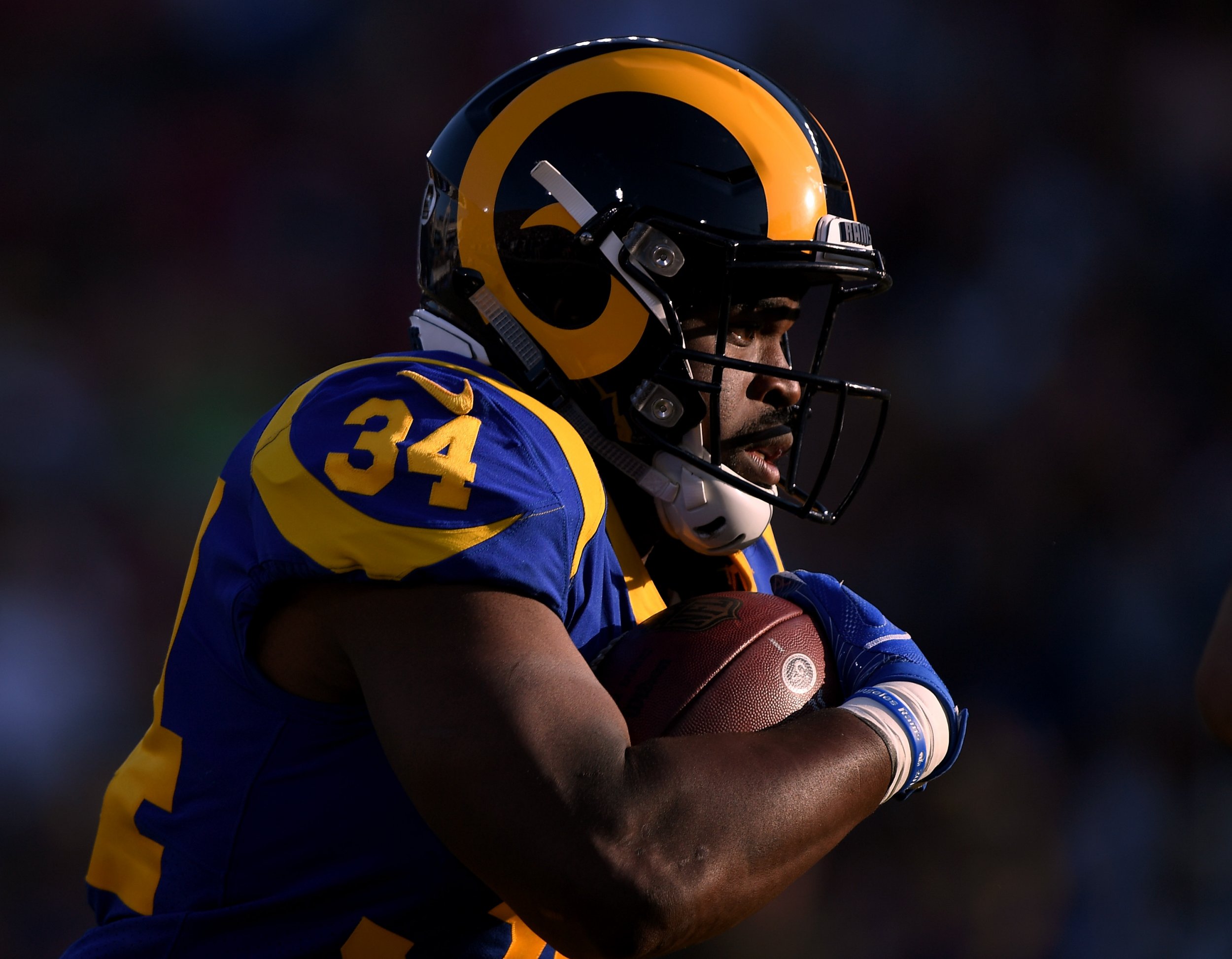 The deadly wildfires in California have had wide-ranging effects on the state as the blazes leave behind a path of destruction. The Camp Fire in Northern California has taken dozens of lives, while the Woolsey Fire near L.A. has killed two more.
It's a relatively insignificant consequence considering everything else that has happened—but the fires have thrown a wrench into the sporting world. Basketball games in the San Francisco Bay Area have been cancelled, for instance.
With fires raging near L.A.—both the Woolsey Fire and Sierra Fire were in the area—there have been concerns about the affect it could have on the planned Monday Night Football matchup between the L.A. Rams and the Kansas City Chiefs. The highly anticipated game was moved back to L.A. this week after the scheduled host site in Mexico had a field surface that was deemed in too poor of shape to play on.
The fires in California have already affected the Rams. They had to cancel practice last weekend as the Woolsey Fire forced tens of thousands of evacuations.
"We just felt like the most important thing was for the guys to be with their families, their wives and their kids and be that support structure and do things the right way and not have them come in and be totally distracted like I know I would be if I was in their role," coach Sean McVay said at the time, via ESPN.
But as the Monday game approaches, things in Southern California are more under control. KTLA reported on Friday that officials had the Woolsey Fire 69 percent contained and, while some road closures remained, fire-fighting conditions were expected to improve over the next few days.
Folks have also had concerns over air quality and if that could affect the game, considering the fires can produce massive amounts of smoke.
NFL PR said to ABC earlier this week that while it was monitoring the issue, all games were set to "kick off as scheduled."
And as of Friday, the air quality in Southern California had improved significantly compared to how it was at its most dangerous levels. Air quality was considered "moderate" around L.A., which isn't ideal but means "unusually sensitive people should consider reducing prolonged or heavy exertion."
Uncommon Knowledge
Newsweek is committed to challenging conventional wisdom and finding connections in the search for common ground.
Newsweek is committed to challenging conventional wisdom and finding connections in the search for common ground.
About the writer
Reporter, covering a bit of everything.