Rams Vs Saints: Congressman Calls for NFL Commissioner to Testify in Front of Anti-trust Committee after No-call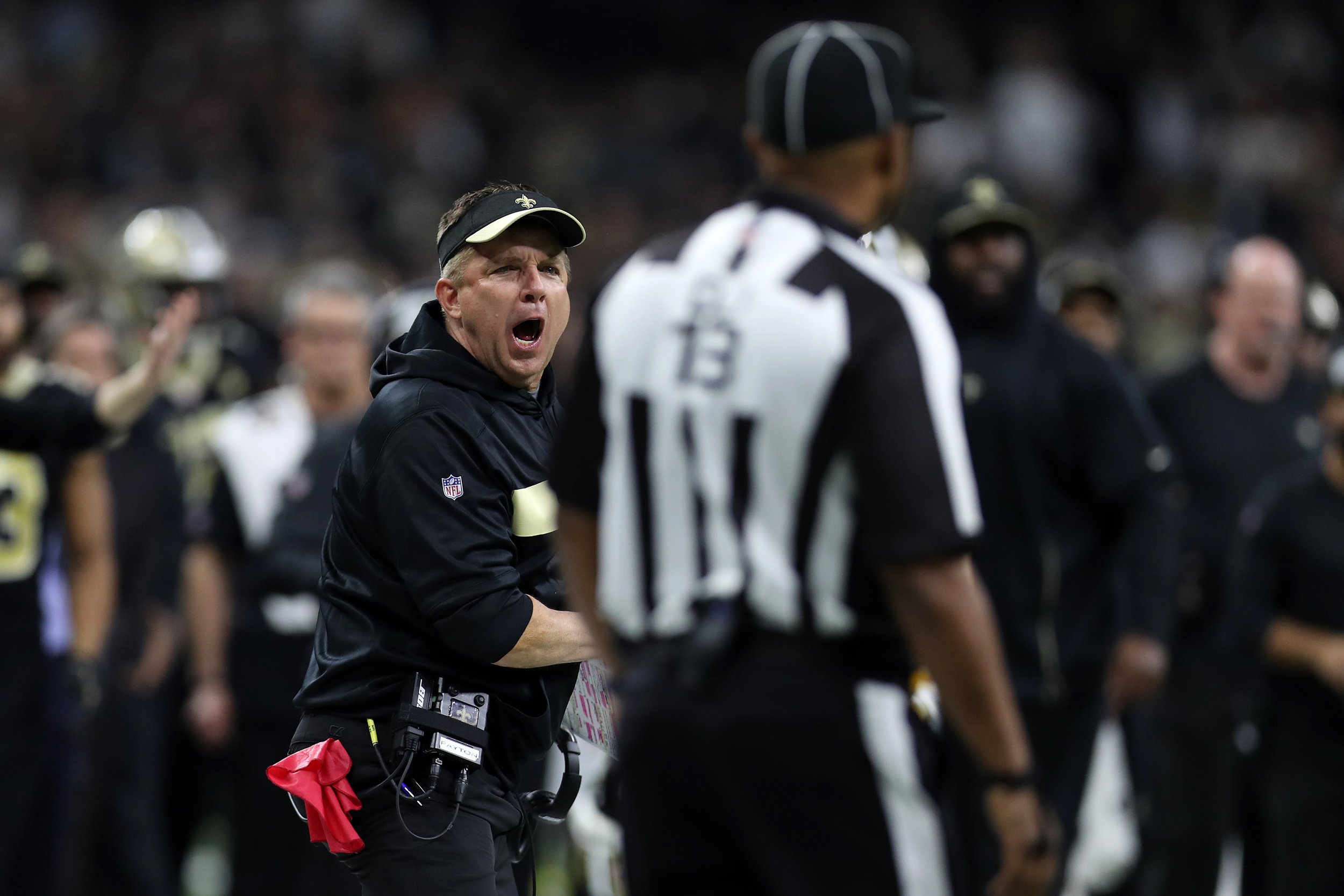 A U.S. Congressman wants NFL commissioner Roger Goodell to testify in front of an anti-trust subcommittee, as the furore surrounding a controversial no-call in the NFC Championship Game shows no signs of abating.
Goodell and the NFL have already been hit by two lawsuits after the New Orleans Saints lost in controversial fashion on Sunday and Congressman Cedric Richmond (D-La.) has now called for the NFL commissioner to "answer some important questions" before an anti-trust commission.
"I have since spoken with colleagues on the Judiciary Antitrust Subcommittee about inviting NFL Commissioner Roger Goodell to answer some important questions about the unfair call against the Saints," Richmond said in a statement on Wednesday.
"A call that he has the jurisdiction to overturn. I stand with Saints owner Gayle Benson on the urgency and significance of having this issue addressed so that it does not happen again. The Saints got the short end of the stick, and I am proud to witness the strength of the franchise and the unswerving support of Who Dat Nation. I look forward to conveying these views to Mr. Goodell soon."
On Sunday, the Saints lost the NFC Championship Game 26-23 to the Los Angeles Rams but the final score was overshadowed by a missed pass interference call late in the fourth quarter, when Rams cornerback Nickell Robey-Coleman flattened Saints receiver Tommylee Lewis.
Much to the dismay of fans inside the Mercedes-Benz Superdome and Saints' coaching staff and players, referee Bill Vinovich did not penalize Robey-Coleman and ruled the pass was incomplete.
The Saints, who had begun the play on a third-and-10 from Los Angeles' 13-yard line, then kicked a field goal to go 23-20 in front, before the Rams marched down the other end of the field and tied the game.
Had Los Angeles been penalized, the Saints would have had a new set of downs and would have had the chance to run down the clock, before either trying to score a touchdown or settling for a field goal.
Crucially, that would have also left very little time for the Rams to try and tie the game.
"What the entire nation witnessed during this past weekend's NFC Championship game was an upset as a result of an unfair penalty, and I join Saints players, coaches, and fans far and wide over this disappointment," Congressman Richmond added.
"The Saints should be on their way to Atlanta to play in the Super Bowl. Instead, they are left with the memory of officials who failed to create an equal playing field and deprived them of that opportunity. Officials should not have the ability to determine the fate of a team who rightfully earned their place in NFL championship history."