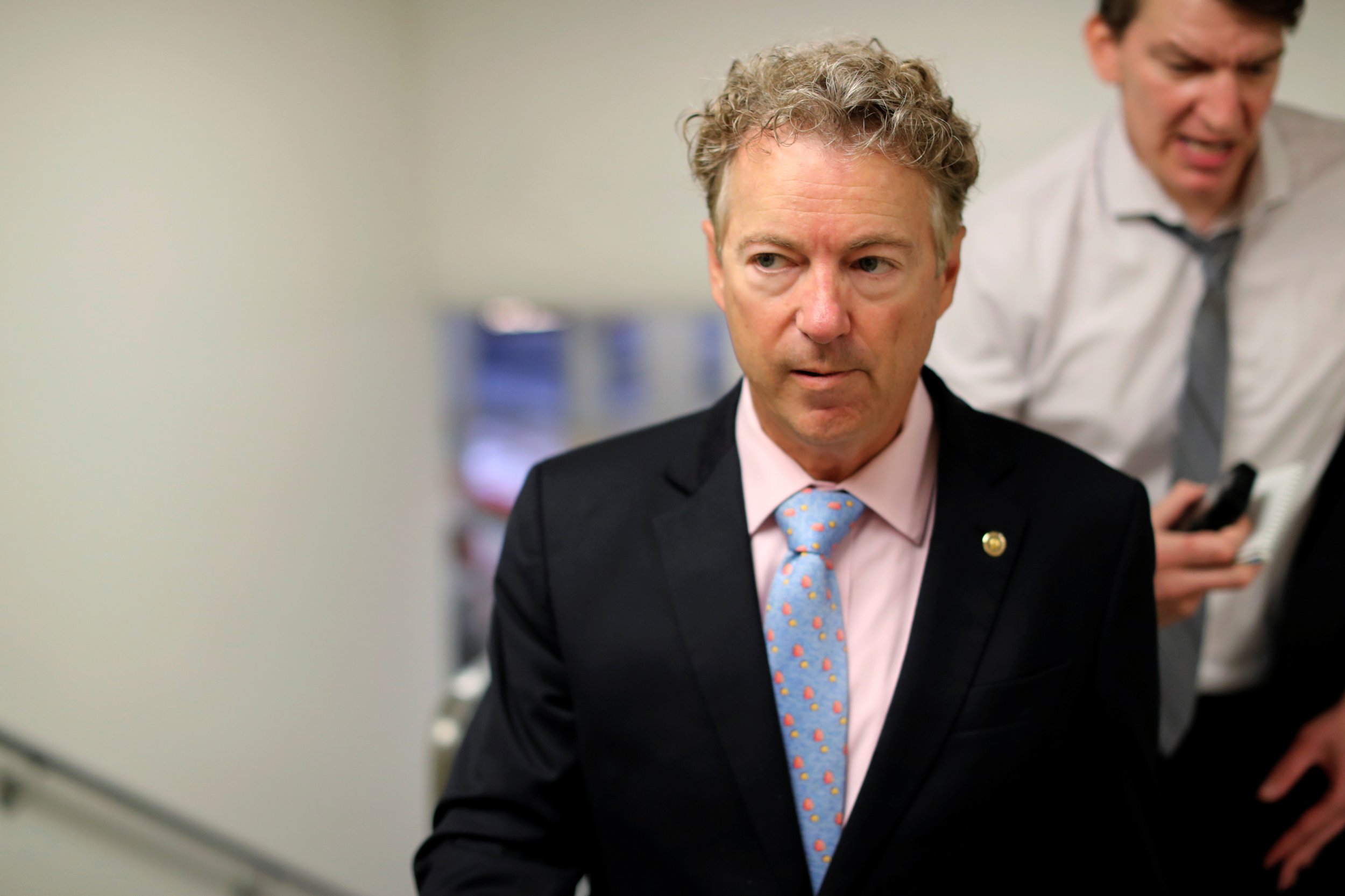 On the same day federal attorneys appealed his neighbor's sentencing for an attack on Rand Paul's Kentucky lawn, U.S. Capitol Police arrested a man accused of threatening the senator's life with an axe.
Paul, a Kentucky Republican, mentioned the threat against him and his family at a Litchfield, Kentucky, event Monday.
"Capitol Police have issued an arrest warrant for a man who threatened to kill me and chop up my family with an ax. It's just horrendous that we have to deal with things like this," Paul told WHAS-TV. The man who threatened him made the calls into Paul's Bowling Green office.
Capitol Police declined to comment on the arrest or provide additional details Monday as the investigation into the Paul family murder threats is still ongoing, the Courier-Journal first reported.
Paul has now been involved in three violent events in the past year. In June 2017, Paul managed to escape unscathed from a shooting at an Alexandria, Virginia, Republican baseball practice. Last November, the senator was attacked on his own lawn by 58-year-old neighbor Rene Boucher. Paul suffered five rib fractures after he was tackled, and this week his federal attorneys appealed the 30-day jail sentence Boucher received. Paul is seeking to increase Boucher's criminal jail sentence as well as funds for medical and attorney costs.
After the alleged suspect in the ax murder threats was arrested Monday, Paul took to his official Senate Twitter account to thank the United States Capitol Police. The agency is tasked with defending all members of Congress across the entire country.