Rand Paul Is Blocking Passage of Defense Funding Bill, GOP Senator Says
Republican Wyoming Congresswoman Liz Cheney claimed on Thursday that Kentucky GOP Senator Rand Paul was holding up the passage of the 2021 National Defense Authorization Act (NDAA), which details the yearly budget for the Department of Defense.
Paul has voiced objections to an amendment in the NDAA which seeks to prevent U.S. troops from withdrawing from Afghanistan without Congressional approval. President Donald Trump announced in October that troops would be leaving Afghanistan and be back in the U.S. before the Christmas holiday. Trump has threatened to veto the 2021 NDAA if it crosses his desk over other issues, including an amendment that calls for the renaming of military bases that were named after leaders in the Confederate Army.
In a floor speech Thursday, Paul said that those in favor of passing the NDAA quickly were in favor of "war and substantiating war and making sure that it becomes and is perpetual war."
"The hawks and neocons somehow want you to believe, in contrast to all logic, that the President of the United States has the unitary power to go to war anytime he wants, anywhere, free from interference from Congress," Paul said. "Yet today in the NDAA, they say they now want a president that cannot leave a war without their permission."
Paul added that the NDAA creates a "very dangerous precedent" for limiting a president's power to end wars that should be "vigorously opposed."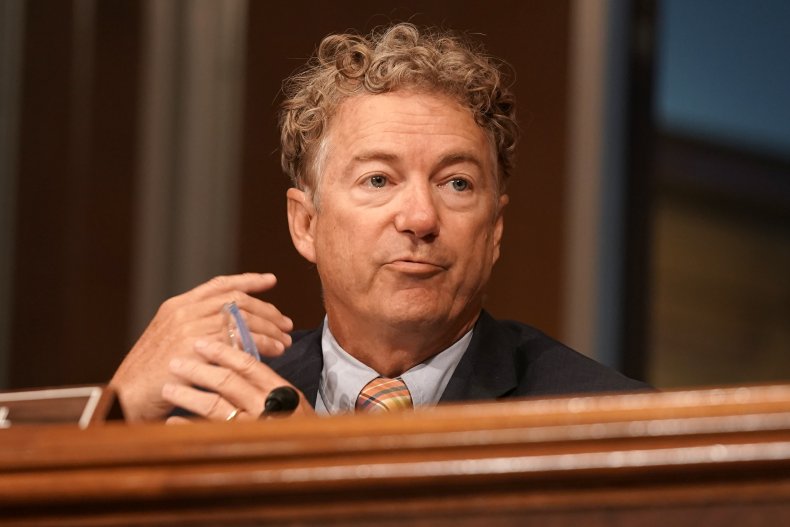 Cheney called Paul's opposition to the NDAA "inexcusable" in a Thursday tweet.
".@RandPaul is currently holding up passage of the #NDAA, blaming America, and delaying hazardous duty pay to hundreds of thousands of our service members and their families," Cheney tweeted. "Inexcusable."
"Rand and I do have one thing in common, though," Cheney added. "We're both 5'2" tall."
Newsweek reached out to Paul's office for comment.
Included in the 2021 NDAA is a 3 percent pay raise for members of the U.S. Armed Forces and an increase in certain hazardous duty incentive pay from $250 to $275 per month. On Wednesday, the House of Representatives passed the NDAA with a veto-proof majority.
In July, Trump threatened to veto the NDAA if language calling for the renaming of some military installations was included in the final iteration. Trump has also said that the NDAA should include the repeal of Section 230, which provides protection to social media platforms against content posted by third parties that could be deemed controversial.
In a November interview with WDRB, Paul said Trump should withdraw all U.S. troops from Afghanistan "except for the Marine detachment guarding the embassy."
"But the war needs to end," Paul added, "and all those people saying it should go on and on—they are in the minority."