Rand Paul Boycotts GOP Debate to Host Twitter Town Hall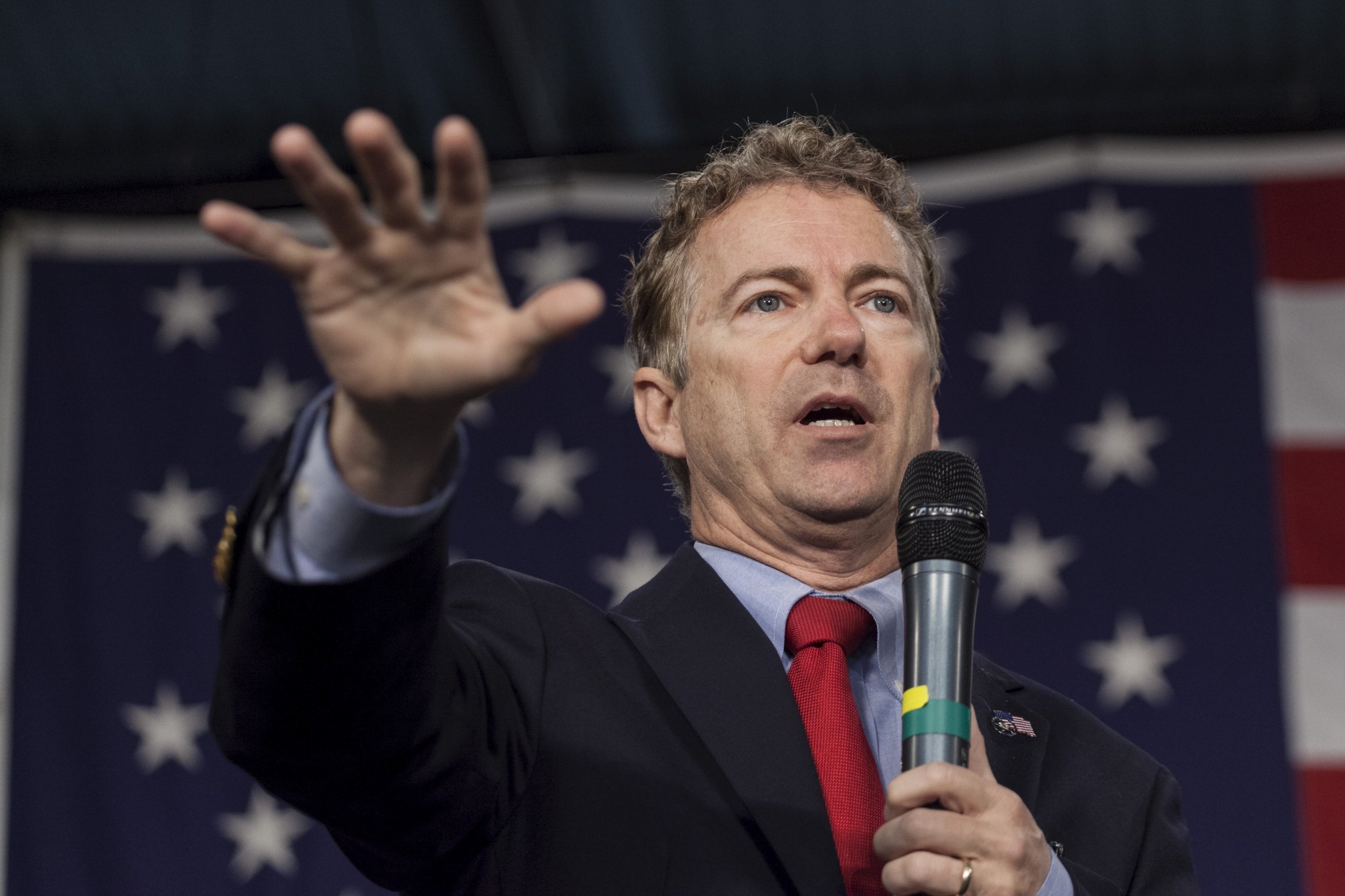 Updated | In an online Twitter town hall on Thursday night, Kentucky Senator Rand Paul said Republican front-runner Donald Trump should be disqualified from the debate stage for being "too naive" about nuclear weapons.
Paul, along with former HP Chief Executive Carly Fiorina, was demoted from the prime-time presidential debate stage for not meeting the polling qualifications. Both candidates landed a spot on the so-called undercard debate stage, along with former Arkansas Governor Mike Huckabee and former Pennsylvania Senator Rick Santorum, but Paul declined to take part in the candidates' conversation and host a town hall instead.
Instead of taking the stage at the North Charleston Coliseum and Performing Arts Center in the early-voting state of South Carolina, Paul was in Twitter's New York City office conducting his interactive town hall. He asked voters to submit their questions through various social media platforms.
After the first hour of the main debate, Paul had gained more Twitter followers than most of the other presidential hopefuls, ranking second behind Trump for follower growth since the start of the debate, according to Twitters elections team. (By the end of the night, Bernie Sanders, Ted Cruz and Marco Rubio had topped Paul in follower growth.)
Paul didn't reach more than 3 percent in a new poll published just hours before the main GOP debate.
The seven candidates who polled high enough to stand on the main stage included front-runner Donald Trump, senators Ted Cruz of Texas and Marco Rubio of Florida, retired neurosurgeon Ben Carson, former Florida Governor Jeb Bush and governors Chris Christie of New Jersey and John Kasich of Ohio.
In the final moments of the debate, a few members of the audience interrupted the conversation on stage by shouting: "We want Rand!"
This story has been updated to include details from Paul's town hall.