Rand Paul Says You Too Can Be a Political Consultant!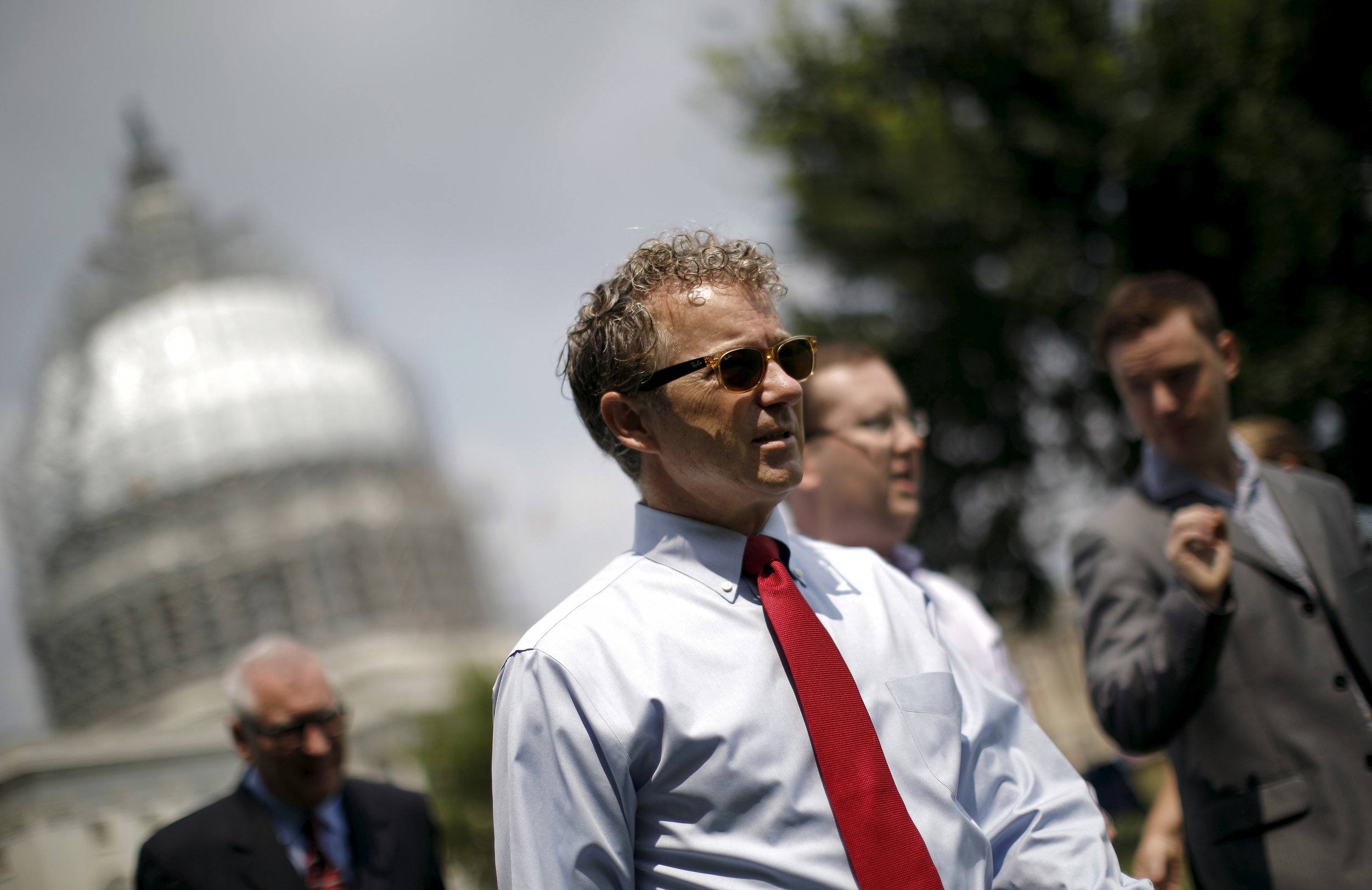 Consider it a casting call. In what may be a first in American politics, Rand Paul's campaign announced an ad contest Tuesday inviting "liberty loving filmmakers" to submit a 30- to 35-second video that could become a spot.
Videos must touch on one of four main themes of the presidential campaign for Paul, whose poll numbers have slumped in recent weeks: term limits (he thinks senators should have them), defeating the "Washington Machine," instituting a 14.5 percent flat tax and ending National Security Agency spying.
Crowdsourcing your campaign ads might seem desperate, but Paul appeals to many young and college-age voters. Perhaps there's a budding Michael Bay among his base.
The latest videos on the contest's website aren't exactly Martin Scorsese (not to mention that the sample clip provided by the campaign doesn't have audio), but it doesn't take an MFA from UCLA to know a few TV ad do's and don'ts. For example, if you're going to prominently feature your campaign manager smoking a cigarette, it's also a good idea to have him blowing smoke directly into the camera.
So as Rand kickstarted his new advertising push, Newsweek cobbled together some ideas for his competitors.
Ben Carson
An ER-style commercial showing the soft-spoken Carson as a macho surgeon who "thinks on his feet and saves lives." The narrator asks: "Isn't that what we want from our president?"
Hillary Clinton
Building on her Saturday Night Live appearance as a genial bartender, Clinton pours sodas for her book club, soup for the homeless and water for herself at a Senate committee meeting. "Thirst for power? No, a thirst to serve."
Donald Trump
Open with a grainy black-and-white clip of Jeb Bush slowed down to 16 frames per second so he looks like a horror villain. Cut to a 48-FPS clip of high-energy Trump saying politicians shouldn't use teleprompters and are "all talk, no action." Tagline: "The politicians won't make America great again. I will."
Carly Fiorina
Contest for a short screenplay entitled Beating the Odds: From Secretary to CEO. The winner will get a chance to meet Fiorina's dad, the former dean of Duke Law School and deputy attorney general of the United States. All other entrants will be immediately laid off.
Marco Rubio
Senator Rubio pledges to tear up the Iran nuclear deal before it brings on the apocalypse, which is fitting because they almost cast him as Viggo Mortensen's 9-year-old son in The Road. Recut the 2009 post-apocalyptic thriller using footage of the GOP's foreign policy whiz kid.
Ted Cruz
A 20-hour commercial opening with shots of Cruz as a college debater at Princeton followed by him on the Senate floor. Think of it as an homage to Andy Warhol. Tagline? "A senator who talks." A lot.
Bernie Sanders
Larry David endorses his grumpy doppelgänger, and the two putter around in David's Prius, kvetching about global warming and insurance companies.
Scott Walker
Sure, his campaign might be suspended, but he still could get back in! How about a video supercut of Bucks highlights in celebration of Milwaukee's $250 million taxpayer-funded arena? After all, not long ago, many Walker allies thought winning the nomination would be a layup.