Rand Paul Concerned Viruses Could Escape U.S. Labs, Calls for Hearing
One origin theory is that COVID-19 escaped the Wuhan Institute of Virology and Senator Rand Paul has concerns that the same thing could happen in the United States.
Fueling the idea that COVID-19 may not be naturally occurring is the fact that a lab that was studying bat coronaviruses is located in Wuhan, where the first cases were identified. Chinese officials vehemently denied the pandemic was the result of a lab leak, but the pandemic called into question whether the potential harm gain-of-function research could cause outweigh the benefits.
"I worry about whether we should take the Spanish flu and try to transmit it and make it easier to infect with humans and if that's a good idea and whether it could possibly escape in the U.S. as well," Paul told Fox News' Brian Kilmeade on Thursday.
Gain-of-function research refers to the manipulation of pathogens to potentially make them more dangerous to humans. The goal is to identify pathogens that could have pandemic potential, thereby giving the world the chance to prepare and further medical countermeasures before an outbreak happens.
While public health officials agree that preparation is critical to responding to a pandemic, gain-of-function research is controversial because of the potential for it to create a deadly outbreak if it manages to escape a lab. Accidental exposures at laboratories aren't unheard of and they've happened all over the world, including the United States.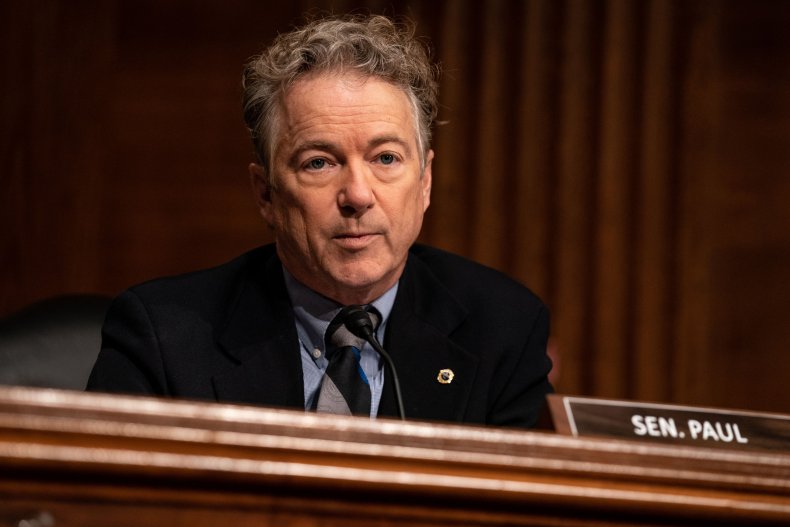 By 1978, smallpox was believed to have been eradicated from the world, but a case popped up in Great Britain that was tied to a likely exposure from a lab at the medical school where she worked, although a final conclusion was never issued. A 2004 outbreak of SARS was traced back to a Beijing laboratory and a report blamed a laboratory for a 2007 outbreak of foot-and-mouth disease in the United Kingdom.
In 2014, more than 80 scientists at the Centers for Disease Control and Prevention were exposed to a potentially deadly strain of anthrax.
Multiple laboratories in the United States perform gain-of-function research and the risks of the research caused America to put a pause on it in 2014. However, that funding pause was lifted in 2017, after the National Science Advisory Board for Biosecurity found few experiments posed a risk to the public.
Paul told Kilmeade he doesn't assign "bad motives" to researchers at America's labs, adding, "I think our researchers are good people." However, Paul, who's been a vocal supporter that COVID-19 could have originated in a lab, said continuing that research is a "big decision" America needs to make.
He's looking to bring scientists who are also concerned about gain-of-function research to Washington, D.C., for a hearing or an open discussion.