Rand Paul Called Out at California Restaurant During Lunch: 'Not Putting Up With Your Republican Bulls**t'
A pair of New Yorkers ridiculed Kentucky GOP Senator Rand Paul in a California restaurant Friday, with a woman declaring she won't deal with his "Republican bulls**t."
Paul and his deputy chief of staff sparked a social media debate on "civility" Friday after posting a video showing two people confronting him about his political stances as the senator was lunching. The Republican lawmaker, who is on a book tour promoting The Case Against Socialism, can be heard attempting to respond to a man who calmly requests to speak with him while a woman can be heard lashing out against his presence in the restaurant altogether.
"Stop being rude," one of the members of Paul's entourage is heard saying in the video posted to Twitter Friday.
"I'm not being rude, he's a public official, I have a right to speak to him," the man can be heard calmly replying.
"All I am saying is that while you and I possibly, probably, don't have much in common politically, right? We are Americans," the man is heard telling Paul before the camera cuts to the woman who is also recording the exchange: "You just ran into two people from New York, kiddo, and we are not putting up with your Republican bulls**t!" the woman shouted into the phone with a characteristic East Coast accent.
"While having lunch with@RandPaul in California, we got verbally assaulted by these aggressive libs complaining about incivility. Check out the vid! #unhinged," tweeted Sergio Gor, a senior Paul staffer and spokesman.
Fox & Friends jumped on the sympathy bandwagon for Paul, producing a segment which blared, "Sen Rand Paul Harassed While Eating Lunch" and co-host Ed Henry described the incident as a "new low for the left." He went on to blame California congresswoman Maxine Waters for having asked her supporters to give Trump cabinet members a hard time in public places.
"The left blames incivility on @realDonaldTrump. Watch this video and decide who the rude ones are..." the Kentucky senator tweeted in response Friday evening.
"He's a public official, I have the right to speak with him," the man can be heard pleading as the video cuts off.
Former Republican Arkansas Governor Mike Huckabee chimed in on the public Paul backlash, tweeting Saturday morning, "These unhinged old loons screaming at@RandPaul are probably someone's grandparents. Do they hope their grandkids turn out like this? I actually feel sorry for them. Do they really think they are winning? Uncorked rage, hate, and vile. They need help."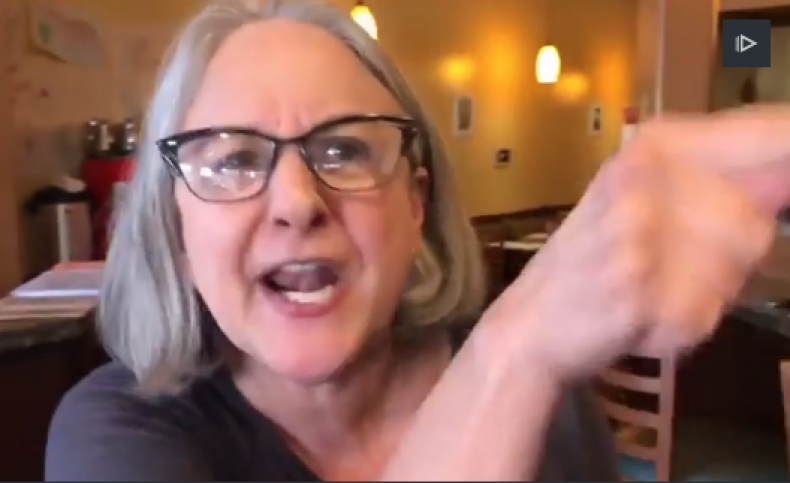 In fall of 2017, Paul was tackled by his Bowling Green, Kentucky neighbor over a lawn care dispute and had several ribs broken. He ultimately filed a lawsuit and pressed assault charges against Rene Boucher, who was arrested for having "blindsided" the Republican senator in the attack.