Kentucky Senator Rand Paul accused Republicans of being fake "pro-life" supporters, instead saying they'd rather spend money with Democrats than protect unborn babies' lives.
The libertarian-leaning physician and senator drew gasps from the largely evangelical Christian audience last week as he relayed to Faith & Freedom Coalition conference-goers how many seemingly anti-abortion Republicans are in fact political frauds. Senator Paul said there are Republicans "that are more concerned with spending money than protecting the unborn." Speaking one day after President Donald Trump touted anti-abortion measures at the conference, Paul told "Road to Majority" attendees Thursday many Republicans only pay "lip service to pro-life" backers.
"I will tell you that we still lose in the legislation," Paul said Thursday. "Sometimes we lose because the people who come to you and give you lip service and say, 'Oh I'm pro-life, I'm pro-life,' and then they don't seem to vote that way."
"I'll give you an example," Paul continued. "Last year, I tried to attach to a spending bill a prohibition to have any money spent by Planned Parenthood. You know what happened? [GOP leadership] sat me down and one of the senior Republican senators said, 'We cannot have the vote today.' I said 'why?' He said 'we might win.'"
Shocked audience members could be heard gasping in disbelief at Paul's anecdote, before he added that the senior Republican senator in the room simply smiled at him when asked if getting Democrat support was more important than unborn children's lives. Last August, Paul's Senate office issued a statement about Republicans blocking his amendment to "Defund Planned Parenthood."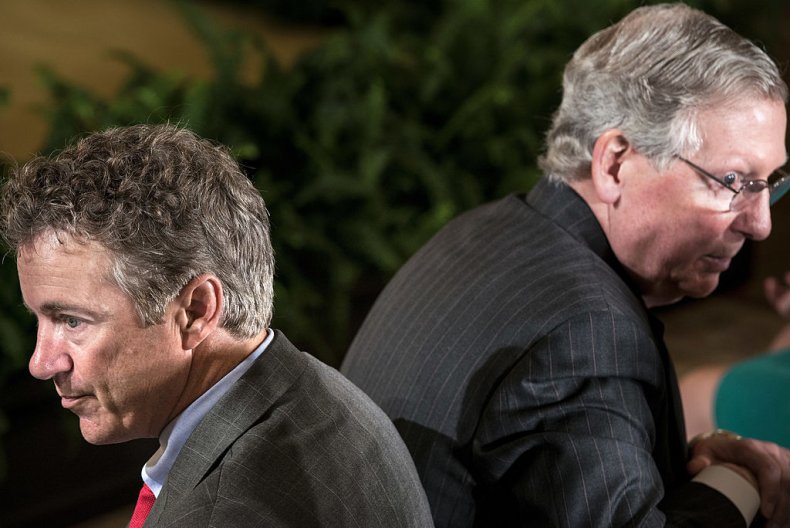 "This amendment would make sure that federal tax dollars are not going to organizations that perform abortions, like Planned Parenthood. Funds for these services would continue to be provided to entities that are eligible and not performing abortions, such as community health centers," Paul wrote in the statement.
Paul described how he has been part of the "pro-life community" since he was a kid, in part influenced by his father, former Texas GOP congressman Ron Paul, who is also an anti-abortion doctor.
"Less and less physicians want to be associated with the grisly practice," Paul told the audience, saying anti-abortion activists are "winning hearts and minds" across the U.S. despite Congress and Washington's failure to defund Planned Parenthood.
"The repulsive idea of seeing Planned Parenthood selling body parts on video struck home for people," he added. "We are winning sometimes the persuasive argument that this is an awful, degrading, and disgusting thing for anybody to be involved with."
An analysis commissioned by Planned Parenthood said the videos to which Paul referred were deceptively edited.
Speaking the day before at the conference, Trump warned attendees that if the "wrong person" wins in 2020 then the "fragile" political landscape will likely boost organizations like Planned Parenthood and make abortions more acceptable nationwide. The president went on to praise Katie Shaw of Indiana for her pro-life advocacy. Shaw has backed some of the country's most extreme anti-abortion laws in the country, forcing women to deliver children in nearly all cases, regardless of health circumstances.
"Democrats are determined to pack the courts with radical-left judges who will impose their own far-left views on the American people. That is why I will soon appoint my 145th judge to interpret the Constitution as written," Trump told the audience.
Paul's office has issued statements labeling Planned Parenthood "a $1.5 billion taxpayer-funded abortion corporation." And point to the women's health care organization for performing 321,384 abortions in 2016-2017.
Senator Paul's office did not respond to Newsweek's request for comment.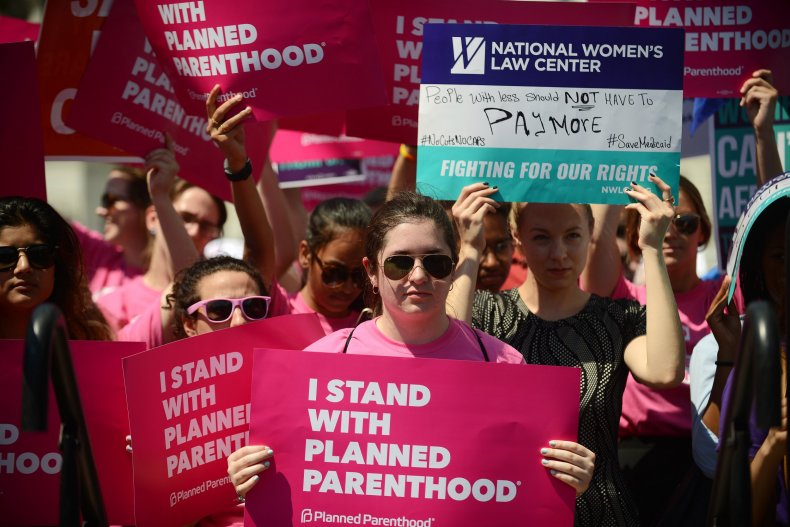 About the writer
Benjamin Fearnow is a reporter based out of Newsweek's New York City offices. He was previously at CBS and Mediaite after working as a news curator at Facebook. Fearnow has pieces published in The Atlantic as well as stories published about him in Wired and The New York Times. He attended the Columbia University School of Journalism after graduating from Indiana University-Bloomington. Email: b.fearnow @ newsweek [dot] com.