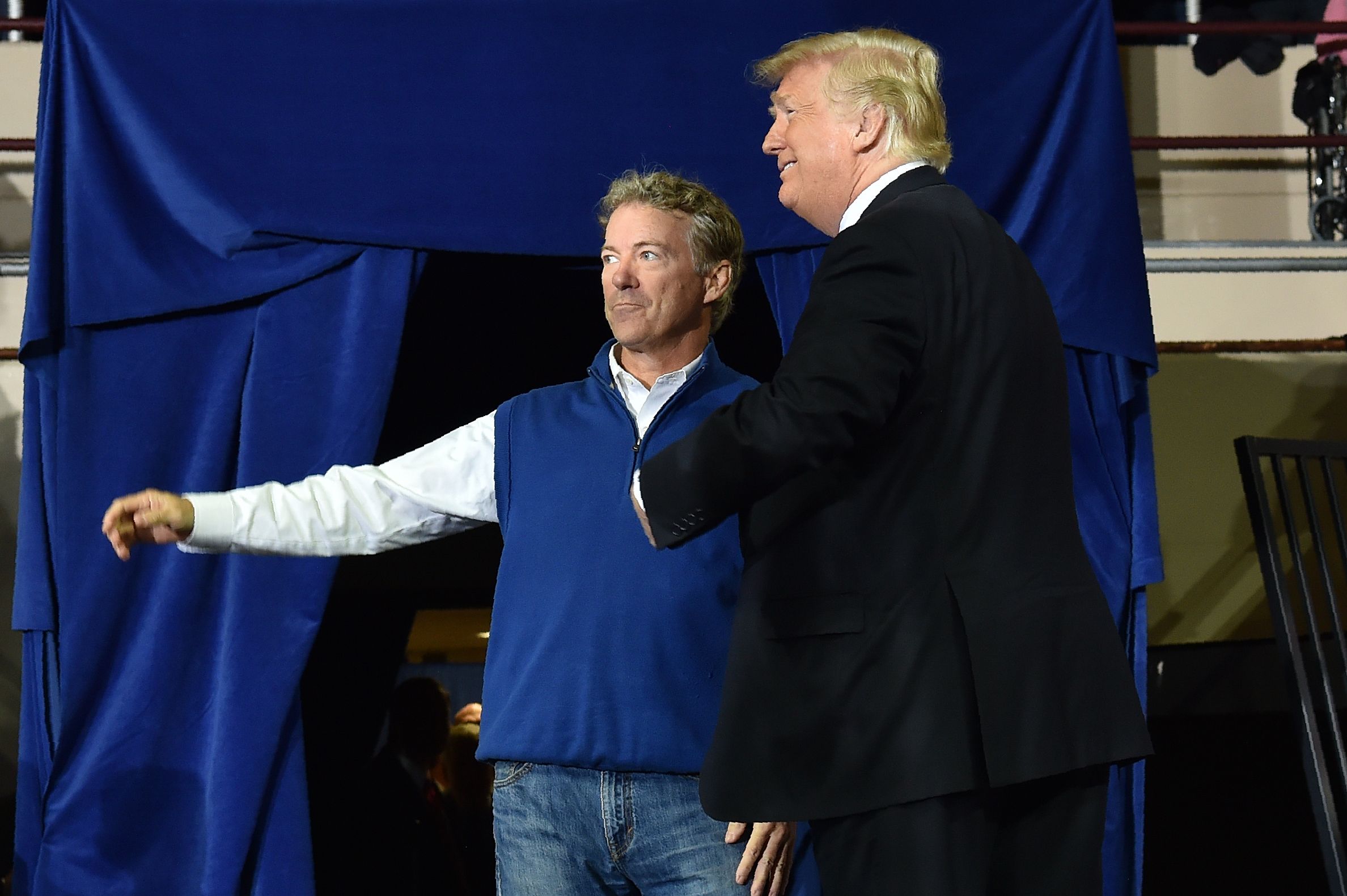 Republican Senator Rand Paul marked his annual celebration of Festivus by taking to Twitter to praise Donald Trump and air his grievances with those who have criticized the president's decision to withdraw troops from Syria and Afghanistan.
The senator from Kentucky has made it a tradition to mark Festivus, a fictional holiday invented by the sitcom Seinfeld which has since taken on a real-life cult following, by taking part in an "airing of grievances." Often Paul's gripes take on a humorous tone, but, in the midst of an increasingly heated climate in Washington, the libertarian began the day in serious mood.
"I'm going to start out with a grievance against the entire foreign policy establishment of Washington DC, who 2 years ago were swearing that Donald Trump was going to start multiple nuclear wars or something," he began on Twitter.
"Now they are mad because he is STOPPING two wars. How about you just admit you hate the President, love war and have been wrong for the last 20 years on every part of foreign policy? Consider that my Christmas present. You don't have to get me anything else," he continued.
Paul's comments followed Trump's decision over the past week to initiate a complete withdrawal of United States troops from Syria and to bring home around half of the 14,000 troops stationed in Afghanistan. The decisions have been widely criticized, with many experts and foreign leaders stating that Trump is underestimating the threat still posed by the Islamic State militant group (ISIS).
The most severe criticism, though, came from Trump's own Secretary of Defense James Mattis. The former Marine Corps general penned an extraordinary resignation letter that read as a stinging rebuke of Trump's "America First" policies. Originally scheduled to step down in February, Trump announced on Twitter on Sunday that his departure will be brought forward to the end of this year, with Deputy Secretary of Defense, Patrick Shanahan, filling in, at least temporarily, in his stead.
Amid the serious foreign policy discussion, Paul did have some time for some more lighthearted reflections.
"Oh, by the way, before I go - Die Hard is a Christmas movie, don't @ me," he wrote.
Before signing off to appear on the Sunday news show circuit, Paul signaled that he would be back later in the day to air his annual report on government waste.
"I'll be back later this afternoon for some serious, and not so serious grievances, along with lots of my Festivus Waste Report. So come on back later!" he said.