Senator Rand Paul Calls Mueller Investigation 'Witch Hunt,' Says 'We Need to Be Done'
Senator Rand Paul of Kentucky said Sunday that special counsel Robert Mueller's investigation into Russian interference in the 2016 presidential election was a "witch hunt."
"If we have proof that they did it, we should spend our time protecting ourselves instead of having this witch hunt on the president," Paul told CNN's State of the Union. "I think we need to be done with this so we can protect our election."
He added: "I think we mistake our response if we think it's about accountability from the Russians. They're another country, they're going to spy on us, they do spy on us, they're going to interfere in our elections."
Paul's remarks come two days after the Justice Department indicted 12 Russian intelligence officers for interference in the 2015 election. Eleven of the officers were charged with conspiring to hack the Democratic National Committee and Democratic Congressional Campaign Committee while one officer was charged with conspiring to hack into the United States election system.
"We all do it," Paul said of election hacking on the world stage. "What we need to do is make sure our electoral process is protected."
President Donald Trump told CBS News in an interview released Sunday that he would ask Russian President Vladimir Putin about indictments but "hadn't thought of it" before he was asked. "Well, I might," he said. "I hadn't thought of that. But I certainly, I'll be asking about it."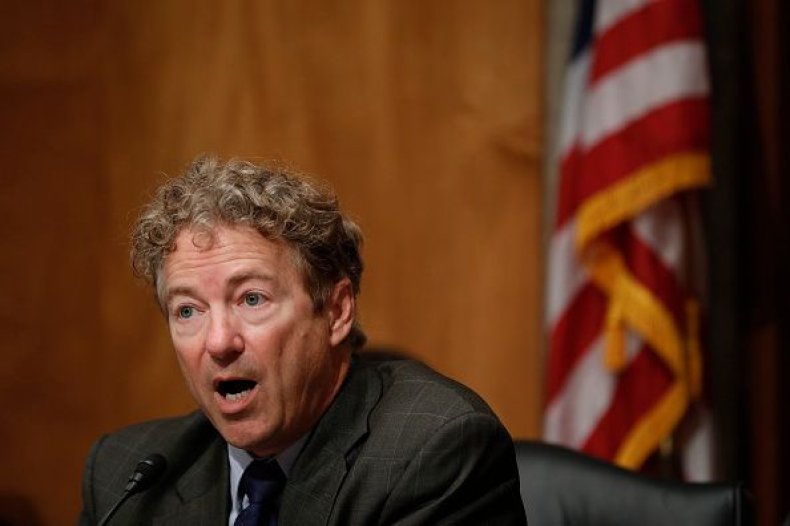 Paul's tone Sunday matched that of President Trump, who has long dismissed the Mueller investigation as "phony" and a "witch hunt."
"The Fake News Media is desperate to distract from the economy and record setting economic numbers and so they keep talking about the phony Russian Witch Hunt," he tweeted in June.
In May, Trump tweeted that "Despite the disgusting, illegal and unwarranted Witch Hunt, we have had the most successful first 17 month Administration in U.S. history- by far! Sorry to the Fake News Media and "Haters," but that's the way it is!"
Mueller's appointment to lead the investigation into Russian interference in May 2017 was met with praise from both parties.
"My priority has been to ensure thorough and independent investigations are allowed to follow the facts wherever they may lead," House Speaker Paul Ryan said when Mueller was appointed. "This is what we've been doing here in the House. The addition of Robert Mueller as special counsel is consistent with this goal, and I welcome his role at the Department of Justice."